Symphonic Soundscapes: Cadogan Hall and RPO Announce Exclusive Collaboration with Digital App Octava
11/01/2017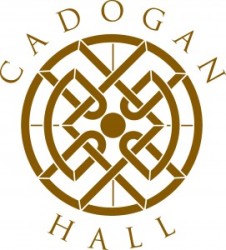 Cadogan Hall and Royal Philharmonic Orchestra announce exclusive collaboration with Octava
Cadogan Hall and the Royal Philharmonic Orchestra (RPO) announce their collaboration with Octava, exclusive to the Orchestra's Symphonic Soundscapes: The Music of Prokofiev and Sibelius series. Octava is a digital app that delivers real-time programme notes to audiences' mobile devices during concerts that aims to introduce new audiences to classical music to enhance their concert experience. 
Octava, first trialled in the US, provides supplemental information about the performance which audience members can read at the exact moment when the information is most pertinent, with the promoter controlling the content and delivery. When coupled with an apt programme and setting, the application can be used to enhance the live experience and involve, enlighten and engage audience members more deeply. Octava's DarkscreenTM Technology delivers "glance optimised" information without distracting the viewer, or those around them, from the performance.
The RPO and Cadogan Hall trialled Octava at the first Symphonic Soundscapes concert on 25 October with a selection of audience members using the app in a designated seating area. As the concert commenced, Octava slides included an introduction from Alexander Shelley, with text relating to the live music indicating poignantly key moments within the music. Appropriate visuals also help to relay and describe the musical journey, or in some cases highlighting listeners to orchestral techniques involving certain sections of the Orchestra. Following this and the positive feedback, audience members will have the option to use Octava in designated seats at the remaining Symphonic Soundscapes series of concerts on 25 and 29 January and 30 March 2017.
The Symphonic Soundscapes series, with the Royal Philharmonic Orchestra's Principal Associate Conductor Alexander Shelley, explores the music of Prokofiev and Sibelius; the inspirations, styles and nuances of the two composers and their distinct orchestra journeys. For the first concert on 25 January, the Orchestra and Shelley perform two contrasting Prokofiev symphonies: the lyrical Symphony No.1 and the highly energetic and bustling Symphony No.3. In between the two symphonies, Chloë Hanslip joins the Orchestra to perform Sibelius' passionate Violin Concerto. Sibelius' Symphony No.1 opens the second concert on 29 January with a striking, brooding clarinet solo which sets the scene for this melodic masterpiece. Ning Feng joins the Orchestra for Prokofiev's Violin Concerto No.1 and the concert concludes with a performance of Sibelius' tempestuous
Symphony No.7. For the last concert in the series, on 30 March, Shelley and the RPO are joined by pianist Vadym Kholodenko for a performance of Prokofiev's boisterous and buoyant Piano Concerto
No.5. The programme also features two works from Sibelius: Tapiola and his wistful Symphony No.5.
Linda Dusman, Co-Creator of Octava, commented: "As co-creators of Octava, Eric Smallwood and I are thrilled that Royal Philharmonic Orchestra audiences will be the first in Europe to experience the musical connections Octava inspires. Refined through years of audience testing, we've perfected a way to enhance but not disturb the classical music performance with "real-time" commentary presented in smart phones. As a result of our synergistic collaboration, RPO will provide program notes that truly engage."
Chris Evans, Director of Marketing and Press, RPO commented: "Octava is a unique app designed to help and assist the participant through a musical journey. We of course welcome all users, but the tone is specifically aimed towards new and potentially younger audiences, offering a real-time insight into the music being played live on stage by the Orchestra. I really feel this is a useful tool and could therefore be a game charger for those who are a little wary venturing into a classical concert.
Octava, we hope, will broaden the Royal Philharmonic Orchestra's audience."          
Symphonic Soundscapes: The Music of Prokofiev and Sibelius
Wednesday 25 January 2017, 7.30pm
Prokofiev Symphony No. 1 'Classical'
Sibelius Violin Concerto
Prokofiev Symphony No. 3
Royal Philharmonic/Alexander Shelley/Chloë Hanslip
Sunday 29 January 2017, 3pm
Sibelius Symphony No. 1 
Prokofiev Violin Concerto No. 1
Sibelius Symphony No. 7
Royal Philharmonic/Alexander Shelley/Ning Feng
Thursday 30 March 2017, 7.30pm
Sibelius Tapiola
Prokofiev Piano Concerto No. 5
Sibelius Symphony No.5 
Royal Philharmonic/Alexander Shelley/Vadym Kholodenko
Tickets: from £15, available from Cadogan Hall Box Office – book for all three Symphonic
Soundscapes concerts in designated seating area for £75
Online: www.cadoganhall.com  
Cadogan Hall, 5 Sloane Terrace, London SW1X 9DQ
Box Office: 020 7730 4500
The Box Office is open for telephone bookings:
Monday – Saturday: 10am – 6pm (to 8pm on performance days)
Sunday: 12 noon – 8pm (performance days only)
Telephone and online bookings are subject to a fee of £3.00 per transaction, except for ENCORE members.
Comments