General Booking is Now Open for Longborough Festival Opera 2017
06/03/2017
BOOKING OPEN FOR LONGBOROUGH FESTIVAL OPERA 2017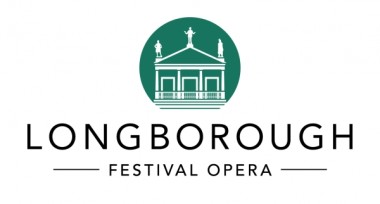 General booking is now open for Longborough Festival Opera 2017: from 10am on Monday 6 March keen opera fans can purchase sought-after tickets to this hidden gem of the Cotswolds.
For its 2017 season, Longborough presents a revival of Wagner's Tristan und Isolde, plus three new productions. Director Orpha Phelan and designer Madeleine Boyd, winners of the 2016 Best Opera Production award at the Royal Danish Opera, make their Longborough debuts with Beethoven's Fidelio; Thomas Guthrie returns to direct Mozart's The Magic Flute in the 300th anniversary of the founding of the Freemasons; and Gluck's Orfeo ed Euridice is Longborough's Young Artist production for 2017, uniting emerging singers and players.
Tristan und Isolde
RICHARD WAGNER
Sung in German with English surtitles
Conductor Anthony Negus | Director Carmen Jakobi | Designer Kimie Nakano
Longborough has long been celebrated for its performances of Wagner's work. The Festival opens with a revival of the acclaimed 2015 production of Tristan und Isolde, conducted by renowned Wagnerian Anthony Negus, with Peter Wedd and Lee Bisset in the title roles. Carmen Jakobi directs, and this year the production will not feature the dancers who originally reflected the alter egos of the main characters.
Cast
Tristan – Peter Wedd
Isolde – Lee Bisset
King Marke – Geoffrey Moses
Kurwenal – Stuart Pendred
Melot – Stephen Rooke
Brangäne – Harriet Williams
Sailor/Shepherd – Sam Furness
Helmsman – Adam Green
Performances
Thurs 8, Sat 10, Mon 12, Weds 14 June 2017.
3-9pm, including 30min interval and
90-minute dining interval
Tickets £102-£202 at lfo.org.uk | 01451 830 292
Fidelio
LUDWIG VAN BEETHOVEN
Sung in German with English surtitles and English dialogue
Conductor Gad Kadesh | Director Orpha Phelan | Designer Madeleine Boyd
Its themes of incarceration and illegal detainment have kept Beethoven's only opera relevant across decades. Director Orpha Phelan and designer Madeleine Boyd won the award for Best Opera Production in 2016 at the Royal Danish Opera, and make their debuts at Longborough with a new post-apocalyptic vision of Fidelio.
Gad Kadosh is a French-Israeli conductor and 'rising star' (Guardian) who made his UK opera debut with Longborough's Rigoletto in 2015. He has since gone on to conduct the London Philharmonic Orchestra.
Cast
Leonore – Elizabeth Atherton
Florestan – Adrian Dwyer
Don Pizarro – Simon Thorpe
Rocco – John Paul Huckle
Jacquino – Sam Furness
Marzelline – Lucy Hall
Don Fernando – Timothy Dawkins
Performances
Sat 24, Tues 27, Thurs 29 June and Sat 1, Sun 2 July 2017.
5-9pm, including 90-minute dining interval
Tickets £47-£127 at lfo.org.uk | 01451 830 292
The Magic Flute
WOLFGANG AMADEUS MOZART
Sung in German with English surtitles and English dialogue
Conductor Anthony Negus* | Director Thomas Guthrie | Designer Ruth Paton
Anthony Negus this year conducts all but one performance of Mozart's comic opera. Working with the acclaimed director of Longborough's 2016 Le nozze di Figaro Thomas Guthrie, this new production will mark the first time for Longborough audiences to hear Negus conduct an opera outside the Wagner repertoire.
*Assistant conductor James Henshaw will conduct the performance on Sunday 16 July. James is the current chorus master at English National Opera.
Cast
Tamino – Julian Hubbard
Pamina – Beate Mordal**
Papageno – Grant Doyle
Queen of the Night – Hannah Dahlenburg
Sarastro – Jihoon Kim
Monostatos – Harry Nicoll
First Lady – Katherine Crompton
Second Lady – Sioned Gwen Davies
Third Lady – Carolyn Dobbin
Papagena – Sarah Gilford
The Speaker = Benjamin Bevan
**Pamina (Sun 16 July)   Samantha Clarke
Performances
Thurs 13, Sat 15, Sun 16, Tues 18, Thurs 20, Sat 22 July 2017.
5-9pm, including 90-minute dining interval
Tickets £47-£127 at lfo.org.uk | 01451 830 292
Orfeo ed Euridice
CHRISTOPH WILLIBALD GLUCK
Sung in Italian with English surtitles
Conductor Jeremy Silver | Director Maria Jagusz | Designer Richard Studer
The Young Artist programme has long been a key part of Longborough's aim to help emerging singers and players in an important early step towards stardom. This year's new production is Orfeo ed Euridice.
Based on the tale of Orpheus, one of the most famous and beloved Greek myths, Orfeo ed Euridice is an enormously influential opera with a plot that helped to inspire many works that followed including The Magic Flute and Fidelio.
Cast
Orfeo – Hanna-Liisa Kirchin
Euridice – Nazan Fikret
Amor – He Wu
Performances
Sat 29, Sun 30 July and Tues 1 August 2017.
5-8.30pm, including 90-minute dining interval
(There will be a touring performance in London at 7pm on 4 August at the Greenwood Theatre.)
Tickets £32-82 at lfo.org.uk | 01451 830 292
New for 2017: 18-35 Scheme
New for 2017 is a scheme giving priority booking and ticket discounts to those aged 18-35. The scheme is free to join with a valid proof of ID. 18-35 Members can book a week ahead of general booking, and can get 50% off selected seats at most performances. See terms at lfo.org.uk.
Tickets are available at lfo.org.uk or by calling the Box Office on 01451 830292. Lines are open Monday to Friday, 10am – 4pm.
Comments