Canada Bach, Beethoven, Chopin, Weber: Paul Lewis (piano), Chan Centre, Vancouver, 19.3.2017. (GN)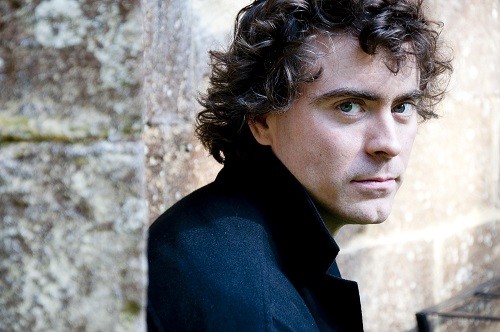 Bach – Partita No.1 in B-flat major BWV825
Beethoven – Sonata No.4 in E-flat major Op.7
Chopin – Waltz in A minor Op.34 No.2; Waltz in F minor Op.70 No.2; Waltz in A-flat major Op.42
Weber – Piano Sonata No.2 in A-flat major Op.39
We have become so accustomed to Paul Lewis' identification with Beethoven and Schubert that it's exciting to see to see him branch off to new repertoire. Last year brought a very well-received recording of the Brahms First Piano Concerto for Harmonia Mundi and, at this concert, we heard the once-popular Weber Sonata No.2, along with smaller doses of Bach and Chopin. A two-concert appearance in Vancouver next season (just announced) will bring some Haydn and more Brahms. Of course, Beethoven always travels in the artist's suitcase, and this time it was his latest thoughts on the composer's Sonata No.4 Op.7. This same programme was performed at Wigmore Hall in London earlier in the month.
Weber's Second Sonata was championed by Alfred Cortot in the very early days, and Emil Gilels took an interest in it later. Lewis' teacher Alfred Brendel also recorded a version, and one should note the traversal of all four of the composer's sonatas by Garrick Ohlsson. Rarely played today, it sports many characteristic and likeable Weberian motives, combined with a virtuosic frolic and zeal that contrasts with, and possibly amplifies, its more serious pretentions. The combination anticipates some of Liszt's adventures later on.
Lewis got involved quickly in the work, bringing out all its brilliant runs and display with great élan without allowing them to distract from musical purpose. This was remarkably crystalline playing, alert and cohesive, and Lewis made light of the technical difficulties involved. His opening Allegro picked up on the sonata's rhapsodic, wandering character: in particular, its sense of careening to and fro in all sorts of impulsive directions. The Andante opened up ample romantic fervour, a prelude to the cunning display of wit and delight in the Minuetto. The finale has many virtuoso tests, and Lewis sailed through these fluently, savouring all the little eccentricities thrown up along the way yet always maintaining the structural symmetry in the motivic lines. This performance was a genuine success: the pianist instilled a compelling sense of progress into the work, and it moved to its striking soft ending (the work ends almost as if it just ran out of steam) with as much unity as I have heard.
Compared to Lewis's recording of a decade ago, his treatment of Beethoven's Fourth Sonata was certainly bigger in reach and more decisive in feeling, taking the work to the world stage, so to speak. The moments of casual ease and lyrical play apparent previously in the first movement were now replaced with strong urgency, volcanic weight and undoubted rigour, leaving much less opportunity for contrasting space. The tightness and sometimes tumultuous feeling of the articulation might be seen as an improved response to the composer's 'molto allegro' marking. Pedaling also seemed strong throughout though the venue's response to lower frequencies probably amplified the perceived weight. While the Largo had a deeply-felt simplicity last time round, here boundaries were pushed to 'storm the heavens'. The depth of the utterance clearly paid attention to the marking 'con gran espressione', but there is also no doubt that we entered a world close to that of Beethoven's last sonatas: angular and abrupt in degree but consummately ripe with emotion. The famous right hand phrase fragments towards the end floated in truly metaphysical suspension. Here I was taken to Sonata No.31. There was a rugged dramatic quality to the following Allegro and the finale was a buoyant storm of motion, though both teased out beguiling moments of wit.
Lewis' articulation throughout was absolutely expert, but I have qualifications. While there is no doubt that this was a richer and more penetrating view of the sonata, it seemed almost too intense and overloaded for its own good – and certainly for a very youthful work, Op.7. The earlier interpretation was safer, but its scale and variety meshed more endearingly, finding charm, tender innocence and a youthful lyrical ease to put alongside the more driving and impassioned postures. There was not much ease in the current performance: I would call it more threatening than magical, but eye-opening all the same.
Lewis' journeys to Bach and Chopin had their intrigue as well, since one had no real idea of what would emerge. I didn't think we would get a Bach Partita No.1 that was a slave to authenticity, and that was true. This was another version of 'romantic' Bach, not in the sense of being softened, shaded or perfumed, but rather that it emphasized strong linear motion and (almost Schubertian) flow more than contrapuntal suspension. This was again very exact playing, and particularly beautiful in the opening Praeludium. It was in the subsequent dances that things proceeded abnormally tightly and quickly, and I would have welcomed a greater sense of contrapuntal 'seating' and vertical projection to make them actually seem like dances. Nonetheless, the motion of the closing Gigue was scintillating.
Three Waltzes (ending with the 'Minute Waltz') are hardly enough to display the credentials of a Chopin pianist, but they were certainly enjoyable enough, finely articulated and virtuosic when they needed to be. Perhaps one would still place this playing on the careful side, falling just short of the mercurial feeling and natural rubato that one often identifies with the Chopin interpretative legacy.
A very enjoyable outing overall: an excellent Weber, a Beethoven that was challenging to say the least, and enticing samples of Bach and Chopin that hopefully signal something more in the future.
Geoffrey Newman
Previously published in a slightly different form on www.vanclassicalmusic.com.