Switzerland Mendelssohn, Mahler: Gerhild Romberger (alto), Robert Dean Smith (Tenor), Budapest Festival Orchestra / Iván Fischer (conductor), Tonhalle Zurich, 8.3.2017. (JR)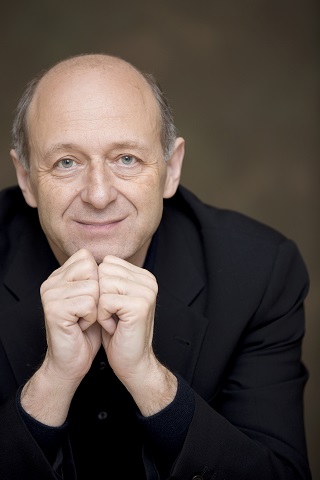 Mendelssohn – Symphony No 4 ("Italian")
Mahler – Das Lied von der Erde
What a really fine concert this was.
We commenced with Mendelssohn's joyous and energizing "Italian" Symphony and, from the very first notes, we strongly suspected this was going to be a polished, refined performance. In the first movement the strings scampered along with a fizz and Iván Fischer beamed. Fischer (jointly with the late Zoltán Kocsis) set up this orchestra nearly 35 years ago and he is still in charge of it. A tenure of that longevity pays audible dividends. Fischer selects each player, and they are paid, I am led to understand, by the hour, so any dead wood gets weeded out; he communicates with his players on a very informal basis, like a father with his – occasionally naughty – children. The string players interchange desks so that, from front to back, it is a unified level of virtuosic sound. Fischer says he likes to avoid a sense of routine.
Last year Fischer had some very public clashes with Hungary's right-wing government and his orchestra's budget was slashed by way of admonition; he lives in Berlin, which puts him personally at a safe distance, though he remains committed to his Budapest orchestra.
Fischer has an elegant conducting style, which his players of course can read like a book. He says he hates waving his hands around too much. He took an expansive approach to the slow second movement, with little "con moto". It gave the movement a quiet grandeur that was most fitting. The weighty third movement looks perhaps more North than South, with a horn section in the middle of the movement straight out of the Thuringian forests. The taut opening of the final movement helped the helter-skelter strings to keep pace with each other, and after some snarling trombones the work ended joyously.
Mendelssohn wrote the symphony, of course, after having visited Italy but he was on his way round Europe and ended up in London. Apparently, after enjoying the warmth of southern climes, he said: "Polluted (smoky) London is and remains my favourite place to stay. My heart quickens even when I think of the place".
Mahler wrote his colossal Das Lied von der Erde after suffering three blows of fate, the loss of his eldest daughter, the loss of his position as Opera Director in Vienna and the news that he was suffering from a serious heart condition. The work is a cross between symphony and song cycle and difficult to perform (and not an easy choice of work to take on tour): its songs, especially for the tenor, have considerable technical difficulties and perhaps not every concertgoer is persuaded of its greatness. Fischer and his soloists easily succeeded on all counts.
Robert Dean Smith is a Wagner tenor of repute, though his Bayreuth days seem to be over; whilst he had no difficulty reaching the high notes, he could not hold them for long and was much happier in the middle register. The part is tortuous, especially in the opening drinking song with many very high notes, which lesser tenors (but even well-known ones) can only yelp at. Dean Smith's facial expressions and body language breathed life into the three songs he had to deliver. It was a shame that various members of the audience, in the dingy pre-renovation light of the Tonhalle, resorted to their mobile phones to light up the text of the songs in the programme, more distracting even to their neighbours than coughs. Note to management: please ensure the text is printed in a larger font and hopefully torches will then not be needed.
Gerhild Romberger, more a contralto than alto, gave an immaculate rendition of her three songs, and was most moving in the final "Abschied". Both singers' diction was clear, as expected. Fischer's accompaniment was expert (Fischer puts on a Mahler Festival regularly in Budapest), bringing out nuances in the score I had never been aware of. Double basses spread across the back of the stage gave them a particular prominence. At the end very loud cheers (not only from the Hungarian contingent in the audience) rang out for the woodwind who were simply amazing.
The orchestra impressed in every section; after the interval they re-tuned, not just one string but all of them: not every orchestra can be bothered to do that. Thank you Migros Kultur-Prozent Classics for bringing this stylish orchestra on tour to Switzerland. They continue to Geneva, Paris, Cologne, Lugano before a final concert with these works in Budapest. Do catch them if you can.
John Rhodes