FOR BBC PROMS 2017 REVIEWS CLICK HERE.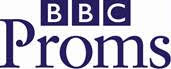 BBC Proms 2017 – Friday 14 July – Saturday 9 September 2017: the world's largest classical music festival reaches new audiences with a Relaxed Prom, 'Water Music' in Hull and an array of young artists
122 years since it was founded and 90 years since the BBC took over the running, financing and broadcasting of the world's largest classical music festival, the BBC Proms today announces its 2017 season. Presenting over eight weeks of events and more than 90 concerts the festival continues its founder-conductor Henry Wood's aim of bringing the best classical music to the widest audience.
David Pickard, Director, BBC Proms, says: '122 years since the Proms was founded, I'm proud that the festival continues to achieve its original aim – to bring the best classical music to the widest possible audiences. In my second season as Director I'm thrilled to present a season that not only showcases the very best of the world's greatest artists, composers, orchestras and ensembles but also puts new audiences for classical music at its heart. And thanks to the BBC – who has now supported the Proms for 90 years – we'll bring these performances to those attending in person at low ticket prices and to millions of people at home through our broadcasts.'
Alan Davey, Controller, BBC Radio 3, says: 'The Proms presents yet another glorious summer of music for 2017 and as always BBC Radio 3 will broadcast every Prom live, and for the first time this year we're very excited to be presenting the festival in the best possible audio that you will ever hear – as a lossless audio stream. The Proms is a key part of Radio 3's mission – to connect audiences with remarkable music and culture as for two months we produce and broadcast the biggest and broadest classical music festival in the world.'
The festival marks major composer anniversaries in 2017, including Monteverdi at 450, Handel's Water Music at 300 and John Williams at 85. The birthdays of two pioneers of American Minimalism are also celebrated – John Adams' 70th birthday is marked throughout the festival including the First and Last nights, and Philip Glass' 80th birthday is celebrated with the first complete live performance of Passages, the 1990 studio album he created with Ravi Shankar, performed by the Britten Sinfonia, conducted by Karen Kamensek with sitar soloist Anoushka Shankar.
Following its launch last year, the 'Proms at…' series returns, matching music to five different venues and for the first time in recent history travels outside of London to Stage@TheDock in Hull, the UK's 2017 City of Culture, for a concert inspired by the 300th anniversary of the first performance of Handel's Water Music. As well as eight Proms Chamber Music concerts at Cadogan Hall, the series presents choral music at Southwark Cathedral, music theatre at Wilton's Music Hall, new and experimental music at the Tanks at Tate Modern, and returns to Bold Tendencies Multi-Storey Car Park in Peckham for a wide-reaching programme featuring The Multi-Story Orchestra and Youth Choir.
The Proms explores the ways in which politics has inspired and influenced composers across the ages through two big historical anniversaries in 2017 – one hundred years since the Russian Revolution, featuring the music of Shostakovich, Prokofiev and Rachmaninov, and the 500th anniversary of the Protestant Reformation, which is marked with a special day of concerts curated by Bach specialist John Butt.
Engaging new audiences remains a vital part of the BBC Proms mission as the festival opens its doors through special initiatives including the first ever Relaxed Prom. Presented in collaboration with the BBC National Orchestra of Wales (BBC NOW) and the Royal Albert Hall Education & Outreach team, the concert offers an informal environment for people with autism, sensory and communication impairments and learning disabilities as well as individuals who are Deaf, hard of hearing, blind or partially sighted. The Prom, which follows BBC NOW's first ever Relaxed concert in Cardiff on 2 July, is led by conductor Grant Llewellyn and musician Andy Pidcock. Other concerts designed especially to present classical music to new audiences include Gerard McBurney's Beyond the Score, which combines actors, projections and live musical examples who explore the history of Dvořák's 'New World' Symphony, and Beethoven's 'Eroica' Symphony, deconstructed live on stage by Tom Service and conductor Nicholas Collon, before a performance from memory by the Aurora Orchestra. A series of weekend matinees also offer engaging concerts that present the perfect introduction to classical music at a time of day that is convenient for those who may not be able to attend evening events.
As always the Proms presents a wide range of the very best music, with jazz and soul music a focus in the 2017 season. The festival marks 100 years since the births of Ella Fitzgerald and Dizzy Gillespie with a concert starring vocalist Dianne Reeves and trumpeter James Morrison.  The music of jazz giant Charles Mingus is celebrated by conductor Jules Buckley and his Metropole Orkest, BBC Radio 2 presenter Clare Teal returns with bandleaders Guy Barker and Winston Rollins for a concert celebrating big band legends including Duke Ellington, and Jools Holland & His Rhythm and Blues Orchestra pay tribute to the legendary Stax/Volt Revue, credited for its championing of Southern and Memphis soul music.
The Proms is passionate about providing opportunities for young performers and encouraging the next generation of classical musicians. Young musicians are firmly at the centre of the festival as the First Night of the Proms features the 300 singers that make up this year's BBC Proms Youth Choir, while the BBC Proms Youth Ensemble joins forces with Bang on a Can All-Stars in a Late Night Prom for a specially commissioned work from Michael Gordon. The BBC National Youth Orchestra of Great Britain make their annual appearance at the Proms, this time under the baton of Thomas Adès. 22 current or former members of BBC Radio 3's New Generation Artists scheme, as well as seven former BBC Young Musician winners and finalists will perform this season. Proms founder-conductor Henry Wood is brought to life in a special concert showcasing BBC Music's classical music initiative – Ten Pieces Presents…Sir Henry's Magnificent Musical Inspirations!, featuring an array of young artists including saxophonist Jess Gillam and the Ten Pieces Children's Choir.
The festival continues to bring the world's best musicians to London, with a stellar opening-weekend line-up including conductors Edward Gardner, Daniel Barenboim and Bernard Haitink, and soloists Igor Levit, Lisa Batiashvili and Isabelle Faust. Visiting orchestras and conductors in 2017 include two American orchestras – the Pittsburg Symphony Orchestra conducted by Manfred Honeck and, making their Proms debut, the Cincinnati Symphony Orchestra conducted by Louis Langrée. The Vienna Philharmonic appear twice this season, conducted by Daniel Harding and Michael Tilson Thomas, and Sir Simon Rattle conducts the London Symphony Orchestra, together for the very first time at the Proms. The BBC Orchestras and Choirs remain the backbone of the festival, appearing in 30 concerts across the season.
The UK's first BME orchestra, Chineke!, makes its Proms debut with a Late Night concert including the world premiere of Hannah Kendall's The Spark Catchers, conducted by Kevin John Edusei and starring BBC Young Musician 2016 Sheku Kanneh-Mason. Further Late Night offerings include a performance showcasing the classical music of India and Pakistan, in a concert curated by the culture heritage trust Darbar, Rachmaninov's Vespers performed by the Latvian Radio Choir and Sir András Schiff performing Book 1 of J. S. Bach's Well-Tempered Clavier. He will return in 2018 to perform Book 2. Jules Buckley appears with the Heritage Orchestra, presenting the music of 1960s icon Scott Walker, featuring special guests including Jarvis Cocker and John Grant.
There is a strong focus on supporting new music as the Proms presents 30 premieres in 2017, with 16 world premieres including works by Kerry Andrew, Gerald Barry, Lotta Wennäkoski and Roderick Williams, alongside 14 European, UK or London.  A new piece by 22-year-old Grace Evangeline Mason, past winner of the BBC Proms Inspire Young Composers' Competition, celebrates the anniversary of Handel's Water Music and is performed as part of the Proms at…Stage@TheDock, Hull, commissioned by BBC Radio 4's Front Row and the BBC Proms. The Proms also gives a platform to seldom performed and recent works including David Sawer's The Greatest Happiness Principle, performed as part of the PRS for Music Foundation's Resonate scheme.
Further 2017 highlights include a tribute to Proms conductor Malcolm Sargent, who steered the festival from 1947 until his death in 1967, with a recreation of his 500th Proms concert and a Last Night tribute and Rodgers & Hammerstein's Oklahoma!, presented by Proms favourite John Wilson with the John Wilson Orchestra and directed by Rachel Kavanaugh.
Beyond the performances, the Proms offers ways for audiences to learn more and get closer to the music through a series of contextual events, including 72 Proms Extra events – free daily pre-concert talks, readings, film screenings, workshops and participation events for all ages.
There are around 100,000 tickets available at £12.50 or under this summer including Promming (standing) tickets costing just £6, which will be made available on the day of each concert. For the sixth year running seats are half-price for under 18s for all Proms (except Last Night).
Every Prom is broadcast live on BBC Radio 3, and in a UK first, the entire festival will be streamed in the highest quality audio the BBC has ever broadcast, as a lossless audio stream at bbc.co.uk/proms, letting listeners experience the concerts as if they were present at the Royal Albert Hall.
BBC Radio 2 and BBC Radio 6 Music also broadcast Proms this year, and there are regular television broadcasts every weekend across the summer on BBC Four reflecting the full breadth of the season. Proms Extra – a weekly magazine show hosted by Katie Derham – returns for its fifth season, every Saturday evening on BBC Two. The first night will be on BBC Two and BBC Four and the last night on BBC Two and BBC One.
The refreshed Proms website – bbc.co.uk/proms – reflects the entire festival offering. The 'Proms Unplucked' Podcast, presented by comedian and composer Vicki Stone, offers a unique backstage view of the whole festival.
Tickets are available via bbc.co.uk/proms or 0845 401 5040 and in person at the Royal Albert Hall as follows:
General booking opens at

9.00am

on

Saturday 13 May

Season and Weekend Promming Passes are available to purchase from

9.00am

on

Thursday 11 May.

Proms Chamber Music Series Passes are available to purchase from

9.00am

on

Thursday 11 May.

Tickets for the Ten Pieces Presents…Proms (Proms 11 and 12) are available to purchase from

9.00am

on 

Friday 12 May.

Tickets for the Relaxed Prom (Prom 19), including a limited number of Promming tickets, are available to purchase from

9.00am

on Friday 12 May.