UPDATED!

English National Opera's 2017/18 Season

27/04/2017

ENGLISH NATIONAL OPERA ANNOUNCES ITS 2017/18 SEASON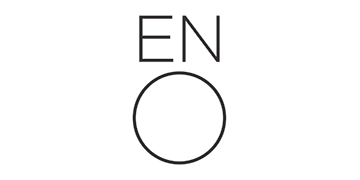 Website – www.eno.org
ENO's 2017/18 season features four new productions and five revivals at the London Coliseum, supported by a number of projects in other venues
Daniel Kramer directs his first opera as ENO Artistic Director, a new production of La traviata starring Claudia Boyle in her role debut as Violetta
Martyn Brabbins begins his first full season as ENO Music Director, conducting performances of Marnie and The Marriage of Figaro
ENO presents the world premiere of Nico Muhly's latest opera, Marnie, directed by Michael Mayer and conducted by Martyn Brabbins
A new production of Verdi's Aida opens the 17/18 season, conducted by Keri-Lynn Wilson. After sell-out performances of his Olivier Award-winning Akhnaten, Phelim McDermott returns to direct [For a review of the season's opening performance CLICK HERE]
Cal McCrystal directs a new production of Gilbert and Sullivan's Iolanthe, starring ENO Harewood Artist Samantha Price in the title role alongside ENO favourites Andrew Shore and Yvonne Howard
Regent's Park Open Air Theatre and ENO present a new production of The Turn of the Screw, directed by multiple Olivier Award-winner and Artistic Director of the Open Air Theatre, Timothy Sheader. ENO Mackerras Fellow Toby Purser conducts
Revivals of audience favourites include Jonathan Miller's The Barber of Seville, Richard Jones's Rodelinda, Phelim McDermott's Satyagraha, Robert Carsen's A Midsummer Night's Dream and Fiona Shaw's The Marriage of Figaro
A raft of exciting British conductors new to ENO includes Leo McFall, Alexander Soddy and Hilary Griffiths. Keri-Lynn Wilson and Karen Kamensek return after acclaimed debuts in the 2014/15 and 2015/16 seasons respectively
Over 93% of cast and conductors in the 2017/18 season are British born, trained or resident. Rodelinda, Iolanthe and Satyagraha all feature casts that are entirely British born, trained or resident
More than 15 principal roles across the 17/18 season will be taken by current or former ENO Harewood Artists.
Over 39,500 tickets are available for £20 or less across the 17/18 season (500 for every performance)
On Tuesday 27 June Arts Council England (ACE) has confirmed that English National Opera (ENO) has re-entered ACE's National Portfolio at its current funding level of £12.38million.
Dr Harry Brunjes, Chairman of ENO, commented:
'ENO is very pleased to share that we have been readmitted to Arts Council England's National Portfolio. This decision reflects the hard work and sacrifice made by every single person across the organisation, including the senior team, led by Cressida Pollock. Their commitment has allowed us to build a sustainable business model, and one that I am confident will allow ENO to grow and prosper. A thriving, busy, competitive opera scene in the UK is vital if opera is going to continue to develop and flourish. 
'We are pleased that Arts Council England have recognised that ENO delivers public value not only through the productions that it puts on stage, but also through its education work, talent development, and artistic partnerships with other organisations and venues.
'With a full artistic and executive team in place and many years of fantastic opera ahead of us, I am very confident and excited about the future.'
Cressida Pollock, ENO's Chief Executive, said:
'We are delighted to have been readmitted into ACE's National Portfolio. This follows the huge amount of work that has gone into stabilising ENO and developing a sustainable platform from which we are able to grow. Only three years ago we were facing a very real risk of closure and it is hugely significant to see the work of the whole company celebrated through this show of confidence from ACE.
'We employ over 350 people on stage and offstage, including our award-winning Chorus, Orchestra and technical teams. We appreciate the huge importance of our teams working and performing together regularly, with the security offered by a permanent position and this will ensure that we will remain the world leader in the development of British operatic talent.
'We will invest more resource into ENO Baylis, our learning and participation programme, which enables people of all ages and backgrounds to engage with opera. We will keep our ticket prices affordable, with more than 500 tickets available for every single ENO performance for £20 or less alongside free tickets to dress rehearsals for young people and community groups.
'By the 19/20 season we will have grown the number of London Coliseum operas we perform by 25% from the 2016/17 level – from 8 to 10. This is just one part of our wider mission, which is to deliver more opera of the very highest quality to as wide an audience as possible.'
Daniel Kramer, ENO's Artistic Director, said:
 'This wonderful news is a tribute to the hard work of our Company over the past two years. It is thanks to the dedication and commitment of every single one of my colleagues that we have been able to secure our future. We will now be able to develop more diverse and inclusive work, to support more British talent, to continue to work with the world's most exciting artists, and to expand the definition and reach of opera to audiences across our nation.'
ENO's 2017/18 season will comprise four new productions and five revivals at the London Coliseum alongside performances at other venues during the summer. In the 2017/18 season ENO will present nine fully-staged productions at the London Coliseum (following eight in the 2016/17 season). This will increase to 10 fully-staged productions at the London Coliseum by 2019/20.
ENO's Artistic Director, Daniel Kramer, commented:
'I would like to thank everyone across the company that has worked so hard to put together this fantastic season of opera, increasing our work from eight productions at the London Coliseum to nine. I am thrilled that our audiences will have the opportunity to enjoy such a wide range of fantastic repertoire from the masterpieces of Handel and Mozart right through to the contemporary work of Philip Glass and Nico Muhly.'
ENO's Music Director, Martyn Brabbins, speaking about his first season with the company, said:
'I am delighted to begin my first full season at ENO, working alongside our wonderful Chorus, Orchestra and Music Staff. Music is at the very heart of everything we produce at ENO, and so I am honoured to be ENO's Music Director as we launch this 17/18 season.
Every artistic institution has the obligation to perform and present new work, and so it is a great thrill for me that Marnie is the first opera that I will be conducting as Music Director. I'm also greatly looking forward to returning later in the season to conduct The Marriage of Figaro with a fantastic cast of young singers.
One of the things I'm very pleased about this coming season is that we are bringing in some new, younger-generation British conductors to ENO. I had a wonderful conducting teacher myself, and I am passionate about developing and giving opportunities to the next generation of brilliant young conductors.' 
ENO's CEO, Cressida Pollock, commented:
'I am so pleased to launch the 17/18 season alongside a fantastic Artistic Director and Music Director. With Daniel and Martyn leading the way artistically, we are able to plan further ahead than we have before and to increase the quantity of wonderful opera that we share with our audiences.
Under Daniel and Martyn's leadership, the 17/18 season will highlight the work of our incredible Chorus, Orchestra, creative and technical teams, celebrating the high standard of artistry and music-making that audiences have come to expect from ENO.
We continue our commitment to ensure that price is never a barrier for people wanting to experience great opera at ENO. We will continue to offer our 500 tickets for £20 or less for every performance, we have been able to reduce the price of more than 50% of the seats in the Dress Circle, and we are increasing the number of tickets available as part of our Access All Arias scheme for full-time students and people under 30.
This season we will continue the important work carried out by our learning and participation team. We look forward to engaging with over 15,000 people through the ENO Baylis programme, and to continuing to develop British talent through initiatives ranging from our ENO Harewood Artists to our ENO Mackerras Fellowships and more.'
New productions at the London Coliseum
Aida
The 2017/18 season opens with a bold and innovative new production of Aida, Verdi's timeless story of duty, love and betrayal, directed by Phelim McDermott.
Artistic Director of theatre company Improbable, Phelim McDermott made his operatic debut with ENO in 2007, directing a now-iconic interpretation of Philip Glass's Satyagraha. Aida follows sell-out performances of McDermott's Olivier Award-winning production of Akhnaten in 2016. He will return later in the season to direct Satyagraha's third revival.
Talking about the production, Phelim McDermott said:
'I've never directed something like Aida before, but everyone knows the opera – it is the archetypal operatic love story. It's a story worthy of the thing that only opera can do, which is to create theatre, music and drama at the same time. For us it's like a sister production to Akhnaten – you can see that it's born from the same kind of impulses. I would say, don't expect to see Ancient Egypt on stage. Do expect to see a wonderful, intimate, moving story.'
Aida will be conducted by Keri-Lynn Wilson, who made her successful ENO debut with The Girl of the Golden West in 2013. Sharing the title role are two sopranos closely identified with Aida, both of whom are making their ENO debuts: Latonia Moore and Morenike Fadayomi. As Radamès, we welcome back popular ENO artist Gwyn Hughes Jones. Mezzo-sopranos Michelle DeYoung and Dana Beth Miller share the role of Amneris, while Musa Ngqungwana makes his UK operatic debut as the defeated Ethiopian ruler Amonasro. Brindley Sherratt will sing Ramfis alongside Matthew Best as the King.
ENO will collaborate with the V&A and Royal Opera House around their exhibition Opera: Passion, Power and Politics (30 September 2017 – 25 February 2018 at the V&A). A free public performance at the Museum will draw on the themes and issues raised by ENO's new production ofAida. This performance follows the success of our Million of Years project in 2016, where a performance inspired by Akhnaten culminated in the Great Court of The British Museum, watched by over 3,000 people.
Marnie
Marnie is composer Nico Muhly's second world premiere for ENO, following 2011's Two Boys. Conducted by Martyn Brabbins in his first production as ENO Music Director, Marnie is based on novelist Winston Graham's gripping psychological thriller. This world premiere will be directed by Tony Award-winning director Michael Mayer (who has previously directed Rigoletto at the Metropolitan Opera, New York) in his UK operatic debut.
Grammy Award-winning mezzo-soprano Sasha Cooke creates the title role, while acclaimed Canadian bass-baritone Daniel Okulitch makes his company debut as Mark Rutland. The cast also includes long-standing ENO favourite Lesley Garrett, whose 2016 performances in the world premiere of Mark Simpson's opera Pleasure with Opera North were critically acclaimed.
Nico Muhly, the composer of Marnie, said:
'Working on Two Boys at ENO was one of the happiest and most intense times of my life. I was amazed at how the entire house supported the project, from the artistic staff to the technical staff and crew. It was a real collaboration between the artistic team and ENO, as well as all of the wonderfully talented and enthusiastic young British singers in the cast.
Marnie is a great topic for an opera — it follows one woman on a journey from constant deceit into emotional honesty.  She is plagued by two men in very different ways, and the Chorus plays a major role in creating an unsettling atmosphere of gossip, innuendo and pressure.
I am particularly excited to present this premiere at ENO. Librettist Nicholas Wright and I have worked very closely with director Michael Mayer and the excellent design team of 59 Productions and Julian Crouch to create something particularly suited to ENO – a house committed to daring new productions.  I am looking forward to working with the ENO Chorus again, with whom I had a great deal of fun during Two Boys, and am so pleased to work with Martyn Brabbins in his first production as ENO Music Director.'
Iolanthe
Following the huge success of Mike Leigh's The Pirates of Penzance, this new production of Gilbert and Sullivan's fantasy political satire will further bolster ENO's reputation as the premier home for the works of this great comic pairing.
An experienced interpreter of Gilbert and Sullivan's work, Timothy Henty conducts a cast of ENO favourites including Andrew Shore, Yvonne Howard and ENO Harewood Artist Samantha Price.
Award-winning director Cal McCrystal makes his ENO debut with this production, embracing the chaotic physical comedy and irreverence that are his hallmarks. Known for his creation of the vigorous slapstick sequences in the National Theatre's One Man, Two Guvnors, he is well-known both on stage and in Hollywood as a master of comedy. His wide range of work includes both a long-term directing partnership with The Mighty Boosh and clown work for Cirque Du Soleil.
Director Cal McCrystal, talking about this production of Iolanthe, commented:
'Gilbert and Sullivan invented the particularly English brand of the silliness that has inspired much of the clowning and comedy I have created over the last 20 years. This is going to be a surprising piece, but one encircled by tradition: being set half in Arcadia and half in the House of Lords gives me plenty of opportunity to pull out all my best physical comedy – the sets are going to be a real playground for the performers to leap about on. The cast is handpicked – they're all very good actors as well as great singers. I don't want people to come and give a little laugh to show they got the joke, I want them to bang their heads on the seat in front with laughter!'
La traviata
The final new London Coliseum production of ENO's 2017/18 season is a sweepingly romantic interpretation of La traviata from ENO's Artistic Director Daniel Kramer. This is his first production since taking up the position in August 2016.
Irish soprano Claudia Boyle will make her role debut as the 'fallen woman' Violetta. A former member of the Salzburger Festspiel's Young Singers Project, she has previously performed lead roles with ENO for The Pirates of Penzance and The Pearl Fishers. She is joined by rising tenor and 2017 BBC Cardiff Singer of the World finalist Lukhanyo Moyake making his UK debut as Alfredo. Olivier Award-nominated baritone Alan Opie, in his second engagement of the season, sings Germont. British conductor Leo McFall will make his house debut with this production, which has been conceived by Daniel Kramer particularly to showcase ENO's award-winning Chorus.
ENO's Artistic Director Daniel Kramer said:
'La traviata is one of the most iconic, romantic and accessible scores in all of opera. Every note of Verdi's masterpiece taps into romance, sacrifice and, for me, bravery. I think that all of us at some point in our lives have experienced the pain of a lost dream of love; and yet, despite this, knowing that we are better for having loved at all.  I can't wait to share this piece at the London Coliseum in March 2018.
Almost every opera house around the world has a production of La traviata. It is one of the most heartbreaking operas ever written, and I believe that our core audience come to ENO wanting to have new light shed upon such well-loved classics. ENO for me is the home of contemporary takes on timeless stories and this is also one of my key passions when directing opera or theatre.
I have built this production from the ground up to feature our world-class, award-winning ENO Chorus. There are so many directors that want to work here because we have one of the greatest opera choruses in the world, and thus our ideas for La traviata will showcase the Chorus's incredible talent and commitment.'
Revivals at the London Coliseum
ENO will produce five revivals of audience favourites during the 2017/18 season.
Jonathan Miller's riotously funny production of The Barber of Seville returns, thirty years after it first premiered at the London Coliseum. Morgan Pearse and Eleazar Rodriguez return to the roles of Figaro and the Count, following their performances in the production in 2015. Sarah Tynan, last seen performing with ENO in the title role of Partenope, makes her role debut as Rosina while Alan Opie sings Dr Bartolo. British conductor Hilary Griffiths makes his ENO debut following a distinguished career on the continent.
For decades ENO has enjoyed a very special relationship with the music of both Handel and Britten. The 17/18 season welcomes revivals of both Richard Jones's Olivier Award-winning Rodelinda and Robert Carsen's magical A Midsummer Night's Dream.
Welsh soprano Rebecca Evans returns to the title role of Handel's Rodelinda for its first revival, with countertenor Tim Mead as her husband, Bertarido. Susan Bickley will reprise the role of Eduige. Christian Curnyn, most recently seen with ENO conducting 2017's five-star Partenope, returns to the pit.
First seen in 1995, the beautiful dreamscapes of Robert Carsen's production of A Midsummer Night's Dream have since delighted audiences around the world. An important showcase of the vocal talent nurtured by ENO, the exceptional cast features five ENO Harewood Artists. Soraya Mafi makes her role debut as Tytania, returning after her performances as Mabel in The Pirates of Penzance. Led by conductor Alexander Soddy, the cast also features David Webb and Matthew Durkan as Lysander and Demetrius, Clare Presland and Eleanor Dennis as Hermia and Helena, and countertenor Christopher Ainslie as Oberon.
Phelim McDermott returns for his second show of the season to direct the third revival of his iconic production of Philip Glass's Satyagraha. British tenor Toby Spence takes on the role of the Indian independence leader, M.K. Gandhi, for the first time. Contemporary music champion and former Music Director of the Staatsoper Hannover Karen Kamensek, who conducted 2016's Akhnaten to great critical acclaim, returns to the pit for her first performance of this piece.
Martyn Brabbins will conduct the final London Coliseum production of the 17/18 season, with Fiona Shaw returning to direct the second revival of her production of Mozart's The Marriage of Figaro. ENO Harewood Artist Rhian Lois will sing the role of the cunning maidservant Susanna, alongside Dutch baritone Thomas Oliemans making his ENO debut as Figaro. Baritone Ashley Riches will play the Count opposite Lucy Crowe making her role debut as his beleaguered Countess. ENO Harewood Artist Katie Coventry makes her role debut as Cherubino.
ENO Outside
During the summer months ENO will stage a variety of productions at other venues around London. This work outside our home, the London Coliseum, gives us the opportunity to:
Develop artists – including singers, composers, librettists, directors and conductors
Present opera in fresh and interesting ways to different audiences
Work in partnership with venues which would not normally produce opera, bringing our work to new and wider audiences
While we will be announcing more of our outside work in the autumn, we are pleased to share the following partnerships and projects.
In June 2018 Regent's Park Open Air Theatre and ENO will collaborate on a new production of Benjamin Britten's The Turn of the Screw. This story of unearthly encounters at a remote country house will be directed by multiple Olivier Award-winner Timothy Sheader and conducted by ENO Mackerras Fellow Toby Purser. As Artistic Director of the Open Air Theatre, Sheader has introduced the works of Chekhov, Miller, Wilde and Dickens to the venue. His skill at rediscovering musicals has seen sell-out productions of Porgy and Bess and Jesus Christ Superstar (Best Musical, Evening Standard Awards), with Crazy for You and Into the Woods transferring to the West End and New York respectively.
Timothy Sheader, Artistic Director of Regent's Park Open Air Theatre, said:
'Bringing The Turn of the Screw outdoors will add a whole new layer of suspense to Britten's retelling of this story. I am delighted that Regent's Park Open Air Theatre and English National Opera are creating together what will be a truly unique theatrical experience as part of our 2018 season.'
Following its launch in the summer of 2017, ENO Studio Live will return in the 2017/18 season. ENO Studio Live shares the power of our forces with audiences in more intimate venues, and presents opportunities to develop the talent of our exceptional emerging artists and in-house teams.
We are developing a collaboration with the Gate Theatre, Notting Hill to be staged there in 2018. Further details on the project will be announced in May.
An exciting new partnership with Grange Park Opera will begin in June 2018. ENO's award-winning Orchestra will play for a number of productions presented by Grange Park Opera at their new home, West Horsley Place.
Wasfi Kani, Founder and CEO of Grange Park Opera, said of the partnership:
'The curtain has raised on a new act for Grange Park Opera. West Horsley Place is an exceptional location: its beauty and historical glamour, its atmosphere and location, all add up to a magical setting for a fairytale that has come true. Part of that fairytale is this collaboration with the ENO orchestra whom I've admired for 40 years. I am thrilled.'
We have formed a new partnership with the Unicorn Theatre to create work aimed at teenage audiences. The first production is scheduled for 2019.
ENO 2018/19
 In November and December 2018 ENO will honour the 100th anniversary of the end of the First World War with a moving and contemplative interpretation of Benjamin Britten's War Requiem. Directed by Daniel Kramer and conducted by Martyn Brabbins, ENO's award-winning Chorus will be at the dramatic and musical heart of these performances of Britten's masterpiece. The exceptional team of soloists comprise soprano Emma Bell, tenor David Butt Philip and baritone Roderick Williams.
Daniel Kramer and Martyn Brabbins will work together again for the final production of the 2018/19 season. ENO and Opera North will co-produce the world premiere of composer Iain Bell's fourth opera, Jack the Ripper, with Rupert Charlesworth in the title role. A sympathetic exploration of womanhood in London's East End, the central roles will be created by some of the UK's finest singers including Josephine Barstow, Lesley Garrett, Susan Bullock, Janis Kelly and Marie McLaughlin.
Accessible to all
It is vital that we continue to ensure that price is never a barrier for people wanting to enjoy opera at ENO. 500 tickets for £20 or less are available for every ENO performance at the London Coliseum. That's 39,500 tickets across the 79 London Coliseum performances in the 17/18 season (or around 23% of tickets to every show). In addition, we have reduced the price of over 50% of seats in the Dress Circle.
Access All Arias
Access All Arias is our scheme for people under 30 and full-time students. Access All Arias members are able to book tickets for £30 in the stalls, £20 in the dress circle and £10 in the upper circle. They are also able to purchase half price programmes. There are 4,740 tickets available through our Access All Arias scheme in the 2017/18 season.
Secret Seats
There are 50 Secret Seats for every ENO opera performance at the London Coliseum, and 3,950 across the 17/18 season. The tickets are £20 each and guarantee a seat worth at least £30, although attendees may be in a top-priced seat in the stalls.
Opera Undressed
Opera Undressed is our scheme for people that are new to opera. Since its launch in November 2012, more than 6,000 people have attended an Opera Undressed performance. At each performance, for just £20, audience members are given a pre-show talk, one of the best seats in the house and a free drink at a special after-show party with the cast. Opera Undressed is aimed at first-time opera goers, giving them a brilliant experience with like-minded people.
Over 35% of total attendees have returned to see another ENO opera. This hugely successful audience development scheme will be continuing throughout the 2017/18 season with seven Opera Undressed events planned.
Seven Opera Undressed events will take place on the following dates during the 2017/18 season:
Aida: 3 and 11 October 2017
The Barber of Seville: 25 October 2017
Iolanthe: 21 February 2018
La traviata: 22 March and 11 April 2018
The Marriage of Figaro: 4 April 2018
Talent Development, Learning and Participation
We are currently conducting a full review of our talent development programmes and will be making a further announcement about this in September 2017.
ENO Harewood Artists
The ENO Harewood Artists programme enables exceptionally talented UK-trained singers to perform with a major opera company while receiving specialist coaching, support and guidance.
ENO will support nine Harewood Artists during 2017/18 season. These are:
Katie Coventry, Eleanor Dennis, Matthew Durkan, Rhian Lois, Soraya Mafi, Samantha Price, Andri Björn Róbertsson, Božidar Smiljanic & David Webb
Former or current ENO Harewood Artists will perform at least 15 principal roles across the 2017/18 season.
ENO Mackerras Conducting Fellowship
In January 2016 ENO announced conductors Toby Purser and Matthew Waldren as joint recipients of the ENO Charles Mackerras Fellowship, the first time that the award had been shared by two people. The award, a joint initiative between ENO and the Philip Loubser Foundation, celebrates the legacy of Sir Charles Mackerras and offers exceptionally talented young conductors the opportunity to work and develop at ENO.
In the 17/18 season, Toby Purser will conduct the run of performances of The Turn of the Screw at Regent's Park Open Air Theatre. He will assist Martyn Brabbins on Marnie and Leo McFall on La traviata and will conduct the performance of La traviata on 11 April 2918.iHilary
Matthew Waldren, a nominee in the Newcomer category of the 2017 International Opera Awards, will assist Hilary Griffiths for The Barber of Seville and Martyn Brabbins on The Marriage of Figaro. He will also conduct the performance of The Marriage of Figaro on 12 April 2018.
Mentoring from the ENO Chorus
Launched in 2012, the Trinity Laban Conservatoire of Music and Dance Chorus Mentor Scheme offers selected students on the MMus programme the opportunity to work closely with ENO's award-winning Chorus.
This placement enables the students to experience the working life of an ENO Chorister, gaining an insight into the expectations and demands of the profession. During the placement the students observe a number of sitzprobe, production and stage rehearsals, as well as participating in selected music calls with the Chorus.
As part of the scheme each student is assigned a mentor within the chorus and has the opportunity to discuss general topics of interest with ENO's Music Director, Martyn Brabbins, and Head of Music, Martin Fitzpatrick.
ENO Evolve
ENO Evolve gives third and fourth year undergraduates from the Royal College of Music the opportunity to work with the ENO Orchestra, providing experience and insight into life as a professional musician. The scheme is the only programme in the UK to offer students the chance to work alongside a dedicated full-time opera orchestra.
Each season 15 students join the orchestra for selected production within ENO's season. During this time the students shadow the orchestra through all offstage rehearsals, including the Sitzprobe – the first rehearsal at which the singers join the orchestra – through to onstage rehearsals at the London Coliseum, where students are invited to attend and observe final preparations before the dress rehearsal.
The ENO Evolve scheme seeks to create a supportive environment for students to learn and to help them prepare for life as professional musicians. Everyone who takes part in the scheme is also offered individual lessons and masterclasses, as well as being assigned a personal player mentor.
A number of alumni from the scheme have been invited back to work with the orchestra on particular projects or productions and many are now regular extra members of the orchestra.
ENO Baylis
ENO Baylis is our learning programme and an integral part of our artistic mission to make opera accessible to all. We provide opportunities for people of all ages to engage with opera, with a particular focus on young people aged 11-18 and on those who might not typically access the arts or consider opera to be for them. We typically expose over 15,000 people each year to opera through ENO Baylis.
Our schools programme supports learning across multiple disciplines, broadening cultural horizons and revealing career pathways. In 2016/17 we exposed 3,833 pupils to opera and engaged them in a variety of creative activities from music to design and critical writing, with year-long partnerships with four secondary schools in Brent, Camden, Lambeth and Westminster.
ENO's youth programme nurtures creativity and talent in young people aged 13-18 who are interested in music, drama and design, with progression routes for individuals who are committed to developing their skills further. 2,295 young people took part in our youth programme in 2016/17, creating new work in response to Jenůfa, Lulu and The Winter's Tale. We invite students to learn about our working processes and use opera as a stimulus for their own research practice, collaborating on course modules and placements.
Our adult programme offers lifelong learning opportunities and supports social inclusion by bringing people together from all walks of life to take part in creative projects and regular singing activity. In 2016/17 our intergenerational projects Millions of Years, Being a Don and Siren Song involved more than 300 people. Our partnership with Streetwise Opera is an integral part of our community programme and our ENO Community Choir brings 120 people together each term to experience the joy of singing together.
Our Baylis in the Balcony programme offers free tickets to dress rehearsals for every production in the season. Over 3,000 children, vulnerable adults and members of community groups have attended ENO dress rehearsals free of charge in the 2016/17 season.
Comments