The Royal Opera House Announces its 2017/18 Season
07/04/2017
Season 2017/18 at the Royal Opera House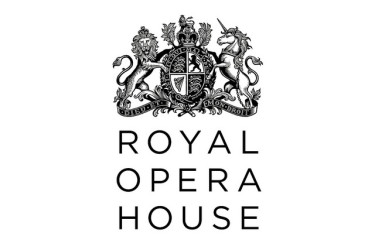 The Royal Opera House's annual announcement of its coming season brought presentations from all the Garden's big guns. This was the first time a presentation had been given by Oliver Mears, the new Director of Opera (although given the long planning involved in these things, he was reticent to give a date at which his own stamp will be evident). Chief Executive Alex Beard was there, as was Sir Antonio Pappano, Deborah MacMillan (widow of Kenneth MacMillan), Kevin O'Hare (Director of The Royal Ballet) and Sarah Crabtree (senior producer).
The 2017/18 season is an exciting one, ranging from the world premiere of George Benjamin's Lessons in Love and Violence (on the back of the success of Written on Skin and again with Martin Crimp as writer and Katie Mitchell as director; May 2018) through new productions of Lohengrin and Semiramide – and Carmen and Bohème – to the exciting announcement of a staging of Janáček's From the House of the Dead.
The season opens with that new Bohème, Pappano in the driving seat and Richard Jones directing. The cast includes Nicole Car as Mimì and Michael Fabiano as Rodolfo (September/October 2017; and in June 2018 with Nicola Luisotti conducting and Matthew Polenzani as Rodolfo). Pappano also conducts Rossini's Semiramide. That's an exciting prospect given the success of the Proms performance in the not too distant past: here it will be directed by David Alden and with such powerhouse names as Joyce DiDonato and Ildebrando D'Arcangelo. (November/December 2017). Pappano also leads Verdi's Macbeth in March/April 2018. The director will be Phyllida Lloyd and, if she shows, Lady Macbeth will be taken by Anna Netrebko. This superstar's propensity for cancelling was tackled in the questions from the assembled press following her recent cancellation in Norma here at the Garden; her voice is "in transition" apparently. D'Arcangelo also stars (Banquo) with the man himself being sung by Željko Lučić. More Pappano still: Shostakovich's Lady Macbeth of Mtsensk, directed by Richard Jones and starring Eva-Maria Westbroek as Katerina Ismailova. John Tomlinson appears as Boris Ismailov.
Perhaps the Verdi Les vêpres siciliennes was glossed over a little in the exposition, especially given that it is conducted by the massively experienced man-of-the-pit, Maurizio Benini. The cast includes Malin Byström, Bryan Hymel and Michael Volle; the director is Stefan Herheim (October/November 2017).
It is that From the House of the Dead (March 2018) that has my pulse racing. The cast includes Willard W. White; the conductor is Teodor Currentzis and the director is Krysztof Warikoeski. Even more exciting is that this inaugurates a six-year Janáček cycle.
The new Carmen (February/March 2018), excitingly, is conducted by Jakub Hrůša in a fresh, "highly physical" production by Barrie Kosky. The cast includes Anna Goryachova and Kostas Smorginas (Escamilio) with Francesco Meli and Andrea Carè sharing the role of Don José. Complementing this is the work of the Jette Parker Young Artists Programme at Wilton Music Hall, with La Tragédie de Carmen (Southbank Sinfonia, November 2017).
A new Lohengrin will satisfy Wagnerians to an extent. It will be conducted by Andris Nelsons with Klaus Florian Vogt as Lohengrin, Kristine Opolais as Elsa and Christine Goeke as Ortrud. Producer David Alden returns after a break. But wait … on the horizon (September and November 2018) comes a Ring cycle conducted by Pappano. The cast includes Nina Stemme, Emily Magee and Ain Anger. Full details to be announced, one assumes.
And there's to be a world premiere of some Donizetti. A mere 178 years after it was completed, Mark Elder gives the first performance, in a concert rendition, of L'Ange de Nisida with Joyce El-Khoury as Sylvia and David Junghoon Kim as Leone de Casaldi. (July 2018.)
Old friends are here as well: the McVicar Zauberflöte (September/October 2017, cast including Roderick Williams as Papageno); a more recent friend in the revival of Katie Mitchell's Donizetti Lucia (Lisette Oropesa as Lucia, October/November 2017). There will be Cav and Pag conducted by Daniel Oren with the exciting announcement that Santuzza will be taken in December by Elina Garanča. Nedda in Pag will be Carmen Giannattasio, with Simon Keenlyside as Tonio. Another McVicar production, Rigoletto, straddles the turn of the year with Hvorostovsky in the title role. Gilda will be shared between Sofia Fomina and Lucy Crowe; more McVicar still with Salome (Swedish soprano Malin Byström in the title role, January 2018).
That perennial success, Jonathan Kent's Tosca, returns in January/February 2018 with quite a trio of high-flyers: Adrienne Pieczonka, Angela Gheorghiu and Martina Serafin in the title role. The Cavaradossis are Joseph Calleja, Riccardo Massi and Massimo Giordano; intriguingly, Gerald Finley will be Scarpia.   Another crowd-puller is Don Giovanni, here conducted by Minkowski, directed by Kasper Holten and with Mariusz Kwiecień as the Don. Nocola Luisotti conducts Falstaff directed by Robert Carsen with Bryn Terfel as Sir John, Anna Prohaska as Nannetta, Ana María Martínez as Alice and Simon Keenlyside as Ford.
Off-ROH activities seem very healthy, with the another world premiere: Mark-Anthony Turnage's Coraline (Barbican Theatre, libretto after Neil Gaiman conducted by Sian Edwards). Il ritorno d'Ulysse in patria is at the Roundhouse (January 2018). Another world premiere features a new work, Mamzer Bastard, by Na'ama Zisser, Guildhall School of Music & Drama/Royal Opera Doctoral Composer in Residence. At Printworks, London there is the world premiere of a new work by Tansy Davies and Nick Drake (June 2018). While Tansy Davies' work may as yet have no name, Philip Venables' work, while it has a name (4.48 Psychosis), currently has no home. Though this will not be a world premiere – it was done in Hammersmith in May 2016 – the presence of Sound Intermedia, who recently worked on the RFH film showing of Under the Skin, implies something special afoot.
Kevin O'Hare announced the Royal Ballet's plans. There are five world premieres: Swan Lake (Petipa/Ivanov with additional choreography by Artist in Residence Liam Scarlett); a one-act ballet by Twyla Tharp (The Illustrated Farewell, set to Haydn's Symphony No. 45, "Farewell"); a one-act ballet by Arthur Pita to a commissioned score by Frank Moon (on Dorothy Scarborough's novel and silent film The Wind); a one-act ballet by Wayne McGregor (designs by noted ceramist Edmund de Waal); and a one-acter by Christopher Wheeldon, The Winter's Tale, with designs by fashion designer Erdem Moralioglu.
A celebration of Kenneth MacMillan on the 25th anniversary of his death finds five ballet companies coming together on the Royal Opera stage for the first time (Royal Balled, Birmingham Royal Ballet, English National Ballet, Northern Ballet and Scottish Ballet). MacMillan's Sea of Troubles will be staged (inspired by Hamlet) alongside Jeux and a revival of Manon. The Leonard Bernstein Centenary will be celebrated via a triple-bill of one-act ballets by all three Royal Ballet associated choreographers while a triple bill Obsidian Tear/Marguerite and Armand/Elite Syncopations has music by Esa-Pekka Salonen in Obsidian Tear.
Revivals and repertory includes Hofesh Shechter's Untouchable, Wheeldon's Alice's Adventures in Wonderland, Ashton's Sylvia and Peter Wright's Nutcracker and Giselle. In addition, in September The Royal Ballet celebrates Hull's contribution to ballet with a day of Swan Lake-inspired activities.
The Royal Opera remains a beacon of light, presenting a season with a brilliant mix of the new, the very new (the world premieres) and the well-loved.
Colin Clarke
Comments