United Kingdom Brahms, Wagner, Berg and Strauss: Karita Mattila (soprano), Ville Matvejeff (piano). Wigmore Hall, London. 6.5.2017. (JPr)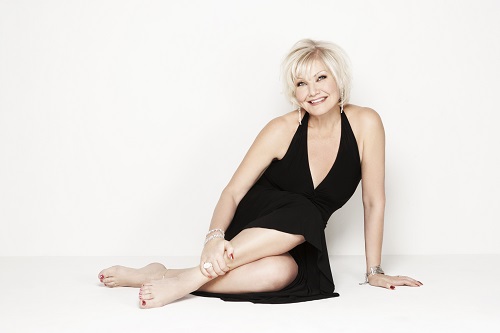 Brahms – Zigeunerlieder Op.103
Wagner – Wesendonck Lieder
Berg – Vier Lieder Op.2
Richard Strauss – 'Der Stern' Op.69 No.1; 'Wiegenlied' Op.41 No.1; 'Meinem Kinde' Op.37 No.3; 'Ach Lieb, ich muß nun scheiden' Op.21; 'Wie sollten wir geheim sie halten' Op.19 No.4; 'Allerseelen' Op.10 No.8; 'Cäcilie' Op.27 No.2
Karita Mattila is undoubtedly a 'compelling presence' in opera – whether staged or in concert – as witnessed by her recent appearances in London as Emilia Marty (review here) or Sieglinde (review here). I have also seen her in partnership with pianist Ville Matvejeff give a 'truly memorable evening' on a previous visit to the Wigmore Hall in 2013 (review here) performing Poulenc, Debussy, Duparc, Sallinen and Marx. This time they brought an intriguing selection of songs by Brahms, Wagner, Berg and Strauss and it was another fascinating – if slightly uneven – recital, but it undoubtedly had more hits than misses.
Karita Mattila's surprisingly contralto-inflected dramatic soprano voice was perhaps not warmed-up enough to start with Brahms' Zigeunerlieder (Gypsy songs). They reflected the composer's fascination with Hungarian gypsy music. He originally composed eleven of them for a vocal quartet and subsequently eight were arranged in 1889 for solo voice. The songs – which Brahms considered as 'excessively cheerful' – are all about the familiar themes of love, longing, joy and heartache. The musical accompaniment is suffused with csárdás and you can also hear the crackling fire of the gypsy encampment. Here – and for the rest of the recital – Mattila revealed she was not content simply to stand next to the piano and just sing the words. Her animated face, body movement, restless hands and feet revealed that her very soul was connected to what she was singing. This actually made you watch her, and this is unusual for many similar recitals at the Wigmore Hall and elsewhere. Each song was an intriguing musical vignette, but it was clear that on this occasion her best moments would be in the quieter, more reflective, ones, such as, 'Wißt ihr, wenn mein Kindchen am allerschönsten ist?' (Do you know when my little girl is at her loveliest?'), whilst the more darkly dramatic ones – typified by 'Brauner Bursche führt zum Tanze' (A swarthy lad leads to the dance) – revealed that the venue was just a size too small for her impassioned voice at full volume.
Mattila has long been an accomplished Wagnerian and the Wesendonck Lieder were the highlight of this recital for me. They were composed in 1857 as Wagner was in the middle of Siegfried and soon after would be inspired to create Tristan und Isolde. He set to music five poems by Mathilde Wesendonck who he was infatuated with at the time. Two of them were described by the composer as 'studies' for the subsequent opera and inhabit much the same harmonic world. During her career something has kept Mattila away from Isolde a role she seems to have been born to sing. It is possibly too late now, but the rising lines of a radiant 'Im Treibhaus' (In the greenhouse) hinted at what we might have missed. Perhaps she brought almost too much passion to 'Stehe still!' (Stand still!) and 'Schmerzen' (Agonies). Showing how she was excelling in the slower songs, Mattila ended the cycle with a beautifully nuanced, euphoric and deeply romantic 'Träume' (Dreams). Here Ville Matvejeff came into his own, his phrasing breathed with her and his postludes were very atmospheric and beautifully etched.
For several years from 1904 Berg studied composition with Schoenberg and the latter's influence on the Vier Lieder is clear for all to hear. They are an acquired taste and not entirely songs I would wish to hear too often. The gentlest of them, 'Schlafen, Schlafen' (Sleep, sleep), was beautifully controlled, but the final three demand a Lulu-like neurotic style of vocal declamation which is neither speech nor song. The vibrancy of Mattila's occasionally strident voice for these sleep-inspired twentieth-century songs was not best suited to the intimate surroundings, but there was no doubting her stunning virtuosity. Once again, Matvejeff proved himself the ideal accompanist and the nightingale in the first stanza of 'Warme die Lüfte' (Warm the breezes) was clear for all to hear.
The pianist was equally assured throughout the subsequent seven Richard Strauss songs which brought the recital to a conclusion. These came from different periods in the composer's life and Mattila began with 'Der Stern' (The star) which – like some of the others – was perhaps a touch more dramatic than it needed to have been. There was more restraint for the very-familiar 'Wiegenlied' (Cradle song) and later for the equally reflective, though less ecstatic, 'Allerseelen' (All Souls' Day). 'Meinem Kinde' (To my child), 'Ach Lieb, ich muß nun scheiden' (Ah, my love, I must leave you know) and 'Wie sollten wir geheim sie halten' (How could we keep it secret?) could have done with a little more serenity, but they were given genuine heart on her sleeve performances. An exultant 'Cäcilie' (Cecily) – the seemingly traditional end to an eclectic set of Strauss songs – concluded this excellent recital from Mattila and Matvejeff. Both seemed emotionally drained and so too, I suspect, were most of the audience.
Mattila's encores were Friedrich Hollaender's 1929 cabaret song 'Eine kleine Sehnsucht' (A little longing) which was delightfully introduced and playfully sung, a Finnish song – which Mattila said was about hope and the end to winter in her homeland – 'Kun päivä paistaa' (When the sun shines) and a typically heartfelt rendition of Strauss's  'Zueignung'.
Jim Pritchard
For more about events at the Wigmore Hall https://wigmore-hall.org.uk/.