Ex Cathedra Unveils an Exciting Season of Choral Music in Birmingham and Beyond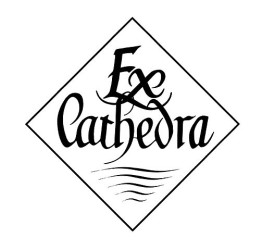 The Birmingham-based Ex Cathedra is a leading UK choir and Early Music ensemble.  It is a unique musical resource, comprising a specialist chamber choir, vocal Consort, period-instrument orchestra and a thriving education programme. Ex Cathedra was founded in 1969 by Jeffrey Skidmore OBE so the ensemble is fast approaching its 50th anniversary. Details of their 2017/18 season have just been announced.  
The season opens on Saturday 14 October at Symphony Hall, where artistic director Jeffrey Skidmore will conduct Ex Cathedra and the City of Birmingham Symphony Orchestra in a performance of Bach's Magnificat and the Orchestral Suite No.3 alongside two of Bach's most famous cantatas, Christ lag in Todesbanden and Ein feste Burg. The latter, based on Martin Luther's hymn tune, helps mark the 500th anniversary of the Protestant Reformation.
In a second collaboration with the CBSO, Ex Cathedra welcomes back two of its 'alumni', Carolyn Sampson and Elizabeth Cragg, to headline Mozart's Women This will be a unique programme of music written for the sopranos who inspired Mozart, not least the three Weber sisters – he married one of them and wrote fiendishly stratospheric music such as the Queen of the Night aria for the other two! (4 February 2018, Symphony Hall.)
The group also welcomes Toby Spence and James Rutherford alongside its fine cast of young professional singers for a Good Friday Bach St Matthew Passion at Symphony Hall, a concert which demonstrates Ex Cathedra's long running commitment to developing the UK's finest young professional singers. (30 March 2018, Symphony Hall.)
Leading up to Holy Week, Ex Cathedra's Consort of 10 of the UK's finest professional singers will perform Harmonic Spiritual Theatre, a Lenten programme of early oratorios featuring Carissimi's Jephte and, reprising Ex Cathedra's expertise in the French Baroque, Charpentier's Le reniement de St Pierre. This concert will be performed at Birmingham Cathedral and as part of the Holy Week Festival at St John's Smith Square, London.
No Ex Cathedra season would be complete without its Christmas Music by Candlelight and Summer Music by Candlelight concerts, which promise to be as popular and atmospheric as ever.
Concerts take place in a range of historic venues across Birmingham – where Ex Cathedra is a resident ensemble at Town Hall Symphony Hall – Hereford, Leicester, London and Wolverhampton, and in unusual spaces as part of the forthcoming Birmingham Weekender
Full details of Ex Cathedra's concerts can be found at www.excathedra.co.uk.