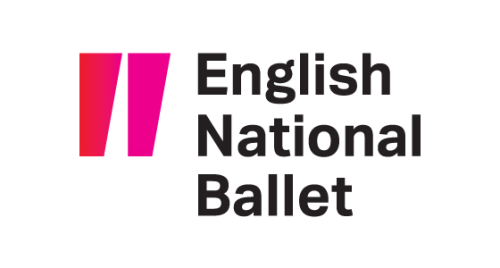 English National Ballet – Emerging Dancer LIVE
Thursday 25 May 2017 – from 7.25pm – www.ballet.org.uk/emerging-dancer
On Thursday 25 May 2017, English National Ballet's Emerging Dancer competition will be live streamed from Sadler's Wells via Facebook.
As well as being able to watch the full programme of performances, audiences will also get further insight into the competition, with interviews from some of the artists involved. Emerging Dancer LIVE follows the success of last year's live stream which achieved over 10,000 views worldwide.Now in its eighth year, this annual event allows English National Ballet to recognise the excellence of its artists. Selected by their peers, six of the company's most promising dancers perform in front of an eminent panel of expert judges, before one receives the 2017 Emerging Dancer Award. World-renowned director and choreographer and former judge on BBC's Strictly Come Dancing, Arlene Phillips OBE, will host the event.
Also revealed on the night will be the recipients of the People's Choice Award as selected by members of the public, and the Corps de Ballet Award, acknowledging the work on and off-stage of a member of the Corps de Ballet. The inaugural Corps de Ballet Award was presented last year to Artist of the Company, Jennie Harrington, recognising her exceptional commitment over the previous season.
Joining Tamara Rojo CBE, Artistic Director of English National Ballet, on the judging panel this year are former Royal Ballet Principal dancer and teacher Laura Connor; former English National Ballet Lead Principal dancer Dmitri Gruzdyev; former Royal Ballet Senior Principal dancer, teacher and choreographer Marguerite Porter MBE; Alfreda Thorogood, former Royal Ballet principal dancer, teacher and Guest Repetiteur for English National Ballet; and Graham Watts OBE, writer and chairman of the Dance Section of the Critics' Circle and of the National Dance Awards.
The finalists will first perform a pas de deux, followed by a solo. This year will see Isabelle Brouwers and Emilio Pavan present the grand pas from Paquita, Madison Keesler and Guilherme Menezes will dance a pas de deux from Bournonville's La Sylphide and Rina Kanehara and Aitor Arrieta perform the Esmeralda pas de deux.
Isabelle Brouwers will then dance a solo from a Drift by renowned choreographer and Artistic Director of Royal Ballet Flanders, Sidi Larbi Cherkaoui. The piece is extracted from a short trio first choreographed for LA Dance Project. Madison Keesler performs We Move Lightly by Myles Thatcher, dancer and choreographer with San Francisco Ballet; and Rina Kanehara will dance Raimondo Rebeck's Blind Dreams set to music from Philip Glass's soundtrack from the film The Hours.
Guilherme Menezes performs a new work, Flight Mode, from Danish choreographer Sebastian Kloborg whilst Emilio Pavan dances Proprioception, a new piece by choreographer Kirill Burlov set to Depeche Mode's Heaven. Aitor Arrieta performs SelF, new choreography by Aleix Mañe set to three pieces; Flat of Angles, pt4 read by Benedict Cumberbatch, Hospital by Max Richter and Palladio by Karl Jenkins.
This year's finalists have been mentored by their peers in the Company. Pedro Lapetra has mentored Rina Kanehara and Aitor Arrieta as they rehearse Esmeralda whilst Senri Kou and Daniel Kraus have worked on Paquita with Isabelle Brouwers and Emilio Pavan. Alongside Barry Drummond, Kou has also helped Madison Keesler and Guilherme Menezes prepare for La Sylphide.
Last year's winner of both the Emerging Dancer Award and the People's Choice Award, Cesar Corrales, will perform a pas de deux from Don Quixote with Katja Khaniukova.
The Emerging Dancer competition is generously supported by Sue and Graeme Sloan.