China Jeths, Lalo, Tchaikovsky: Ray Chen (violin), Rotterdam Philharmonic Orchestra / David Afkham (conductor), Shanghai Oriental Art Center, Shanghai 6.6.2017. (RP)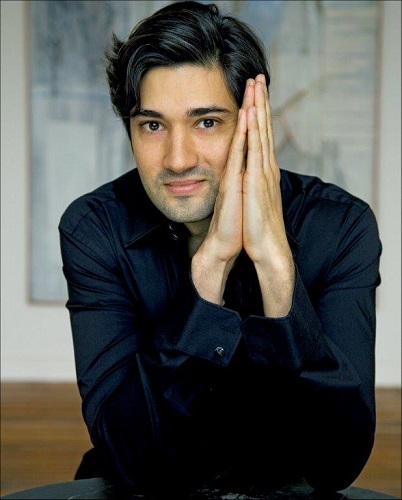 Jeths – Suite, Hôtel de Pékin (Chinese premiere)
Lalo – Symphonie espagnole in D minor Op.21
Tchaikovsky – Symphony No.5 in E minor Op.64
Shanghai is the second stop for the Rotterdam Philharmonic Orchestra on its 2017 Asian tour. Having already performed in Seoul, the RPO will continue on to Beijing, participating in concerts to commemorate the 10th anniversary of the National Center of the Performing Arts before ending the tour in Jakarta. Rising German conductor David Afkham is on board for the first leg of the tour, with the dynamic violinist Ray Chen as the soloist. The venerable orchestra, founded in 1918, has star power to burn on the podium at home, where Yannick Nézet-Séguin serves as its chief conductor, and it is clearly not reluctant to follow suit on the road.
The concert opened with a bang, as the opening chord of Willem Jeths' Suite 'Hôtel de Pékin' sliced through the silence. Commissioned specifically for the tour, the music is drawn from Jeths' 2008 opera Hôtel de Pékin, in which the dying Empress Cixi, who effectively ruled China from 1861 until her death in 1908, reflects upon the events of her life. The music is ominous and intense, propelled by driving rhythms. A few atmospheric, lyrical moments pass by, including a snippet of God Save the Queen that came as a bit of a surprise, but overall the mood was dark and foreboding.
Lalo's Symphonie espagnole begins in much the same vein; however, the clouds soon parted. Handsome, with gleaming, darting eyes, Ray Chen – born in Taiwan, raised in Australia and schooled in America – was a winning Spanish gypsy violinist. His playing is light, bright and brilliant, perfectly suited for Lalo's soaring, spinning melodies and rapid pizzicatos. The Intermezzo, the third of the work's five movements, which contains both virtuosic passages for the violin and Lalo's most colorful orchestrations, was wonderful, eliciting a brief burst of applause that took all by surprise. For encores, Chen turned to the masters – Paganini and Ysaÿe.
Afkham returned to stage to conduct the Tchaikovsky sans baton and score. It was if he were unleashed, and thus the RPO was too. The orchestra's sound was suddenly more spacious, and its playing in turn took on an expansive breadth. The second movement's extended horn solo was superbly played by Martin van de Merwe, the leader of the RPO's impressive horn section. Attentive to the score's hidden subtleties, Afkham flashed quick smiles in response to the orchestra's responsiveness. Rather than a boisterous romp to the finish line, the Finale was a measured progression of ever-increasing intensity, culminating in triumph.
Hardly able to ignore the audience's rapturous response to the Tchaikovsky, Afkham indulged them with an encore, the Polonaise from Eugene Onegin. In some ways, I wish he hadn't, but who am I to complain.
Rick Perdian