United Kingdom 13 Vices: Red Note Ensemble/Brian Irvine (conductor), Jennifer Walshe (sung/spoken text), Blue Room, Royal Festival Hall, London, 9.7.2017. (CS)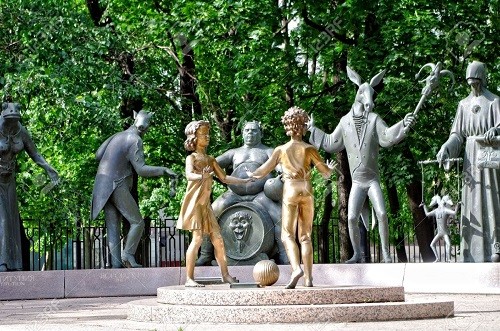 I'm still not sure how best to describe Brian Irvine and Jennifer Walshe's 13 Vices – even after two hearings.  Performed as part of PRS Foundation's New Music Biennial at the Southbank Centre – billed as 20 'bite-sized' pieces of new music across two festival weekends in first Hull, then London – 13 Vices defies definition: theatre, poetry, contemporary music, jazz, improvisation – or perhaps just 'performance'?  As I left the 'Blue Room' in the Southbank Centre basement never had the title of Alex Ross's cultural history of twentieth-century classical music, The Rest is Noise, seemed so apposite … though after the vibrancy and volume of the performance just experienced, Hamlet's last words might have been more soothing.
But, 'soothing' is certainly not what 13 Vices sets out to be.  Provocative, funny, stirring and disturbing, maybe.  Do Irvine and Walshe have a 'serious' socio-political message that they want to communicate or is the work wryly tongue-in-cheek?  I can't say … and I have to begin by confessing that I don't think I am the ideal audience member for this dynamic collaborative creation.  Perhaps overly 'analytical' at times, I tend to 'think' about music, as well as 'feel' it – as a listener and performer alike; I like to make connections – between parts of the whole, between words and music.  13 Vices is unpredictable, volatile, visceral and undoubtedly exciting.  It left me somewhat baffled and bewildered – though that may be the point.
The work was first performed in 2015 and was inspired by a group of bronze sculptures by Russian artist Mihail Chemiakin that Irvine encountered in Moscow in 2006.  In an interview with Culture NI, Irvine explained: 'They're a collection of slightly grotesque figures, each representing a particular adult vice that is damaging to children … I thought it would be interesting to compose something based loosely around the idea.'
The vices that Chemiakin's figures represent include alcoholism, prostitution, drug abuse, sadism,  ignorance, war propaganda, child labour and poverty. 'Some of them are quite interesting,' commented Irvine. 'One of them is called For Those without Memory, one is called Irresponsible Science and another is called Indifference.'
An interview with the creators punctuated the two 20-minute performances of 13 Vices given at the Southbank.  One question posed by the eloquent host was 'what is a contemporary vice', as opposed to a 'traditional' [Seven Deadly Sins?] one?  I'm not sure that we got a straight answer, and I struggled to identify in the text the modern-day immoralities supposedly brought into the spotlight by 13 Vices – although I did catch 'climate change' and, in one of the work's humorous twists, audience chuckles were prompted by Walshe's recitation of beauty product brand-names – a sort of litany to the gods of 'Olay' and 'Nivea'.
13 Vices comprises music which has been composed alongside improvised music, both of which are juxtaposed with spoken and sung word.  The three string players, including founding member of Red Note Ensemble, cellist Robert Irvine and its leader violinist Jackie Shave, created sound-worlds which veered from eerie to explosive: fragile harmonics were brutally superseded by frenetic glissandi and tremolando.  They played with utter commitment, assurance and ingenuity, though – despite the amplification –  they were frequently drowned by the flamboyant, sometimes ear-splitting improvisations of saxophonist Paul Dunamall and bassist Paul Rogers – both frequent collaborators with Irvine.  Rogers' creative vocabulary, ranging from percussive pizzicato outbursts to softly rippling waves across all seven strings of his bass, was as astonishing as his agility.  Every motif seemed to be alternately elaborated with infinite inventiveness and then deconstructed until only the core remained.
The 'whole' was, somehow, remarkably, held together by Irvine.  Episodes in a vigorously articulated 4-beats-in-a-bar – all elbows and shoulders – were interspersed with moments of what might be described as 'pictorial and visceral direction': butterfly flutterings on the palm of his hand, a jutting finger held high, sweeping circles, crouching low.  Occasionally a square card was raised aloft: a cue or temporal guide?  We were offered a demonstration of how this oxymoronic controlled unpredictability 'worked' during the interview-break, when the three string players showed how wonderfully responsive they were to Irvine's seemingly spontaneous gestures, and to each other.
The performance was certainly exciting and I'm sure that many in the low-ceiled, dark room found it hypnotically involving – literally so for one audience member who, when invited to take over from Irvine, 'conducted' with invention and grace, producing well-synchronised and expressive results that testified to the players' awareness and sensitivity.
I found the 'randomness' of 13 Vices problematic, however; not in terms of the improvisatory nature of the work, but most pointedly because of the apparent lack of relationship between text and music.  During the second performance I thought, tentatively, that I could recognise a musical 'framework', despite the aleatoric variation of both music and text – Walshe selects from a pile of assorted texts, adopting different personae.  But, I couldn't connect musical and verbal expression.  As Randall karate-chopped his multi-stringed bass or dragged his bow across the nerve-strings of the peg-box was he responding to the words or indulging in electrifying self-expression?  Did it matter?  In any case, much of the time we did not have 'words' at all, as Walshe's stuttered, ululated, clicked and clacked, lamented, or leapt from high to low with disorientating frequency in a quasi-Sprechstimme parody.  And, frequently what text there was, was obscured by the sheer feverish intensity which Irvine conjured from the ensemble.
As I say, I'm probably not the best person to review or judge 13 Vices.  I found it intriguing but ultimately elusive and not particularly rewarding.  No doubt I need to learn to 'go with the flow' …
Curious readers can judge for themselves, as all the works performed at the New Music Biennial will be broadcast on BBC Radio 3: 13 Vices can be heard on 15th July, and is available for download from NMC Recordings.
Claire Seymour