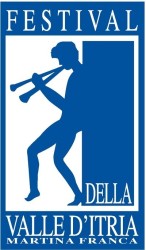 Italy Festival della Valle d'Itria [1] – Piccinni, Le Donne Vendicate: Soloists of the Accademia del Belcanto Rodolfo Celletti and of the Accademia del Maggio Musicale Fiorentino, Orchestra ICO della Magna Grecia, Giorgio d'Alonzo (harpsicord) / Ferdinando Sulla (conductor), Masseria Palesi, Festival della Valle d'Itria, Martina Franca, Puglia, 28.7.2017. (VV)
Cast:
Count Bellezza – Manuel Amati
Ferramonte – Carlo Sgura
Aurelia – Barbara Massaro
Lindora – Chiara Iaia
Actor – Marco Fragnelli
Extras – Roberta Carbotti, Eleonora Gentile, Roberta Loparco, Tania Vinci
Production:
Director – Giorgio Sangati
Sets –  Alberto Nonnato
Costumes – Gianluca Sbicca/Piccolo Teatro di Milano
Lighting designer – Giuseppe Calabrò
Stage maestro – Simona Fasano
The Festival della Valle d'Itria in Puglia (Italy), is now in its forty-third year.  This summer its offer includes Le Donne Vendicate by Niccoló Piccinni (Bari 1728 – Paris 1800).  Unlike the festival's main productions, it's performed and directed by a younger team, a collaboration between the festival, the Piccolo Teatro di Milano, the Accademia del Maggio Musicale Fiorentino and the Accademia del Belcanto Rodolfo Celletti.  Giorgio Sangati, the director, comes from the Piccolo.  Bringing to the stage a work of historical interest, and doing so whilst showcasing young talent (similarly to, say, the Jette Parker Young Artists' Oreste last Autumn in London) is a doubly brave decision.  It pays off: the audience is treated to exciting discoveries.
Opportunities to see Piccinni performed today are scarce.  And yet Le Donne Vendicate, an intermezzo premièred in 1763 in Rome, in its time was performed in Paris, Vienna, Dresden, London (1769). Verdi, writing in 1887 to Boito, included Piccinni among the 'fathers' of opera, referring to him as 'author of the first true opera buffa, Cecchina.'  Ascribing such primacy to Piccinni was incorrect – he certainly was, however, of that generation of composers which contributed to the development of comic opera, various traditions and innovations having flowed into it.  Though not a native of Naples, Piccinni was formed by its musical and more broadly cultural environment (he attended one of its famous conservatoires from the age of fourteen), before moving to France in 1776; he lived there until his death, with the exception of a period back in Naples shortly after the French Revolution.  In Paris he was at the centre of the so-called 'pamphlet war' between himself and Gluck, which pitted the latter's more austere style against the alleged excesses of italianate opera, though the supposed 'war' was only partly real, the chief characteristic of Piccinni's music being its melodiousness.
So, seeing a Piccinni opera today means catching a rare glimpse of a moment in musical and in more broadly cultural history. The composer reflected and contributed to the culture of his era.  In his opera buffa output (he also wrote tragédies lyriques and sacred works) we see the confluence and synthesis of different currents: the Commedia dell'Arte tradition of archetypal stock-characters; the realism of Neapolitan commedeja pe' mmuseca; the Enlightenment discourse which for a time permeated Neapolitan intellectual and artistic circles; the 'bourgeois' theatre of his contemporary Goldoni (1707-1793), a significant influence on Italian comedy and comic opera.  The libretto of Le Donne Vendicate was originally written by the great playwright for Carlo Cocchi in 1751, and later altered and abridged for Piccinni, probably by Petrosellini.  In Goldoni, morality is not to be found in acquiescence in long-established hierarchies or mores, but in mutual respect between human beings.  The setting of his texts to music requires a depth we can see Piccinni and his contemporaries experimenting with, and which with Mozart will leap to new levels of psychological and musical complexity; in the process, Mozart will absorb and go beyond the lessons of both Gluckians and Piccinnistes.
That context is crucial to understanding how Le Donne Vendicate, an intermezzo about an attempt to overcome strict gender roles, could come about in 1763.  Giorgio Sangati, the director of this 2017 production, has shifted the action to the era of the suffragettes, when the push for women's rights became political; he has also harnessed the opportunities the text offers to raise the question of how 'masculine' and 'feminine' are defined.  In his programme notes, he cites the historical discontinuities which make the Enlightenment's openness to questioning and experimentation 'speak' to us in our own era.  We watch Aurelia, a woman with intellectual ambitions, wielding a sword she has wrenched from the boastful and cowardly Ferramonte, who had vowed to avenge women's honour against the misogynistic Count Bellezza.  The latter is a libertine in love with his own image: he makes his entrance singing 'I'm handsome, I know, like poor Narcissus,' never ceasing to admire himself in a mirror and to powder his face.  Aurelia and the other women who have coalesced against the Count win a moral victory – but that is not the end, which at best is bittersweet: the world around them will allow no more than that.  The 'story behind the story' is no less interesting: Goldoni wrote Le Donne Vendicate as a retraction, after his La Mascherata earlier that year had earned him the fame of 'enemy of women'.
The libretto locates the action in the garden of Ferramonte's villa.  So the backdrop to the current production could not be more apt: this performance was staged not in Martina Franca's Ducal Palace (the festival's main venue), but in the courtyard of Masseria Palesi, a grand eighteenth-century manor house outside town.  Its potential has been shrewdly exploited by Alberto Nonnato, with minimal additional sets and props, the classical symmetries and décor of the house's internal spaces being revealed by clever lighting and openings.
The tenor Manuel Amati endows Count Bellezza with a silvery tone ideal for the role.  The score is comfortably within his vocal range, which enables him to handle superbly the demands of the acting, including a challenging dance with Ferramonte's valet (the ingenious Marco Fragnelli, who mimes this and other silent roles and who occasionally breaks the fourth wall to underscore the themes' continuing relevance).  The baritone Carlo Sgura as Ferramonte tackles ably the demands of this buffo part (a 'relative' of Commedia dell'Arte's Capitano) which he sings and plays with relish, highlighting the comic elements not only of his role but also of others'.  Barbara Massaro is a feisty Aurelia, torn between high-minded rigidity and sentimentality, learned and at the same time innocent.  She makes the volte-face of the ending (which on paper can strike us as abrupt) seem believable and inevitable, human brittleness never trailing far behind inflexibility.  Very occasional inaccuracies were more than compensated by the power and warmth of tone and by the touching interpretation of this young singer.  Chiara Iaia is the coquettish, faux-innocent Lindora, Aurelia's ally and resourceful rival.  Her tone is suitably light, her sorties into high-notes territory precise; there is exciting potential here for developing further resonance and control at the top of the upper register.  Ferdinando Sulla conducts the orchestra with ease, revealing the beauty of Piccinni's melodic lines and of his orchestration's ethereal harmonies, and supporting the singers with noteworthy sensitivity.
Valeria Vescina