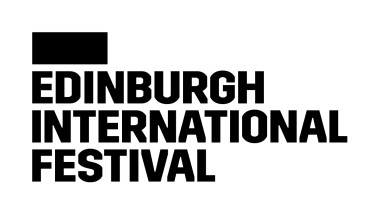 United Kingdom Edinburgh International Festival 2017 [2] – Wagner, Die Walküre (in concert): Royal Scottish National Orchestra, Sir Andrew Davis (conductor), Usher Hall, 6.8.2017. (SRT)
Cast:
Christine Goerke – Brünnhilde
Amber Wagner – Sieglinde
Karen Cargill – Fricka
Simon O'Neill – Siegmund
Bryn Terfel – Wotan
Matthew Rose – Hunding
Any good performance of Die Walküre will leave you moved. This one left me reeling. Even though this was "only" a concert performance, it was the most truthful, heartfelt telling of Wagner's most emotive story that I can remember seeing in years; one of those rare festival evenings where there was a little magic in the air.
It's hard to know where to start thinking about it, so let's begin with the least known quantity: the orchestra. The RSNO have done concert opera in the past, but nobody would claim it's a big part of their regular life. So, while it's far from their meat-and-potatoes, it's to their credit that they took to Wagner's multifaceted score so well. All the elements that impress me to regularly during their week-to-week season were there – the warm strings, the glowing wind choir, the richly resonant brass – but put to the service of Wagner's drama they rose to the challenge thrillingly. Liberated from the opera house pit, you hear colours that you seldom notice otherwise, and lots of moments hit home, such as the delicate shudders of the storm scene, the roof-raising prelude to Act II, and the ability to make Wagner tubas sound beautiful rather than silly. The main revelation for me, however, came from the cellos and basses, as I'd never really appreciated how much of the emotional weight rests with them at some of the key turning points: it's they who first intone the love theme in Act I, who growl underneath Wotan's frustration in Act II, who offset the angry father against his grieving daughter in Act III; and I loved the way they swelled into their role with surging emotion, playing their part in the drama every bit as much as the singers. True: the orchestral ensemble was a little ragged during the first twenty minutes of Act !, but by the end they sounded as though this music fitted them like a glove, right down to the six (!) harps, with not a finger out of place in the twinkles of the Magic Fire.
Presiding over all this was Andrew Davis, whose decades of experience in the pit came out in a reading that was carefully controlled but allowed to breathe naturally. The great orgasmic journey of the first act was allowed to unfold with just the right amount of tension left in the bag, and if his pacing of the second act was a little episodic then he was able to focus the emotion of each scene like a laser. The third act moved from a rousing Ride, with a bonny bunch of Valkyries, through the devastation of Brünnhilde's exile to the hope of the redemption that would come in the future hero.
The star cast of singers had more expectations riding on them, and they fulfilled them all. Simon O'Neill sounded better than I've heard him in years, curbing the abrasiveness that can tarnish his performances and singing with ringing electricity. This was an unashamedly heroic interpretation of Siegmund, and that suited O'Neill's voice very well. His cries of 'Wälse!' seemed to go on for ever, yet his 'Winterstürme' was beautifully tender. Even finer, however, was Amber Wagner, whose huge soprano was gorgeously rich and hall-fillingly opulent. She climaxed sensationally at the end of her Act I narration, but knew to keep some in reserved for a crowning 'O hehrstes Wunder'. Matthew Rose boomed successfully as Hunding, but he should have learnt his part: he's the character with the least to sing, and he looked ridiculous as the only principal walking around the stage with a score in his hand.
Bryn Terfel has sung in several Ring productions, few of which have bestowed him with much in the way of dignity, so I imagine he was relishing the opportunity for a big, one-off performance, shorn of costumes, set and directorial concept. Consequently, he sang the best I've heard him in a very long time. Hearing his dusky Sachs in the Covent Garden Meistersinger last March, I suspected his Wagner days might be drawing to an end, but he had a new lease of life tonight, never sounding tired, bristling with musical energy, and giving a performance of the Act II monologue that had you hanging on every word. Opposite him, Karen Cargill sang his frustrated wife with unimpeachable authority and a huge degree of physical presence. You don't naturally associate her name with Wagner, but this was a masterclass Fricka. Christine Goerke's Brünnhilde was expansive and glittering within the tessitura, but also profoundly humane, both in the Annunciation of Death and in the long farewell in Act III where she tries, successfully, to soften her father's wrath.
True, not everything was perfect. Some of the Valkyries were rather shrill on top, and the weaknesses of a semi-staged performance were unintentionally pointed up in Wagner's long periods of vocal silence: without props, there's only so far you can go before meaningful gazing looks a bit daft. This remained a wonderful evening, though, an occasion where everyone seemed to realise that they were part of something a little bit special. As if to set the seal on the enchantment, when the third act faded away you saw a sight as rare as a Valkyrie's helmet: an Edinburgh Festival crowd on its feet with applause! Maybe the magic in that fire was spreading.
Simon Thompson
The 2017 Edinburgh International Festival runs until Monday 28th August at venues across the city. For full details go to www.eif.co.uk.