New Zealand Berlioz, La Damnation de Faust: Soloists, Freemasons New Zealand Opera Chorus (Director: Michael Vinten), New Zealand Symphony Orchestra / Edo de Waart (conductor). Michael Fowler Centre, Wellington. 25.8.2017. (PM)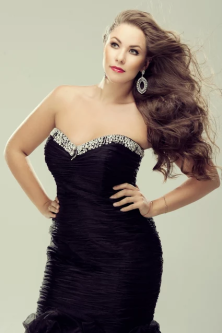 Cast:
Faust – Andrew Staples (tenor)
Mephistopheles – Eric Owens (bass-baritone)
Marguerite – Alisa Kolosova (mezzo-soprano)
Brander – James Clayton (bass-baritone)
Berlioz himself took a while to make up his mind about what his 1846 work, La Damnation de Faust, actually was. At first, he described it as a "concert opera" but then, realizing just how far from the normal theatrical traditions his imagination had taken him, he recast the description as a "dramatic legend". In fact, the composer's conception resembled that of Goethe's himself, whose Faust was of course the source of Berlioz's original inspiration.
Goethe described his verse play as a "closet drama", i.e. a work written to be read aloud or to oneself rather than "acted" in a theatre. Both author and composer expected the "stage" on which their stories would come to dramatic life would be the human mind, able to move from setting to setting in a flash and recreate different scenes at will, bringing to each one all the requisite atmosphere, colour and detail required for the drama to impact upon and live in the imagination through words and music respectively.
NZSO Music Director Edo de Waart, who directed this performance called La Damnation in his programme note "an ambitious and singular work", making it clear that he regarded Berlioz's piece as "meant to be performed on the concert stage." For de Waart, the work's dramatic focus was fixed "solely towards the music", as for him the work was "not purely an opera" but "a drama for orchestra, chorus and soloists".
We were therefore treated to an ostensible "concert" performance, with the vocal soloists for the most part concentrating on musical, rather than theatrical expression – a hilarious exception to this approach was, despite his evening dress, afforded by baritone James Clayton, whose semi-drunken portrayal of Brander, one of the drinkers in the cellar of Auerbach's Tavern at Leipzig, caused great amusement!
As well, I was pleased that the story's lovers – Alisa Kolosova's Marguerite and Andrew Staples' Faust – interacted with expression and gesture during their scenes together in Part Three. Kolosova seemed more outgoing and whole-hearted, I thought, than did Staples, but in a way that did no violence to the "theatre of the human mind" approach. In fact, the singers' proximity on the platform made interchanges such as gesture and eye contact appear entirely natural – for them to have done otherwise would have made everything seem stiff and awkward and cold, contradictory to the nature of the sentiments each was expressing towards the other. Having said this, I did think Faust and Marguerite each needed different "pathways" for their platform comings and goings, removing the slight incongruities of some of their "pardon me/no, pardon me" transitional encounters).
The singer whose demeanour I would have most readily expected to galvanise the formality of his concert appearance was the Mephistopheles – this was American bass-baritone Eric Owens, whose name, though new to me, is well-known in the United States and Europe for his stage portrayals at many of the world's most prestigious opera houses. So it was with some astonishment and confusion that I witnessed, right from the character's first sneering words, "O pure emotion" made in response to Faust's re-affirmation of faith, what seemed to me a vocally bland assumption by Owens of the drama's most ostensibly potent and suggestive character – it was as if the idea of "the spirit that denies" was being served up for us in its most literal and dramatically-flattened form – or was there something I was unaccountably missing?
Owens was effective in his quieter moments – his "La bestialite dans tout sa candeur" aside to Faust in Auerbach's Cellar, his putting Faust in a trance with the aid of the Sylphs, and his fatherly-type approval of the wiles of the Will-o'-the-Wisps. It was where he needed to command and arrest the attention that his performance seemed to me insufficient, his voice lacking in power, presence and differentiation. This made the responses of Auerbach's drinking patrons to Mephistopheles' "Vrai Dieu, Messieurs" somewhat incongruous, when they muttered, "Ah, ca! mais se moque-t-il de nous?" (What's this? – is he making fun of us?) – and the subsequent "Song of the Flea" sounded simply too strained in effect to really "bring the house down". Finally, in Hell, at the scene of Mephistophele's final triumph over Faust, his exaltations came across to me as laboured and underwhelming next to those of his infernal minions.
All of this was a great pity, as the sterling efforts of both chorus and orchestra under Edo de Waart most vividly, and in places thrillingly, worked the composer's magic of evocation in every scene, giving each of the soloists the ideal ambience in which to characterise his or her role. In his few minutes as the drunken Brander, bass-baritone James Clayton did more with his dissolute character than did Owens with his Mephistopheles throughout the whole of the work. And though some of Faust's more stratospheric singing passages sorely taxed tenor Andrew Staples' tonal reserves (as they do most exponents of the role!), his general assumption of the character I found whole-hearted and believable, with the inwardness of his soft singing, in particular nicely expressing the character's on-going world-weariness, accounting for his ambivalence towards the beautiful Marguerite, and his reckless, distracted signing of the devil's "parchment".
Of the soloists it was Alisa Kolosova's Marguerite which made the most lasting impression on me – right from the beginning her expression, physical gestures and beauty of voice suggested the youthful, innocent girl of Faust's dreams – her dream-like, half-distracted retelling of "The King of Thule" legend, together with Julia Joyce's beautiful viola playing produced a frisson of romantic evocation matched in its intensity only by her later agitated lament at the beginning of Part Four (Goethe's famous words "Meine Ruh' ist hin, mein Hertz ist schwer" (My peace has fled, my heart is heavy) left intact by Berlioz). Here the emotion was painfully palpable, orgasmically thwarted, and left raw and bleeding, the character's anguish cruelly soothed by the tones of the cor anglais, played by another of the orchestra's stellar soloists, Michael Austin – as indicated above, for me, the performance's most memorable sequence.
The Freemasons New Zealand Opera Chorus brought readily to life their richly-wrought contributions, beginning with the thrusting rustic energies of the village peasants, followed by various heartfelt exclamations of congregational faith and supplication at the Easter miracle of Resurrection. Berlioz certainly rang the changes for his voices, requiring from them both sacred and profane responses – for example, he followed these pieties with scenes of drunken revelry in Auerbach's Tavern at Leipzig, via nothing less than an outrageously sacrilegious fugue on the death of a rat! At the work's end came a similar choral polarisation, the men's voices harsh and exultant as Mephistopheles' cohorts in Hell hailing Faust's downfall, followed by those of the women as the Celestial Choir, welcoming the redeemed Marguerite to Heaven.
Throughout, the orchestral playing featured both exhilarating ensemble brilliance, as with the famous "Hungarian March" (despite a strangely muffled opening fanfare), and ear-catching virtuosity in small-group and solo work. The strings sang warmly and sweetly during the opening tableau, particularly excelling in the episodes requiring hushed, rapt ambiences (the aforementioned scenes involving the Sylphs (Part Two) and both of Marguerite's solo scenes) while the winds revelled in the Part Three "Will-o'-the-Wisps" sequences, cheekily flaunting their tones during the famous "Minuet" before brilliantly cavorting and shrieking with delight in the music's "swirl of febrile instability" that swept away the dance's opening pomposity.
As for the brass, there were many felicitous touches of detail involving on-stage irruptions of demonic impulse (most of Mephistopheles' appearances were preluded by a snapping, biting three-note figure, his opening salutations to Faust accompanied then by sneering, mocking trombone tones), and off-stage pre-and post-echoes of approaching or disappearing groups of people. Berlioz being the consummate orchestrator that he was, the percussion weren't neglected either (for example, no less than three timpanists were required to help unleash the full impact of the notorious "Pandemonium" which depicted Faust's consignment to the flames at the conclusion of his "Ride to the Abyss" with the devil).
If all of this didn't appear to bring the ramparts of the hall crashing down about our ears as Faust was thrown into Hell, it was more to do with the Michael Fowler Centre's acoustic dryness than any lack of power and amplitude in the orchestral playing. Had we been in the neighbouring Wellington Town Hall (presently out of commission for earthquake strengthening) the sheer volume of sound would have been tumultuous (as I remember it was a number of years ago when I heard the "Requiem" performed there under Sir David Willcocks) – even so, this was all still mightily impressive!
Though not perfect, this was still a mighty rendering in so many ways of an extraordinary work, a performance replete with orchestral and choral glories, and boasting an unpredictably varied (if never less than interesting) range of solo singing performances, whose delivery of the narrative featured some treasured and unforgettable moments. An occasion, then, to cherish in the memory, as well as one to stimulate some excitement and further anticipation as to what further treasures "The Maestro" (as Edo de Waart's players affectionately call him) might have up his interpretative sleeves!
Peter Mechen