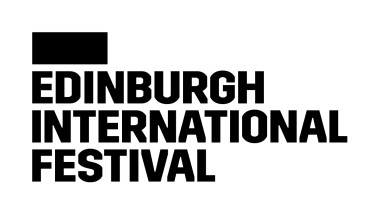 United Kingdom Edinburgh International Festival 2017 [12] – Enescu, Bartók, Shostakovich: Julian Rachlin (viola), Filarmonica della Scala / Riccardo Chailly (conductor), Usher Hall, 26.8.2017. (SRT)
Enescu – Romanian Rhapsody No.2
Bartók – Viola Concerto
Shostakovich – Symphony No.12 ('The Year 1917')
As with the Proms, the last week of the Edinburgh International Festival is when we tend to get the big-hitter international orchestras coming to visit. We had the Mariinsky on Wednesday night, the Cincinnati Symphony were here on Friday, and for the last weekend we have two concerts from the Filarmonica della Scala. They are, of course, the orchestra of the famous Teatro alla Scala in Milan, but they also exist independently to provide their own symphonic stream, and you have to take your hat off to them for coming to Edinburgh with a sequence of orchestral works from Romania, Hungary and Russia, cultural realms about as far from their hinterland as you could get.
Bold choices like that can sometimes be made to provide excuses for inadequacies, but in this case it was to showcase brilliantly just what they can do. In Enescu's Romanian Rhapsody, for example, they summoned up an absolutely gorgeous, full-fat string sound for the opening unison, dripping with vibrato and replete with central European luxuriousness. No slimline Mediterranean diet here! That carried on through the lively locally-inflected main section, and the brass had moments of real majesty, like an awakening film soundtrack.
Similarly, in Bartók's Viola Concerto those same brass gleamed brightly in a way that reminded me of Janáček's Sinfonietta, and the orchestra could kick up its heels very impressively in the folk-influenced finale, showing us that Bartók can work just as well with southern orchestras as with cerebral northern or eastern ones. They had also worked very impressively on their blend with the viola of Julian Rachlin, and they flowed in and out of one another's soundscape like dissolving molecules. Rachlin himself cut an extremely impressive musical figure, keening with longing in the instrument's lower register, but also magicking up some fiery pace in the dance-like finale. His finest moment came almost unannounced, though, when he broke into an extraordinarily lyrical song-without-words in the slow movement. He's a modest presence on the platform, but he makes the viola sing like few others I've heard in the flesh.
If Shostakovich's Twelfth Symphony looks like a random choice, then you have to remember that it was given its western premiere at the 1962 Edinburgh Festival, and the festival is looking considerately at its history in this seventieth anniversary year (something it will be doing at more length in tomorrow night's closing concert). I've never suffered from the same hang-ups over this symphony that many commentators have (David Hurwitz describes it as 'widely regarded as Shostakovich's worst') and I've always felt that, if nothing else, it's quite good fun. This performance was significantly more than that, with the Italians performing in their very best Russian accent. The cellos and basses had buckets of depth in the opening motto, Chailly egging them on all the way, and in the Orthodox chants of the slow movement it sounded as though they were channelling Boris Godunov. The upper strings had a Slavic inflection to them, too, with which they tore through the action of the first movement, as well as the edgy danger of the third. Where they did bring some Mediterranean sunshine was to the main theme of the finale, whose chilly, unforgiving line can seldom have sounded more sunlit and airborne as here. And when the final pages are played with such open-hearted flair as this, who really cares if it's only empty bombast?
They then finished with a real treat as their encore, Verdi's Sicilian Vespers overture. That's them doing what they do best, but it's the exceptional versatility of their main programme that I'll remember most.
Simon Thompson
The concert was recorded for BBC Radio 3 and will be broadcast on Friday 15th September.
The 2017 Edinburgh International Festival runs until Monday 28th August at venues across the city. For full details go to www.eif.co.uk.