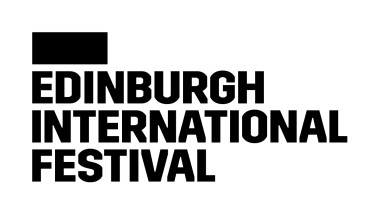 United Kingdom Edinburgh International Festival 2017 [4] – Schubert, Schumann, Strauss: Sergei Babayan (piano), BBC SSO / Thomas Dausgaard (conductor), Usher Hall, 8.8.2017. (SRT)
Schubert – Symphony No.8 "Unfinished"
Schumann – Piano Concerto
R. Strauss – Also Sprach Zarathustra
The BBC Scottish have great form when it comes to Strauss's tone poems in the Edinburgh festival. Under Donald Runnicles, they did a great Alpensinfonie in 2012 and a marvellous Heldenleben in 2015, so this Zarathustra can take its place as a worthy successor. Thomas Dausgaard's Strauss is still an unknown quantity to Scottish audiences, but he really impressed me with his control of the ebb and flow of this often unwieldy piece. The orchestra responded with some of the colour that made their previous Strauss so memorable, and even though the brass ran riot at the climaxes, it's the strings that made the biggest impression on me. Divided up, they made a lovely sound for the hymn of the Backworldsmen, and swept up to an orgasmic height at the climax of the Joys and Sorrows. The spidery Wissenschaft fugue felt unusually enervated because it was built so successfully from the ground up, and the violins created an electric shimmer in their anticipation of the Tanzlied. The waltz itself was full of self-referential irony, and I loved the crystalline, translucent quality of the Nightwatchman's Song.
Next to this behemoth, Schumann's Piano Concerto can seem like a mere morsel, but I liked the way Dausgaard was trying to establish a genuine partnership of equals between the piano and orchestra. Oddly for someone who knows the hall, he seemed to struggle to gauge the balance between the two at first: in a reading suffused with gentleness, the orchestral solos were a little lost in the first movement. However, the reading built to a finale that had the agility and good humour of an acrobat. Sergei Babayan's playing had a cantabile quality that suited the music perfectly, and there was a continual feeling that he and the orchestra were finishing one another's sentences.
It's a shame that Schubert's Unfinished Symphony didn't get a bit more attention. Dausgaard's superquick tempo for the first movement (no "moderato" here) made the first subject sound even more edgy and nervous than usual, but the development turned into a slapdash scurry in places, and the gorgeous Andante felt like a mere run-through. It's a shame nobody took the time to enjoy the beautiful view.
The concert was recorded and will be broadcast on BBC Radio 3 on 12th September.
Simon Thompson
The 2017 Edinburgh International Festival runs until Monday 28th August at venues across the city.  For full details go to www.eif.co.uk.