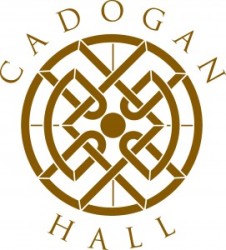 Cadogan Hall and soprano Nazan Fikret present Grenfell Tower Benefit Concert on 17 September
In the wake of the terrible fire at Grenfell Tower, the soprano Nazan Fikret decided to rally fellow performers and put together a concert to raise funds for those affected.
Currently performing as Euridice for Longborough Festival Opera, she has used a winning combination of charm and unflagging determination to put together a sensational line-up of both established and up-and-coming artists.
BBC Radio 3's Petroc Trelawny presents a concert in two parts on 17 September at 6pm at Cadogan Hall. The first half will include solo songs by Schubert, Schumann, Strauss and Quilter, followed by the Super Orchestra accompanying Ailish Tynan and Christine Rice in the Evening Prayer from Humperdinck's Hänsel und Gretel, an extract from Wagner's Tristan und Isolde sung by Stuart Skelton and Lee Bisset, the Quartet from Rigoletto, and the full company singing the Sanctus from Fauré's Requiem.
Part Two will be launched with a performance of I'll Sing by award-winning composer Rebecca Dale, and will carry on via Mozart's Così fan tutte, Le nozze di Figaro and Die Zauberflöte, to Puccini's Tosca with Natalya Romaniw singing 'Vissi d'arte', and Keel Watson and Gweneth-Ann Rand in 'Bess, you is my woman now' from Gershwin's Porgy and Bess. The pick of today's most promising young singers will perform Vaughan Williams' Serenade to Music.
This is a one-off event and the music-making will be exceptional from everyone involved who is given their services for free. To ensure that the funds raised by the Grenfell Tower Benefit Concert reach those that are in most need, the concert organisers and Cadogan Hall, in consultation with London Emergencies Trust, have decided to distribute the funds equally between Rugby Portobello Trust (Charity No 11000143) and Grief Encounter (Charity No 1101277) which focus specifically on helping the affected families with rehabilitation and looking to the future.
Singers to include: sopranos Lee Bisset; Francesca Chiejina; Samantha Crawford; Nazan Fikret; Janis Kelly; Louise Kemény; Anna Patalong; Gweneth-Ann Rand; Natalya Romaniw; Kirsty Taylor-Stokes; Ailish Tynan; Jennifer Witton; Lauren Zolezzi; mezzo-sopranos Katie Grosset; Anna Huntley; Maria Jagusz; Héloïse Mas; Christine Rice; countertenor Jake Arditti; tenors Luis Gomes; Robert Lewis; Stuart Skelton; Jack Swanson; baritones Gary Griffiths; Martin Häßler; Benedict Nelson; Alan Opie; Joseph Padfield; Ricardo Panela and bass-baritone Keel Watson
Pianists to include: Eugene Asti; Dylan Perez; Michael Pugh; Linnhe Robertson and Susanna Stranders
Conductors to include: David Angus; Douglas Boyd; Richard Hetherington; Matthew Morgan and James Sherlock
Super Orchestra composed of players from the leading London orchestras including: Philharmonia; Royal Opera House Orchestra; Royal Philharmonic Orchestra and others.
Tickets: from £20, available from Cadogan Hall Box Office
Online: www.cadoganhall.com
Cadogan Hall, 5 Sloane Terrace, London SW1X 9DQ
Box Office: 020 7730 4500