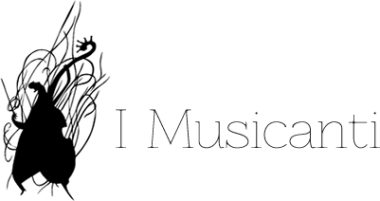 I Musicanti return to St John's Smith Square for Alexandra and the Russians, Vol.3.
Chamber ensemble I Musicanti returns to St John's Smith Square's 'Sundays at St John's' series on 21 January at 3pm for the third concert in their series: Alexandra and the Russians.
I Musicanti is a mixed-instrument ensemble comprising some of Britain's most experienced and respected musicians, chosen by artistic director Leon Bosch. It is Bosch who is also responsible for putting together the programmes for Alexandra and the Russians, a four-concert series which features world premieres by Alexandra Harwood alongside classics of the Russian chamber music repertoire as well as less familiar pieces.
Harwood, a descendant of Catherine the Great, bases each of her new works in the series on episodes from Russian folk tales. To Sleep, the work to be premiered on 21 January, takes the original Russian version of Snow White as its source, and focuses on her deep sleep. It is scored for pairs of violins, violas and cellos, thereby using the same line-up as Tchaikovsky's 'Souvenir de Florence', one of the most celebrated (and celebratory) string sextets. A memento of a trip the composer made to Tuscany, it ends the concert which begins with Anton Arensky's second quartet. Arensky's tribute to Tchaikovsky has the unusual instrumentation of single violin and viola with two cellos.
"We very much look forward to bringing some Italian warmth to St John's in deepest winter," says Leon Bosch, "even if Arensky's homage to his recently deceased idol Tchaikovsky has more than a few melancholy moments. It all ends magnificently however, and should present a real contrast to the latest piece Alexandra has written for us."
The series Alexandra and the Russians concludes on Sunday 3 June and features Prokofiev's quintet, Glinka's septet, Dmitri Smirnov's Dialogues in the Dark and a final reflection on a Russian folktale by Alexandra Harwood.
21 January, 3pm
Zoe Beyers and Rakhvinder Singh, violin; Sarah-Jane Bradley and Garfield Jackson, viola; Ursula Smith and Adrian Brendel, cello
Arensky: String Quartet no 2, op 35
Alexandra Harwood: To Sleep (world premiere)
Tchaikovsky: Souvenir de Florence
Arensky wrote his quartet, with its solitary violin and pair of cellos, in memory of Tchaikovsky, quoting one of his themes as well as Russian folksong and funeral music. A memento of a different kind, partly written in Tuscany, ends a concert which also features Alexandra Harwood's new work.
https://www.sjss.org.uk/events/i-musicanti-4
3 June, 3pm
Prokofiev: Quintet op 39
Smirnov: Dialogues in the Dark
Alexandra Harwood: new work
Glinka: Septet
Unusual instrumental combinations distinguish the final programme of this series: Prokofiev's ballet-inspired quintet (without cello) and Glinka's septet (without viola) both also feature the oboe among their wind instrument members. Alongside a duo for violin and double bass, the programme includes a new work by award-winning film composer Alexandra Harwood.
https://www.sjss.org.uk/events/i-musicanti-5