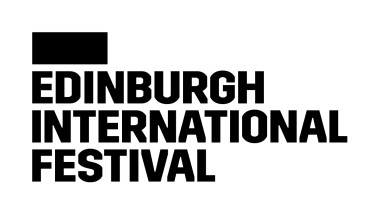 United Kingdom Edinburgh International Festival 2017 [13] – Verdi, Respighi: Edinburgh Festival Chorus (dir. Christopher Bell), Filarmonica della Scala / Riccardo Chailly (conductor), Usher Hall, 27.8.2017. (SRT)
Verdi – Stabat Mater, Te Deum
Respighi – Fountains of Rome, Pines of Rome
After wearing their finest Slavic clothes last night for music by Bartók and Shostakovich, the Filarmonica della Scala today gave us territory with which they were much more closely associated. Verdi has been central to the orchestra's identity ever since Nabucco (his top hat sits in the theatre's museum), and the two orchestral parts of his Four Sacred Pieces gave us a final opportunity in 2017 to hear the Edinburgh Festival Chorus. Their contribution was solid, if a little anonymous, the full chorus moments holding together much better than the more exposed sectional writing. After an impressive opening unison for the Stabat Mater, the men got into trouble at Quae moerebat, and the ladies sounded unusually vacant in the Tu ad liberandum section of the Te Deum. Elsewhere all was fine, but it made an oddly variable way to bow out of the festival. It was the orchestral playing that I'll remember, with a stab of pain at the dum emisit spiritum of the Stabat Mater, and a sensational sul ponticello effect from the strings to evoke heavenly light during the Te Deum.
(Their encore at the end of the concert, incidentally, was a thrilling account of the Forza overture, with a waltz of demonic power and a coda that stormed the barricades. Bravo!)
Respighi's Fountains and Pines are a great way for any orchestra to make an impact, let alone such a quintessentially Italian one. Respighi's massive climaxes sounded admirably clear, be it Neptune's procession at the Trevi Fountain, or the returning Legionaries on the Appian Way. It's only a shame they couldn't have done more with the blend, with lots of the details being lost at those climaxes: I could regularly see that the harps and piano were rippling their way through the Fountains, but I could hardly ever hear them. In fact, it was the quieter moments that made the biggest impact on me, be it the Pastorale of the Valle Giulia, the lovely Nocturne of the Villa Medici or, best of all, quite the finest account of the Pines of the Janiculum that I'm ever likely to hear, and not just for the awesome clarinet solo. These were wind players that produced results by daring to take Respighi seriously, and they were backed up by a quite ravishing sound from an orchestral palette that took my breath away, shifting and shimmering in the musical light. In fact, that Janiculum scene left me quite intoxicated, far more than any returning Roman army could hope to.
Simon Thompson