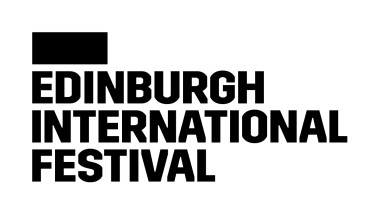 United Kingdom Edinburgh International Festival 2017 (8) – Monteverdi, Il Ritorno d'Ulisse in Patria: English Baroque Soloists, Monteverdi Choir, John Eliot Gardiner (conductor), Usher Hall, 15.8.2017. (SRT)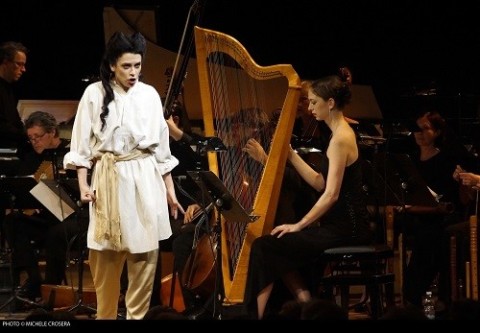 Cast:
Ulisse – Furia Zanassi
Penelope – Lucile Richardot
Telemaco – Krystian Adam
Minerva – Hana Blažíková
Melanto – Anna Dennis
Eurimaco – Zachary Wilder
Eumete – Francisco Fernández-Rueda
Production:
Directors – John Eliot Gardiner, Elsa Rooke
Costumes – Isabella Gardiner, Patricia Hofstede
Lighting – Rick Fisher
After last night's marvellous Orfeo (review click here), John Eliot Gardiner's Monteverdi trilogy reaches part two with a very different opera. Ulisse is a much more expansive piece, written for the world's first public opera house in Venice, rather than for courtly entertainment, but the cast of characters and variety of situations gave the composer even more opportunities to show the diversity of his skill, and I found myself regularly melting into submission at the sheer beauty of the score as brought to life here.
Gardiner's staging model was the same as for Orfeo, and I liked the intelligent flashes like having Jupiter deliver his pronouncements from the organ console, and the dance of pleasure closing in on Penelope during Act 2. Overall it's a model of clarity, and the lack of props and sets means you can focus in on the real source of the drama: the characters, their dilemmas and their interactions.
At the centre of this is the figure of Penelope, sung with stunning power by Lucile Richardot. Her dark, fruity mezzo was ideal for capturing the wounded dignity of the grieving queen, setting a very high standard with her opening lament and then surpassing it with her every appearance. The final flowering of her melody at the end of the opera, when she finally recognises Ulysses, was incredibly beautiful, all the more so for being so long delayed.
However, Anna Dennis came pretty close to stealing the show every time she appeared. Her meltingly beautiful voice also contains bags of character, so not only could she enliven the figure of Melanto, but her Act 2 invocation to Penelope to take a lover was utterly beguiling. Even finer were her duets with her lover, Eurimaco, sung with melting lyricism by Zachary Wilder. For moments of sheer vocal beauty, these were hard to beat.
The opera is grounded in a phenomenal set of tenors, each of which were excellent while being very well contrasted. Furia Zanassi sang a Ulysses of energy and vigour – no washed-up old man, this – and Krystian Adam brought the same vitality to Telemachus as he did to Orfeo. I loved the dark hue of Francisco Fernández-Rueda as the faithful shepherd Eumaeus, and the brightness of John Taylor Ward's Jove. Robert Burt provided welcome light relief as Irus, even if he overegged the pudding somewhat. (OK, he's supposed to, but still!) The other suitors were anchored by the powerful bass of Gianluca Buratto, and Hana Blažíková sang the key role of Minerva with the same character and colour that she had brought to Euridice.
I'm told that, until he undertook this project, Gardiner hadn't conducted Ulisse before; but you'd never guess that from the energy and skill that he brings to shaping the score, and the instrumentalists took every opportunity to bring a special splash of colour to their lines. In short, this was another triumph. I can't wait to see what he does with Poppea.
Simon Thompson
The 2017 Edinburgh International Festival runs until Monday 28th August at venues across the city. For full details go to www.eif.co.uk.