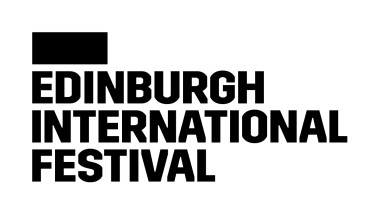 United Kingdom Edinburgh International Festival 2017 [3] – Janáček, Sibelius, Mozart, Shostakovich: Christian Tetzlaff (violin), Leif Ove Andsnes (piano), Queen's Hall, Edinburgh, 7.8.2017. (SRT)
Janáček – Violin Sonata
Sibelius – Danses champêtres nos. 2, 4 & 5
Mozart – Violin Sonata in G, K379
Shostakovich – Violin Sonata
One of the joys of the International Festival is that it brings great partnerships to Edinburgh. Both Christian Tetzlaff and Leif Ove Andsnes will appear individually in the regular Edinburgh orchestral seasons, but this is the first time I've heard them together. And what a partnership they make! It's fascinating hearing what happens when two great musicians, each individually famous, come together to create music jointly. Sometimes their contrary virtuosities can grind against one another, but not so here. In fact, the joy of their partnership in the Mozart was that they seemed to give way to one another rather than seek to enforce themselves. Hence, the gorgeous slow introduction seemed to unfold with rhapsodic gentleness, an almost late-style profundity hanging over what is, at heart, fairly simple music. Thus the tempest of the main allegro appeared as though out of nowhere, and felt like a contrasting interlude between the introduction and the equally beguiling variations of the finale. Similarly, Sibelius' Country Dances felt like a bit of a light-hearted excursion, even though they were written during the tortured final phase of the composer's career, and under Tetzlaff and Andsnes they had an almost Dvořákian air to them, for all the stunning virtuosity of No. 2.
If these works were all about harmony, however, then the other works on the programme were more about contrast and, sometimes, agony. Janáček's Violin Sonata dates from roughly the same time period as his opera Kátya Kabanová, and shares some of its melodic material. More potently, it relies on the composer's typical working method of laying down contrasting material in stark juxtaposition, and that's how it generates most of its power. The opening, for example, featured fractious grumbles from the piano against a lyrical, singing theme from the violin, but that's reversed in the finale where the piano keeps trying to start up a soaring major-key theme but is constantly undercut by a shadowy fragment from the violin. Janáček juxtaposes beauty with angst, but with Shostakovich's sonata you get much more of the darkness. It's to the performers' credit that the performance of what can be a difficult work to pitch came across so well. The opening, while bleak, had a great feeling of space around it, as though the piano and violin were plotting opposite courses, like two lost souls searching in vain for one another. That sense of loss and longing ran throughout the work, not least in the searing central movement, which Tetzlaff attacked with such energy that he broke a string! That Allegretto featured Andsnes' violent piano line as the violin above it seemed steadily to be losing its mind, and the concluding Passacaglia dissolved into a desperately bleak ending. It was dashed impressive, and not even their encore (the Romanza from Grieg's C minor sonata) could fully dispel the clouds that it left behind.
The concert was broadcast live on BBC Radio 3 and can be heard here on the BBC iPlayer.
 Simon Thompson
The 2017 Edinburgh International Festival runs until Monday 28th August at venues across the city.  For full details go to www.eif.co.uk.