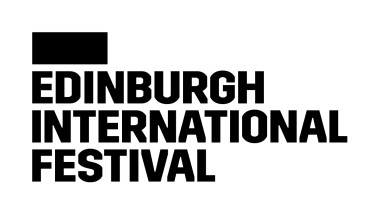 United Kingdom Edinburgh International Festival 2017 (9) – Monteverdi, L'incoronazione di Poppea: English Baroque Soloists, Monteverdi Choir / John Eliot Gardiner (conductor), Usher Hall, 17.8.2017. (SRT)
Cast:
Poppea – Hana Blažíková
Nerone – Kangmin Justin Kim
Ottavia – Marianna Pizzolato
Seneca – Gianluca Buratto
Ottone – Carlo Vistoli
Drusilla – Anna Dennis
Arnalta – Lucile Richardot
Amore – Silvia Frigato
Production:
Directors – John Eliot Gardiner, Elsa Rooke
Costumes – Isabella Gardiner, Patricia Hofstede
Lighting – Rick Fisher
John Eliot Gardiner's Monteverdi trilogy reaches its finale – and its climax? – with L'incoronazione di Poppea, perhaps the composer's most revolutionary stage work because, rather than deal with myths and gods, Monteverdi dared to stage the lives of real mortals in all their flawed, grotesque glory. There will probably always be something shocking about the amorality of the characters in Poppea, and it's a mark of the greatness of the opera (and of this performance) that you end up sympathising with them and cheering them on in all their adulterous, gruesome, murderous selfishness.
By now the staging of Gardiner's Monteverdi is a given but, like the others in the set, it flowed with purposeful ease, using the full scale of the Usher Hall stage to great effect. It was good to see members of the team coming back in new roles, and I loved hearing Anna Dennis who, as in Ulisse, threatened to steal the show every time she appeared. Hana Blažíková used her sensational voice to depict Poppea's lethal allure, and she won me over not just with her sound but also her beguiling acting. She has been the vocal star of the trilogy for me, followed closely by Lucile Richardot who, after her unforgettable Penelope, successfully turned her hand to comedy as Poppea's nurse, Arnalta.
There were newcomers in key roles too, however, led by the extraordinary Nero of Kangmin Justin Kim. He's more of a male soprano than a countertenor, and I was left repeatedly gobsmacked by the stratospheric notes he was able to produce with such confidence. At the other end of the scale, the deep, throaty mezzo of Marianna Pizzolato made a rich, resonant, ultimately sympathetic Ottavia, and I also enjoyed the translucent alto of Carlo Vistoli as Ottone. Presiding over the action was the perky Cupid of Silvia Frigato, and Gianluca Buratto's Seneca, by now a known quantity, sang with dignity and richness.
But, of course, the real star of the cycle has been Gardiner himself, directing the unfolding drama with what looked like nonchalance but sounded like a lifetime's experience and skill. He holds the music of Monteverdi in a special place in his heart, and his reading oozes with affection, as well as a deep sense of the drama. I can't imagine any other conductor with whom I'd more willingly spend three nights getting to know these foundation stones of the operatic repertoire, and the beautiful sounds produced by his musicians – by turns majestic, sensuous or beguiling – were so dependable that after a while they risked being taken for granted.
The Monteverdi trilogy has been one of the cornerstones of this year's Edinburgh International Festival and, now that it has ended, it leads me to reflect on a couple of things. Firstly, it's a sign of the festival's recent renaissance that it can procure such a high profile and high quality project. Where else could you hope to see such central repertoire, performed with such confidence, by one of its key contemporary interpreters? It's a sign that the festival has grown and its quality revived in recent years, and it has taken afresh its responsibility to provide the very best.
Secondly, however, it makes me reflect that I've seen five concert operas in this year's festival, but every one of them has been utterly theatrical from start to finish, featuring singers who (mostly) know their parts and will act with one another rather than park-and-bark. From Die Walküre and Peter Grimes through to this Monteverdi trilogy, each opera has been thrillingly dramatic and enormously involving. In fact, I've found each of them far more compelling than the only staged opera I've seen so far: Iván Fischer's lacklustre Don Giovanni. The festival may not necessarily have planned it this way, but they have hit upon a winning formula which I hope they repeat in future. When the music is put at the centre and is taken utterly seriously, you don't need sets and scene changes to make it a thrillingly dramatic experience.
Simon Thompson
The 2017 Edinburgh International Festival runs until Monday 28th August at venues across the city. For full details go to www.eif.co.uk.