Switzerland Lucerne Festival [2] – Vasks, Elgar, Rachmaninov: City of Birmingham Symphony Orchestra / Mirga Gražinytė-Tyla (conductor), Gautier Capuçon (cello) Kultur- und Kongresszentrum  Lucerne (KKL), 3.9.2017. (JR)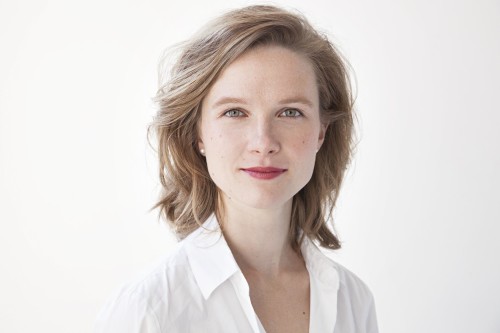 Vasks – Cantabile for String Orchestra
Elgar – Cello Concerto op.85
Rachmaninov – Symphony No.3 op.44
Last year Mirga Gražinytė-Tyla came to the Lucerne Festival but without the CBSO and immediately made a huge impression, so no surprise she was invited back, with her new orchestra, this year.
She chose three interesting works to fit in with the Festival's theme of "Identity", all works by composers who, at the time of composition of the works, were pining, two for their lost homeland (Latvia to the Russians in the case of Vasks, Rachmaninov exiled from Russia) and Elgar pining for Europe and lost soldiers during the Great War.
Vasks talks about Latvia as a small, unhappy but courageous country forced to live under the domination of many foreign powers, Vasks himself having lived under Soviet domination. In his Cantabile, composed in 1979, there is both great beauty and harmony (the work is decidedly tonal) but also a pervading melancholy. Many influences are apparent, Pärt, Górecki, Lutoslawski, Tippett. We were treated to a wash of string sound, at times Vasks employing the "aleatoric" technique, in which an element of the composition is left to a degree of chance. The string players can more or less play as they wish within the confines of certain prescribed boundaries, the conductor counting down to the moment they need, once again, to play together. This gives the piece an ethereal quality, a floating stream of consciousness which is most satisfying. Gražinytė-Tyla was mesmerising to watch, her long bare arms swinging gracefully.
The CBSO has a long tradition with Elgar, Birmingham being not too far from Elgar's home town of Worcester; the CBSO will celebrate its centenary in 2020 – and their very first concert was conducted by Elgar himself. Elgar is very much in their veins.
Capuçon played the concerto magnificently, with a combination of virility, sensitivity and virtuosity in turn; he had the audience in the palm of his hand throughout – they were mesmerised. He took no liberties with the score, nor did he exaggerate. At the end, the hall erupted – and there must have been many to whom the concerto was new, Elgar not being standard fare in central Europe. Mirga interjected to wish the soloist a happy birthday and we were rewarded with a gentle encore, Casals' Song of the Birds played together with the cello section of the orchestra – a pleasant piece but why is it played so often by cellists as an encore?
During the interval, I discussed Gražinytė-Tyla's conducting style with friends; one of them hated it, likening it to Simone Young's "dancing pony". I rather admire it, after years of watching old men in corsets straining to move let alone be graceful. Anyhow, it is effective and the CBSO diligently take their cues.
The second half of the concert was devoted to Rachmaninov, his Third Symphony, a brave, some might say foolish, choice for a visiting orchestra (there were many empty seats). There are close links between Rachmaninov and Lucerne, and to his Third Symphony in particular. Rachmaninov wrote this symphony in Hertenstein near Weggis, on the shores of Lake Lucerne in his villa, Villa Senar. He had the villa built in 1933 and lived there from 1934 to 1939, when he left for the safety of the United States. Rachmaninov's heirs (great-grandchildren) currently own it, though, if I am not wrong, Vladimir Putin is negotiating to purchase it from them so as to create some sort of Russian Music Museum.
Rachmaninov's Third Symphony was not acclaimed by either audiences or critics when first performed in 1936 and it only received polite applause from the Lucerne audience. The composer suffered a four-year depression after his First Symphony was premiered; that symphony has its exciting moments. The Second Symphony is his most popular, deservedly so, with its plush engulfing melodies. The Third dwells too much on one theme and most of the final movement meanders rather aimlessly. There are occasional nods towards Hollywood, where Rachmaninov ended up, mainly playing the piano rather than composing – for financial reasons. The symphony, however, deserves an outing and has some material to delight the ear, especially in a polished performance such as this with the CBSO. The orchestra itself could benefit from some more depth of sound from the rear desks of the strings, but woodwind and brass were on good form.
At the end of the symphony, Gražinytė-Tyla had the orchestra turn round to receive the applause from those seated in the choir, a nice touch; another nice touch was to bring back on stage Gautier Capuçon, since he really had been the star of the concert.
By way of an encore, we heard a charming rendition of part of Bernstein's Serenade for Strings.
John Rhodes