Switzerland Brahms, Wagner, Gershwin and Weill: Nina Stemme (soprano), Orchestre de Chambre de Suède, / Thomas Dausgaard (conductor). Opéra des Nations, 2.9.2017. (ALL)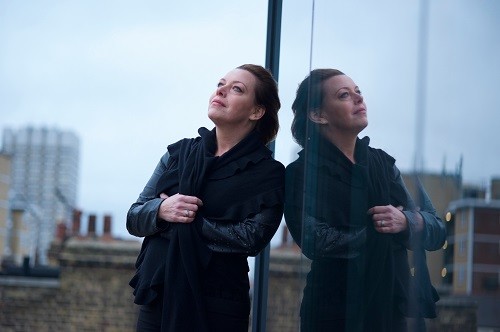 Brahms – Hungarian Dances Nos. 5, 6, 7, 13 & 15 (orchestrated by Thomas Dausgaard)
Wagner – Wesendonck Lieder
Gershwin – Lorelei
Weill – Surabaya Johnny; The Saga of Jenny
Brahms – Symphony No.4, op.98
Concerts and recitals with prestigious singers are difficult and problematic. It is an honour and a pleasure to hear an artist as great as Nina Stemme. The Swedish soprano had not sung in Geneva for 10 years, and memories of her performances in Lady Macbeth of Mtsensk and Ariadne auf Naxos are still alive. A professional signer whom I spoke to this evening referred to her technique as superlative, and rightly so: she has projection, sound and colour in all registers. Her phrasing in the Wesendonck Lieder (written here in Switzerland, I might add…) showcased her mastery of the various Wagner styles.
Gershwin's Lorelei began with a smart Rheingold quotation before moving on to Broadway territory. Here Stemme was at ease with a pleasant rhythmic beat, singing with cabaret class and coolness. Just like her German, her English is flawless and she did not need any amplification, unlike some other opera singers who venture into this genre. The Weill excerpts were also revelatory of Stemme's talent. She was switched from the smoky, atmospheric, almost spoken parts to singing with ease and strength of emotion.
The audience loved her and were rewarded with a Swedish song, sung with such expression and feeling that no translation was needed, as well as a repeat of Lorelei.
Why, then, were we required to sit through an unnecessary rendition of Brahms' Hungarian Dances in between the Wagner and the Gershwin/Weill? The Swedish Chamber Orchestra is downright wrong for this sort of music, lacking the vividness of rhythm that comes much naturally to Eastern Europe players. What's more and even worse, plunging into more 'Dances' after the dreamy atmosphere created by the Wagner songs was a major mistake, bordering on bad taste. Could the organisers not have asked for, say, some simple and quiet Nordic music in between Stemme's two appearances?
The second half of the evening was more problematic. Playing Brahms' Fourth Symphony with a chamber orchestra of 45 players is a challenge. There are indeed passages where lighter textures can shed light on the music. The flute and clarinet played distinguished solos. But the balance was often off, the musicians were not always together and simply lacked power in the big moments when the conductor should have slowed them slightly, in order to allow for more sound. Thomas Dausgaard conducted the piece as a series of 'moments' and hence Brahms' sense of direction was simply not there. We should be grateful to have heard Nina Stemme in Geneva, but this Brahms was not the right choice of composer for the Swedish Chamber Orchestra.
The Grand Théâtre's season proper begins on the 12th with a Figaro-inspired trilogy consisting of Rossini's Barber of Seville, Mozart's Le nozze di Figaro and Elena Langer's Figaro Gets a Divorce. The three works will be shown on three consecutive days with the same sets and costumes. This is smart programming and positive reports have come from the rehearsals. French works will be on display with Offenbach's Musset-inspired Fantasio as well as Gounod's Faust. End of year festivities will bring us Strauss' Zigeunerbaron. Italian opera will not be forgotten with Cav/Pag, and nor will English opera with Purcell's King Arthur. The season will end with David Bösch's staging of Mozart's Don Giovanni, his reading of Così having been the highlight of last year's season. There will be many recitals to follow Nina Stemme's, bringing distinguished artists such as Marie-Nicolle Lemieux, Willard White, Dorothea Röschmann, Sonya Yoncheva and Michael Petrenko to Geneva. Riccardo Muti will conduct the Orchestra Giovanile Luigi Cherubini. So all in all, there will be many good reasons to attend a performance at the Opéra des Nations.
Antoine Levy-Leboyer