United Kingdom R. Strauss, Korngold, Zemlinsky, Eisler, Gurney, Bridge, Copland, Britten: Dame Sarah Connolly (mezzo-soprano); Malcolm Martineau (piano). Wigmore Hall, London, 29.9.2017. (CC)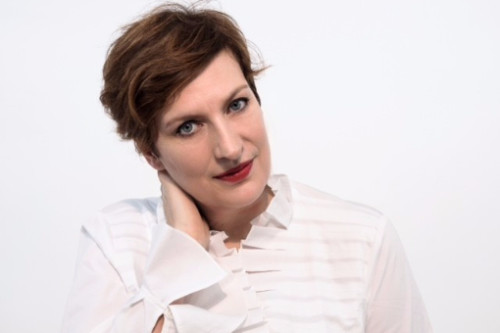 R. Strauss – Liebeshymnus, Op.32/3; Die Nacht, Op.10/3.
Korngold – Unvergänglichkeit, Op.27/1; Sterbelied, Op.14/1.
Zemlinsky – Sechs Gesänge, Op.13
Eisler – Die Hollywood-Elegien (excerpts)
Gurney – Thou didst delight mine eyes. Elizabethan Songs: No.4, Sleep
Bridge – Journey's End
Copland – Poems of Emily Dickinson: No.1, Nature, the gentlest mother; No.2, There came a wind like a bugle; No.4, The World feels dusty; No.10, I've heard an organ; No.11, Going to Heaven!; No.12, The Chariot
Britten – A Charm of Lullabies, Op.41
Sarah Connolly added songs by Ivor Gurney and Frank Bridge to her originally advertised programme, a nice touch but possibly ill-advised, as she had to restart the second Gurney song ('Sleep') due to what appeared to me a memory malfunction. A minor quibble, in the event, as this programme revealed all of the traits one associates with Connolly: intelligence, beauty and above all a real resonance with and understanding of the poetic texts.
The Strauss songs were interlaced with the Korngold items, so we heard them in alternation. It's hard to imagine a greater, more confident opening than the ecstatic Liebeshymnus, with Connolly's voice in resplendent form and Martineau providing the perfect bed of sound. It was followed by its polar opposite, Korngold's Innigkeit-laden, headily chromatic Unvergänglichkeit in a performance of the utmost beauty.
The Op.10 Lieder of Strauss, Gedichte aus letzte Blätte, holds 'Die Nacht', a short poem that begins with a misleadingly simple beginning that blossoms into a remarkably sophisticated, perfumed song. Despite the harmonic congruence between this song and Korngold, the Strauss signature is unmistakable in both melodic and harmonic twists.
From the four Abschiedslieder, Op.14, comes the delicate flow of Korngold's Sterbelied, in which Connolly delivered a masterclass in vocal cantabile. Martineau made everything of the piano's glowing contribution. Performances like this make one want to hear more Korngold (Anne Sophie von Otter clearly had the same idea in her Korngold, Strauss and Berg DG Lieder disc with Bengt Forsberg). Finally in this group, Strauss' desolate Sehnsucht, a song that develops into nothing short of a monodrama.
The songs of Alexander von Zemlinsky might seem a logical next step. The Op.13 set was composed in 1910 and 1913 and sets texts by Maeterlinck. They were known and admired by Berg and Adorno; there is also an arrangement for voice and chamber ensemble by Erwin Stein and Andreas Tarkmann, recorded on the Capriccio label. Every time I hear Zemlinsky's music, it casts a palpable spell. While he might have been caught historically between stools, surely it is time for a full reappraisal? James Conlon's EMI recordings were a great (but false, it turned out) start. The fabulously beautiful 'Die drei Schwestern' (quite low for Connolly's voice) led to the Schoenbergian opening of 'Die Mädchen mit den verbundenen Augen' and the harmonically enigmatic 'Lied der Jungfrau'. The blissful longing of 'Als ihr Geliebter schied', with its yearning intervals, and the almost skeletal 'Und kehrt er einst heim' underlined the contrasts Zemlinsky was capable of whilst maintaining a perfectly coherent, recognisable language. Finally, the charming 'Sie kam zum Schloss gegangen'.
To close the first half, the German-text songs from Hans Eisler's delightfully acerbic Hollywood-Elegien to texts by Bertold Brecht (therefore omitting the English language 'The Rat Men' and 'I saw many friends'). Quirky little aphorisms, from the almost slinky 'Die Stadt ist nach den Engeln genannt' to the final offering's angular chromaticisms, this was fascinating music, again too rarely heard.
After the interval, the insertion of the Gurney and the Bridge was well judged from a musical standpoint. There was no missing the English flavour of Gurney's 'Thou didst delight my eyes' (1921, text Robert Seymour Bridges), delivered with ardent belief by Connolly and Martineau. 'Sleep' comes from the Five Elizabethan Songs; the elusive final verse found Connolly with a great sense of line. Humbert Wolfe's poem Journey's End is part of Frank Bridge's Twelve Humbert Wolfe Settings, Op.48; Bridge's response is surprisingly angular in its piano contribution.
Far better known are Copland's settings of Emily Dickinson. Connolly gave us six of the twelve. 'Nature, the gentlest mother' begins with a fabulously inventive piano prelude, impeccably judged by Martineau, while the  austere, strong 'There came a wind like a bugle' was delivered like a rod of steel. Copland's characteristic bare sonorities offered a welcome contrast to the Gurney and Bridge, particularly in 'The World feels dusty', while the piano imitating an organ that perhaps unsurprisingly starts 'I've heard an organ' was beautifully done by Martineau, who also shone in the famous 'Going to Heaven!'. The final song is so sparse in texture it requires real bravery to being off, and Connolly and Martineau rose winningly to the occasion.
Malcolm Martineau has recorded Britten's A Charm of Lullabies for the Avie label, where his soloist was Ann Murray. Connolly brought all of her character to this hypnotic 1947 cycle. The elusive harmonies of the first song seem to reflect Blake's poetry, while Connolly and Martineau brought a gentle swing to the Burns poem of the second piece, 'The Highland Balou'. Britten's score, despite being a lullaby group, offers a huge variety, from the tempo changes of 'Sephestia's Lullaby' to the rapid-fire, almost patter-song 'A Charm from The Jealous Lovers', deliciously delivered here.
There were inevitable encores: Rebecca Clarke's reflective setting of Yeats, 'The Cloths of Heaven' and Britten's delightful 'Tit for Tat' from the song-cycle of that name assembled for the 1969 Aldeburgh Festival from songs of Britten's youth and intended for performance on that occasion by John Shirley-Quirk and Britten himself. Connolly and Martineau were predictably delightful.
Colin Clarke