China Bach, Beethoven, Chopin: Rafał Blechacz (piano), City Hall, Hong Kong, 12.10.2017. (LPL)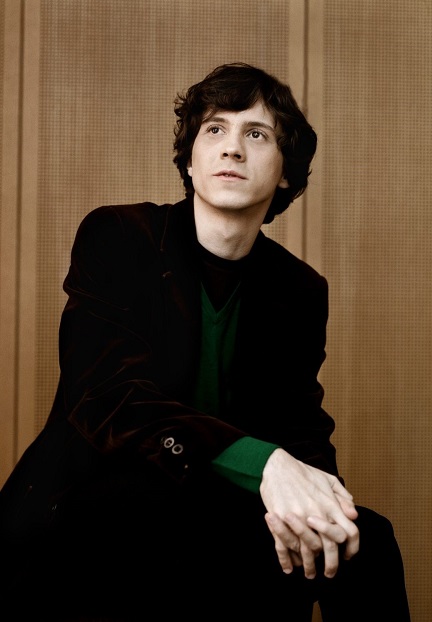 Bach – Four Duettos, BWV 802-805
Beethoven – Rondo in G major Op.51 No.2; Piano Sonata No.3 in C major Op.2 No.3
Chopin – Fantaisie Op.49; Nocturne in F sharp minor Op.48 No.3; Piano Sonata No.2 in F flat minor Op.35
'I stand on naturalness in life and in music', the Polish pianist Rafał Blechacz once said. As part of the Leisure and Cultural Services Department's Encore Series, Mr. Blechacz's Hong Kong recital of Bach, Beethoven and Chopin was a testimony to his philosophy. The concert hall was nearly full for this enriching performance given by one of the best pianists of his generation.
Beginning with Bach's rarely heard Four Duettos, Blechacz's mature ear for voicing, balance and style quickly became apparent. In the second and third pieces of the set, his articulation was crisp as he wove each strand of the musical voices into a complete canvas.
Moving on to Beethoven's Rondo in G major, he painted a musical landscape defined by transparent textures, fine gradations of tone and a lightless of touch that would have pleased Wilhelm Kempff. In contrast to Konstantin Lifschitz's recent performance in Hong Kong, Blechacz in Sonata No.3 took a gentler and more spacious approach centered on poetry and wit. Among the many techniques he used to craft a memorable interpretation was his dynamic control: in the Adagio, from the burst of thick chords to the lightest of pianissimos; and in the Scherzo, with a vivid and lush palette.
The second half of the recital was devoted entirely to Chopin. Beginning with the technically demanding Fantaisie, Blechacz's performance drew a close comparison to that of Fou Ts'Ong's. Despite performing on a less ideal instrument at this concert, Blechacz's tone had the flexibility and warmth of a great singer, sweeping into the musical fields with imaginative freedom and vocal outbursts that transcended his lean display on stage. The Nocturne prepared the audience emotionally for a dramatic interpretation of Sonata No.2 and the always popular funeral march. Blechacz approached the text with fresh eyes, as was evident in his handling of the middle voices and his clarity in the dense Scherzo. His reading of the famous Lento movement was emotionally charged; he was arguably at his best in the middle section, where bitterness in the funeral march morphed into a beautiful lullaby that he performed in exquisite cantabile playing. The whispering moto perpetuo Presto finished off a powerful and fresh reading.
Mr. Blechacz returned to the stage for two encores, one by Brahms and the other by Chopin. It will be interesting to revisit Mr. Blechacz's Bach and the works of the Romantics like Brahms, Schumann and Schubert as his career develops further.
Lam Pak Ling