United States Thomas Morley, William Lawes, Robert Johnson, John Blow, Nicholas Lanier, Henry Purcell, John Dowland, Alfonso Ferrabosco – A Painted Tale: Members of Apollo's Fire: Johanna Novom and Evan Few (violins), René Schiffer and Ann Marie Morgan (violas da gamba, cello), William Simms and Charles Weaver (lutes) / Nicholas Phan (tenor and director). First United Methodist Church, Akron, Ohio, 9.11.2017. (MSJ)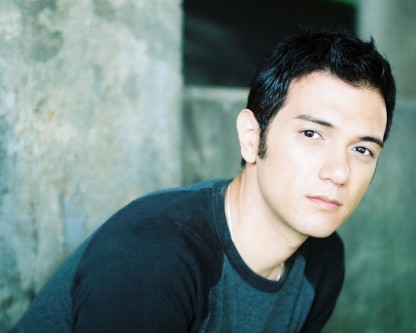 Tenor Nicholas Phan created A Painted Tale, a pastiche of English songs from the sixteenth and seventeenth centuries, as an early music equivalent to Schubert's Die schöne Müllerin. Subtitled '50 Ways to Leave Your Lover,' the selections loosely outline a story of a young man falling in love, feeling betrayal, and dying—a plot perfectly suited to the fashionable melancholia of English late renaissance/early baroque music.
Phan recorded the set on the Avie label with accompaniment from Ann Marie Morgan on viola da gamba and William Simms on lute. As the two latter musicians often perform with Apollo's Fire, the Cleveland-based period instrument ensemble, a concert presentation made perfect sense, omitting a few of the songs, while adding some instrumental interludes by William Lawes and expanding the ensemble to six players.
The title comes from the eponymous song by Thomas Morley, but the bulk of the cycle is drawn from slightly later composers, ranging from the great John Dowland (1563-1626) to the short-lived but brilliant Henry Purcell (1659-1695). Phan has a warm but clear and pliant voice, and he deployed it with an eye on the overall story arc, saving his expressive power for two Purcell gems—the ecstatic 'Sweeter Than Roses' near the end of the first half, and the tortured 'Not All My Torments Can Your Pity Move' as the turning point of the second. Phan balanced strong projection of emotion with crisp enunciation, though the size of Akron's First United Methodist Church is arguably a little too large for such intimate music. Fortunately, the lyrics were included in the program book, albeit with some typos.
The musicians of Apollo's Fire engaged closely with Phan and each other. Johanna Novom shone with her solo violin in John Blow's 'The Self Banished,' and elsewhere canonically duetted with stand-mate Evan Few. Ann Marie Morgan and René Schiffer fleshed out textures with the violas da gamba, with Schiffer changing to cello for a brilliantly stormy solo in Blow's 'Of All the Torments, All the Cares.' Lutenists William Simms and Charles Weaver expertly played an ever-changing variety of lutes, archlutes, theorbos, and even renaissance guitars.
The range of selections was wide, keeping the flow compelling. Least known of all these composers is probably Nicholas Lanier (1588-1666), a distant relative of the great nineteenth-century American poet Sidney Lanier, known for the musicality of his words. Nicholas worked his way to the top of the business, receiving royal appointments. Putting his music alongside such undeniable geniuses as Dowland, Blow, and Purcell makes one suspect that Nicholas Lanier was a better courtier than a composer, but he completed the arc of the storyline well enough.
The discovery of the night was the instrumental music of the largely forgotten William Lawes. Lawes served English King Charles I his whole life, and took up arms to fight for him when Charles was deposed. Alas, Lawes was killed in battle, ending a brilliant creative career. His consort music is dramatic and expressive, a mighty precursor to Purcell's instrumental genius. The Apollo's Fire players made these instrumental interludes an integral part of the unfolding story.
The concert closed with a delightful surprise. Phan saluted the Apollo's Fire staff, who came up with the evening's title that alluded to Paul Simon's 1970s pop song. But as an encore, Phan went even further, by singing the classiest imaginable cover of 'I Will Always Love You' (originally written and recorded by Dolly Parton, but made hugely famous by Whitney Houston), proving that when you travel through music, the distance from century to century becomes insignificantly small.
Mark Sebastian Jordan