Mark Sebastian Jordan Encounters Margaret Brouwer
American composer Margaret Brouwer will be premiering an oratorio, Voice of the Lake, on November 12 in Cleveland. Though she grew up in Michigan, the composer now lives near Lake Erie in Ohio, where she served as head of the composition department of the Cleveland Institute of Music until 2008. By her own reckoning, she has a special relationship with nature in general, and water in particular, which is reflected in many of her pieces.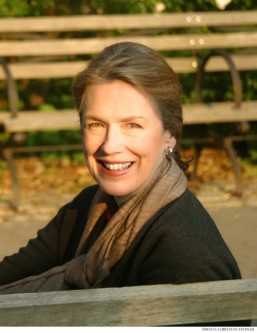 "It's always really bothered me when I see people dumping trash, Coke bottles, or grass clippings in the lake," Brouwer said in an interview. She also cited recent issues such as the U.S. Army Corps of Engineers' plan to dredge the Cuyahoga River in Cleveland, then dump the dredging further out in the lake. Also motivating her were algal blooms in western Lake Erie, caused by runoff from farm fields where fertilizer has been used intensively.
"It's our responsibility to keep it clean," Brouwer said, noting that 11 million people in the greater Cleveland area get their drinking water from Lake Erie. But when she had the idea to write a piece evoking the lake, Brouwer also knew that she wanted to capture the joy of experiencing this inland sea, part of the Great Lakes, the largest system of freshwater seas in the world. She turned to Cleveland poet David Adams, whose work Brouwer had previously set in Whom Do You Call Angel Now? for soprano, violin, and piano, and he provided her with expressive texts.
For this four-movement piece, Brouwer also noted that some of the language needed to be not poetic. She wrote these parts herself, sometimes gathering public domain testimony from hearings accessible online, including remarks from the U.S. Army Corps of Engineers, U.S. Congresswoman Marcia Fudge, and concerned citizens.
The work is unlike anything else Brouwer has created, lasting an hour and fifteen minutes. In addition to an instrumental ensemble, she uses four vocal soloists, choir, children's choir, and a dreamlike video sequence to accompany an interlude during a soprano aria.
While not identifying as a particularly political composer, Brouwer is aware that her opus could be met with controversy in some quarters, particularly in a state where agriculture is dominated by the aggressively anti-regulation Ohio Farm Bureau. But the composer said that she had to express her frustration, as well as her love of the lake.
"It'll be interesting to see if anyone in that area [those opposed to environmental regulation of the Great Lakes] will be aware of it," Brouwer said. "I hope it gives them some thought."
The composer's goal is to reach as large an audience as possible, and she has crafted it with an emphasis on memorable melody.
"It's important for us to think in terms of music that will speak to people even if they're uneducated in classical music," she said, adding that she'd love it if audience members left with the melodies in their heads and sang the arias themselves. She said that the nonstop experimentation of the twentieth century was history, and that the 21st century seems to be about amalgamating the styles of all musical periods into a distinctive voice.
The four sections of the oratorio are "At the Lake," "The Hearing," "The Dream," and "Sunrise on the Lake." Voice of the Lake will have its premiere at 3:00pm on November 12 at the Breen Center for the Performing Arts (2008 West 30th Street in Cleveland). Performers will be the Blue Streak Ensemble, the Oberlin Musical Union directed by Gregory Ristow, the Cleveland Institute of Music Children's Choir directed by Jennifer Call, soprano Angela Mitchell, mezzo-soprano Merav Eldan, tenor Brian Skoog, and bass Bryant Bush, all conducted by Domenico Boyagian.
Mark Sebastian Jordan