Switzerland Ravel, Falla, Debussy, Stravinsky: Javier Perianes (piano), Spanish National Orchestra / David Afkham (conductor), Tonhalle Maag, Zurich, 14.11.2017. (JR)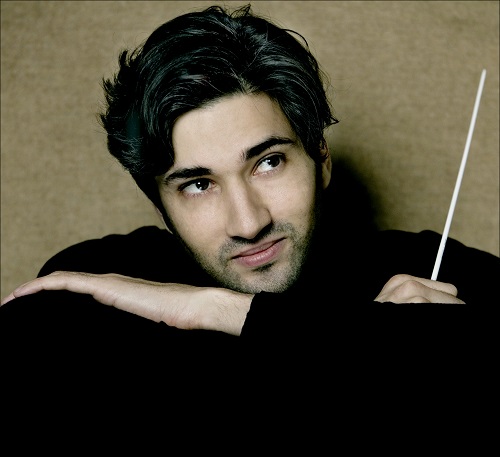 Ravel – Rhapsodie Espagnole
Falla – Nights in the Gardens of Spain
Debussy – Images for orchestra No. 2 – Iberia
Stravinsky – The Firebird – Suite (1919)
I had not heard the Spanish National Orchestra before this concert, nor seen their new Music Director, the up-and-coming young German conductor David Afkham, so here was my chance. The orchestra, founded in 1937, is based in Madrid and is on a short Migros Kulturprozent Classics-funded tour of Geneva and Zurich.
The orchestra brought with them a bevy of popular impressionist Spanish pieces. We started with Ravel, whose birthplace in Ciboure, overlooking the harbour of St. Jean-de-Luz, I visited this summer. It is only eleven miles from the Spanish border, deep in the Basque territory of France. His musical family (his mother was Basque, his father Swiss) would have been steeped in Spanish influence. Afkham chose to conduct this work (and only this work) without a baton, using his long fingers and willowy stature to great effect. Afkham is a Parsee, his father was a doctor in Bombay; eschewing a suit or tails, Afkham sported a natty Nehru-style black tunic with mandarin collar. The orchestra immediately created a first-rate impression, especially when the principal woodwind made their individual contributions. The sound of the orchestra was perhaps not central European but that is hardly surprising. Afkham whipped up the orchestra into an orgiastic frenzy for the final 'Feria'.
Then on to Falla and his evocation of the heat of Andalusia, the gardens of Granada at the Alhambra and in Cordoba. Javier Perianes contributed his piano part with aplomb. He rewarded us with some Chopin, to which he added his own inventions.
After the interval, more impressionist music evoking the Iberian Peninsula, this time by Debussy. I preferred this to Ravel's early work and the Falla, although I was beginning to tire of the sound of castanets. The piece was more engrossing than those before the interval, and enabled the orchestra to play with more passion, particularly when the strings were strummed in the mode of Spanish guitars. It showed off Debussy's skills as a master orchestral colourist, especially when the chiming tubular bells evoke the sounds of the morning of a feast day.
To conclude, the 1919 Suite of The Firebird, which had clearly benefited from additional rehearsal time, perhaps because it was probably not – unlike the other works on the programme – part of the orchestra's standard touring repertoire. The suite gave the brass and timpanist their chance to shine; Afkham controlled the final pages to perfection to deliver a thrilling climax.
An encore is always expected from a visiting orchestra: I thought it might be Chabrier's España, in fact, it was part of Manuel de Falla's Three Cornered Hat.
A rather one-sided programme (all works written in Paris between 1908 and 1914) but an enjoyable one nevertheless.
John Rhodes