Switzerland Bruckner: Tonhalle Orchestra / Franz Welser-Möst (conductor), Tonhalle Maag, Zurich, 16.11.2017. (JR)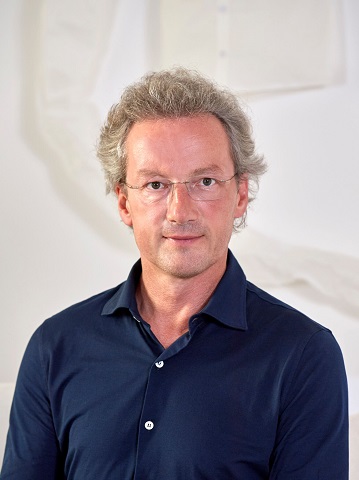 Bruckner – Symphony No.8
There seems, recently, to have been a spate of fine Bruckner Eighths around, from an LPO concert in London (click here), which should have been conducted by Stanislaw Skrowaczewski (who died in February this year) to Nézet-Seguin in Philadelphia. In Zurich, we were treated to three fine consecutive performances under Franz Welser-Möst with the Zurich Tonhalle Orchestra, the work last heard in Zurich under Bernard Haitink ten years ago. I attended the second performance, so good was it that I also went back for the third and final performance.
Welser-Möst's whole persona is clearly completely infused with Bruckner, whom he treats with pious reverence. Möst (as he was then known, adding the name 'Welser' later for artistic purposes) grew up in Wels, a town which Bruckner often visited. Welser-Möst went to school at the Musikgymnasium Linz where Bruckner would have been a hallowed name. The magnificent abbey at St. Florian, where Bruckner was organist for many years and where he is buried underneath the organ, is on the outskirts of Linz.
Welser-Möst also has strong connections to Switzerland. In his early career he was Music Director of orchestras in Winterthur and Lausanne, Music Director of Zurich Opera from 1995 to 2002 and then again from 2005 to 2008 General Music Director of Zurich Opera. He is always a welcome visitor here.
Welser-Möst's reading was both meticulous and monumental; details emerged which are normally not brought out, for instance the layering of themes in the Coda. The orchestra was bowled over during rehearsals, I learned, and made to work hard – this yielded excellent results, even though the performances were not flawless. It would be invidious on this occasion to single out any principals since this was very much a team effort. I must however mention the excellent stand-in timpanist. Welser-Möst hardly ever smiles during performances; music making for him is clearly a very serious business.
Comparing all the movements, the poignant Andante stood out: yearning strings to start, the violas with their ticking clock next to the deathbed, the music never dragging, spine-tingling cymbal clashes towards the end and a ravishing conclusion.
The thrilling and awesome Finale was built up skilfully, Welser-Möst always clearly in tune with the overall vision of the work. As Bruckner himself said when he had finished the work's gigantic finish: 'Hallelujah! The Finale is the most significant movement of my life.'
The acoustics of the makeshift concert hall (a 'Provisorium' – a temporary solution whilst the Tonhalle itself is renovated) continue to impress, although one wonders – given the number of speakers around the hall – whether there is not some electronic wizardry going on.
Full marks to Welser-Möst for not adding a short first half, often – under other conductors – a Mozart piano concerto or some Bach; the work deserves to stand on its own, even if it is only just over an hour long. It was only a shame that there were many empty seats, Bruckner is clearly, sadly, not for everyone.
After the work's blazing and radiant climax had subsided, Welser-Möst received a standing ovation – entirely well deserved. Without a doubt, and with only a few more concerts to go, this was my highlight musical event of the year.
John Rhodes