United States Various composers: Andrei Bondarenko (baritone), Gary Matthewman (piano), Weill Recital Hall, Carnegie Hall, New York, 8.12.2017. (RP)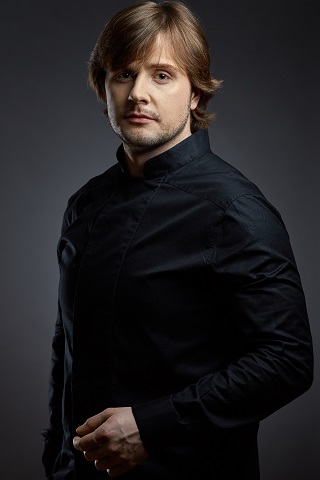 Ibert – Chansons de Don Quichotte
Fauré – 'Les berceaux', 'Fleur jetée'
Ravel – Don Quichotte à Dulcinée
Sviridov – 'Bride', 'Virgin in the City' from St Petersburg, 'O my homeland, O happy and eternal hour!' from Russia Cast Adrift
Rachmaninoff – 'In the silence of the secret night', 'When yesterday we met', 'Were you hiccoughing'
Tchaikovsky – 'Amid the din of the ball', 'I should like in a single word', 'The Nightingale', My Genius, My Angel, My Friend', 'I bless you, forests', 'Not a word, o my friend', 'Again, as before, alone', 'Reconciliation'
Expectations ran high for this recital by Andrei Bondarenko at Carnegie Hall. He garnered worldwide attention when he won the BBC Cardiff Singer of the World Song Prize in 2011 at the tender age of 24. Since then, the Ukrainian baritone has established himself as a talent to watch in opera houses around the world, worked with leading conductors and showed true devotion to the art of the song, an endangered ecosystem if ever there was one. Unfortunately, this ambitious recital left me scratching my head as to what went wrong.
The problems were entirely vocal, much more pronounced in the French songs than in the Russian ones that followed. Bondarenko's French diction was suspect at best, and even with familiar songs I found myself referring to the printed word. He was most at ease in the rich low middle of his voice, especially in the more declamatory songs where his feel for text and musicianship were abundantly apparent. Thus Ibert's romance, 'Chanson à Dulcinée', and Ravel's prayer to St. Michael, 'Chanson épique', from their respective Don Quichotte cycles were absolutely beautiful. The final phrases of Fauré's 'Les berceaux' were similarly ravishing, sung over the song's lulling accompaniment, subtly played by Gary Matthewman.
However, in more dramatic songs, such as 'Chanson de la mort' from the Ibert set, he overshot the mark. In attempting to sculpt huge, sweeping phrases that ranged from the softest pianissimos to what turn out to be wild, woolly climaxes, his high notes took on a brazen, brassy quality. The sound, while not ugly, was nonetheless disconnected from the rest of his voice. Pitch could also be a problem. When vocal production did match his intent, the result was glorious, such as in the final Ravel song when an explosive, joyous "Je bois à joie!" rang out loud and clear.
Sviridov composed St Petersburg in 1995 for the late Dmitri Hvorostovsky, while the cycle Russia Cast Adrift dates from 1977. Bondarenko was at his best in these songs, where his talents and Slavic soul fused perfectly with Sviridov's stark, dark, Russian realism and spare musical textures. His singing in the Rachmaninoff and Tchaikovsky songs that followed was often perfunctory rather than inspired. Tchaikovsky's 'My Genius, My Angel, My Friend' brought out his tender side and with it a warm, beautiful sound, while 'I bless you, forests' gave another glimpse of what might have been.
When I congratulated Matthewman on his fine performance, his first words were, 'How was the balance?' The spirit of the late, great Gerald Moore lives on: he most certainly was not too loud. Matthewman is a splendid accompanist, adroitly imitating the strumming of the guitar in the Ibert songs or pounding out a stirring patriotic hymn in Sviridov's 'O my homeland, O happy and eternal hour!' His romantic spirit was unleashed in Rachmaninoff's lush, chromatic lyricism and in Tchaikovsky's piano accompaniments, both expansive and spare. He also provided information about their sole encore, one of Rubenstein's Twelve Persian Songs, which inexplicably went unannounced.
Bondarenko can charm, as was evident in Rachmaninoff's 'Were you hiccoughing' and the few other songs that required a lightness of touch. I love dark, dramatic, soul-searing songs as much as anyone, and heaven knows I appreciate a risk taker, but youthful bloom in a voice can fade all too quickly. It is a gift that a singer should nurture and cherish. I've heard Bondarenko sing far better in Zurich. As it was, I wanted a shot of vodka as the final notes sounded instead of the free glass of wine that Carnegie Hall so generously provided.
Rick Perdian