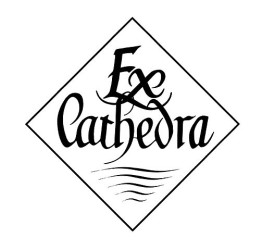 Ex Cathedra Raises a Glass, or Six, for Christmas
Later this month, leading UK choir Ex Cathedra brings the ethereal sound-scape of Ēriks Eŝenvalds' 'Stars' to St John's Smith Square as part of its 'Christmas Music by Candlelight' programme on 14 December. Setting a poem by Sara Teasdale, the Latvian composer's work is scored for choir, Tibetan singing bowls and wine glasses tuned to six pitches, giving it a magical, otherworldly character.
Finding glasses that could be tuned to the exact pitches specified in the score proved a challenge for the Birmingham-based choir, which first performed the work in 2016. General Manager, Peter Trethewey explains:
"Many people will know the dinner-party trick of running a wet finger around the top of a wine glass to produce a note. However, we soon learned that not all glasses work equally well and that the amount we could change the pitch of any single glass by adding water was limited. After a lot of searching we've been able to source enough glasses of different shapes and sizes for each of the 6 notes in the piece. Now, one of the more stressful aspects of the concert will be getting them safely around the country! But it's a wonderful addition to the programme and the glasses really bring the piece to life."
'Stars' is one of two Eŝenvalds compositions in Ex Cathedra's 2017 'Christmas Music by Candlelight' programme. The other, 'Long Road', has regularly featured at the end of concerts in recent years and sees the choir surround the audience with sound.
Now in their tenth consecutive year at St John's Smith Square, where they form part of the venue's Christmas Festival, the choir's candlelit Christmas concerts are famously eclectic, stringing together everything from traditional carols and well-loved choral favourites to plainchant and new commissions. The concert in London is one of 11 performances which sees Ex Cathedra appear in Shrewsbury, Wolverhampton, Hagley, Leicester, Hereford and return home at the end of December with five performances in Birmingham. Details of all these concerts can be found here.
This year's programme explores a wide range of seasonal music, old and new, punctuated by an equally eclectic selection of readings. Included this year are 11 works by eight living composers, alongside well-loved Christmas favourites, such as 'Away in a manger' and Bach's 'How shall I fitly meet thee?', which Ex Cathedra has performed at the close of every one of its candlelit Christmas concerts for the past 48 years.
Tickets are available from the St John's Smith Square Box Office (020 7222 1061). Further information and online booking details are available at www.excathedra.co.uk/2017-18-christmas-music-by-candlelight-london/.