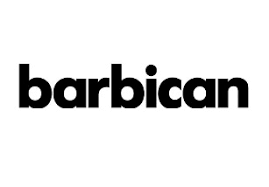 The Barbican announces its 2018/19 classical music season
At the core of the Barbican's 2018/19 classical music season ambitious programme are the Centre's Resident Orchestra: the London Symphony Orchestra; Associate Orchestra: the BBC Symphony Orchestra; and the Barbican Associate Ensembles the Academy of Ancient Music and Britten Sinfonia, alongside the Barbican's own-curated concert series, Barbican Presents.  The Australian Chamber Orchestra returns as the Barbican's newly appointed International Associate Ensemble at Milton Court. Throughout the season, Barbican programmes will be supported by creative learning work and through close collaborations with the Guildhall School of Music & Drama.
Highlights include the following pioneering collaborations and special projects:
Director Peter Sellars returns with two contrasting staged productions, continuing and expanding on previous Barbican and LSO collaborations: a performance of Lassus's a cappella Renaissance masterpiece Lagrime di San Pietro featuring the Los Angeles Masterchorale with conductor Grant Gershon; and Janáček's The Cunning Little Vixen with the LSO conducted by Sir Simon Rattle and featuring Gerald Finley, Lucy Crowe, Willard White, Sophie Burgos and Peter Hoare
To open their season the BBC SO join forces with Professor Brian Cox and conductor Ben Gernon to take a fresh musical and visual look at The Planets, 100 years since the landmark work received its premiere.
A semi-staged performance of Purcell's Dido & Aeneas with the Academy of Ancient Music, concluding a three-year Purcell opera cycle, co-presented with the Barbican.
Sound Unbound returns in May 2019 in what will be the third iteration of the Barbican Classical Weekender, which gives audiences the chance to explore new sounds and rediscover familiar ones, from medieval to modern, in a relaxed festival environment.
Marin Alsop conducts the LSO in two performances of Leonard Bernstein's Candide, on the same stage where Bernstein himself conducted the orchestra in this work in 1989.
In the year that marks 100 years since the successful Parliamentary appeal for universal suffrage, the BBC Symphony Orchestra and Chorus performs Ethel Smyth's Mass in D, commemorating a composer who was herself a key member of the women's suffrage movement.
Other Worlds – the London Contemporary Orchestra and Choir with conductor Robert Ames present the UK premiere of Giacinto Scelsi's Uaxuctum: The legend of the Maya city, destroyed by themselves for religious reason, a piece depicting the end of an ancient civilization; alongside a performance of John Luther Adam's apocalyptic piece Become Ocean, which is inspired by the Alaskan landscape and the composer's preoccupation with climate change.
Jóhann Jóhannsson: Last and First Men – a new multimedia work by the Oscar-nominated Icelandic composer, combining film – with narration by Tilda Swinton – and music, with the score performed live by the LSO and conductor Daníel Bjarnason.
Enda Walsh and Donnacha Dennehy's The Second Violinist – the Barbican presents the UK premiere of this modern opera telling the foreboding story of a life falling apart. Produced by Landmark Productions and National Irish Opera.
Darbar Festival – the iconic festival of Indian classical music comes to the Barbican for the first time in Oct 2018.
Premieres and new commissions
Sir Harrison Birtwistle: Fanfare (world premiere) co-commissioned by the Barbican and the LSO for Sir Simon Rattle to open the LSO season and a new work (world premiere), a Barbican and LSO co-commission to be performed in May 2019.
UK premiere of Alain Altinoglu's arrangement of a suite from Debussy's Pelléas et Mélisande, performed by the BBC SO and conducted by Sir Andrew Davis.
Die Stadt ohne Juden/The City Without Jews (1924): A Dystopian Prophecy of Intolerance – a live screening of the restored silent film directed by H K Breslauer with a new score by Olga Neuwirth (UK premiere), co-commissioned by the Barbican.
Roderick Williams, Milton Court Artist-in-Residence – programmes for the baritone's residency will include the world premiere of a new song cycle by Ryan Wigglesworth as well as the UK premieres of a new work by Williams himself and by composer Bob Chilcott performed by the BBC Singers.
Sunleif Rasmussen: Quadroforone (world premiere, commissioned by the Barbican) and a new work by Anahita Abbasi (UK premiere), both performed by harpsichordist Mahan Esfahani.
BBC SO present world premieres by Richard Causton, Cheryl Frances-Hoad, Gavin Higgins and Paweł Szymański, and a number of UK premieres by Thomas Larcher.
The LSO gives world premiere performances of works by Sir Harrison Birtwistle, James MacMillan, and two young composers who have been part of the Orchestra's new music development programmes, Liam Mattison and Donghoon Shin.
For the Fallen: Marking the First World War Centenary
100 years since the guns fell silent, For the Fallen looks to a future haunted and shaped by the past, with a series of concerts by living composers that bridge the century between that moment and now.
4 Nov 2018 – The LSO gives the world premiere of James MacMillan's All the Hills and Vales Along, setting poetry by WWI poet Charles Sorley who was killed in action in 1915
9 Nov 2018 – Britten Sinfonia gives the world premiere of a new orchestral version of Nico Muhly's poignant The Last Letter, settings of last letters to loved ones sent by soldiers on both sides of the conflict.
10 Nov 2018 – The BBC SO's Total Immersion: In Remembrance World War 1 will feature talks and music inspired by the First World War, culminating in a performance of Mark-Anthony Turnage's opera The Silver Tassie based on a play by Seán O'Casey.
11 Nov 2018 – The BBC Singers and their new Chief Conductor Sofi Jeannin perform two new contemplative works: a Barbican and RIAS Kammerchor co-commission for Roderick Williams; and, to coincide with the centenary of Wilfred Owen's death, Bob Chilcott's setting Move him into the sun.
Composer and Artist Focuses
The BBC SO presents Total Immersion days dedicated to exploring the musical life and works of composers György Ligeti (2 Mar) and the Boulanger sisters – Lili and Nadia (6 Apr).
Diana Damrau sings Strauss – in recital with pianist Helmut Deutsch; in the Four Last Songs with the Bavarian Radio Symphony Orchestra and Mariss Jansons, and in the closing scene of Capriccio with the LSO under Gianandrea Noseda.
Daniil Trifonov features in an LSO Artist Portrait performing with the Orchestra and in recital
Milton Court – programme and residencies
Australian Chamber Orchestra and Richard Tognetti return in their first season as Barbican International Associate Ensemble at Milton Court.
Baritone Roderick Williams will be the third Milton Court Artist-in-Residence.
The BBC Singers offer a series of concerts including two performances with the Academy of Ancient Music of works by Lully and Rameau with Chief Conductor Sofi Jeannin, supported by the Aakash Odera Company (19 Oct) and Handel's Israel in Egypt (10 May).
Two concerts by the Casals Quartet, including Hungariana, a day curated by creative director Gerard McBurney featuring three concerts of music by the towering trio of Hungarian composers Bartók, Ligeti and Kurtág.
Pianist Benjamin Grosvenor and the Doric Quartet will appear at Milton Court in Feb and May 2019, in programmes featuring Chopin's two piano concertos in the chamber versions.
Visiting orchestras and ensembles
Vienna Philharmonic Orchestra with conductor Ádám Fischer
Bavarian Radio Symphony Orchestra with conductor Mariss Jansons
Orchestra dell'Accademia Nazionale di Santa Cecilia with conductor Sir Antonio Pappano
City of Birmingham Symphony Orchestra with Music Director Mirga Gražinytė-Tyla
Il Pomo d'Oro with conductor Maxim Emelyanychev
Collegium Vocale Gent with conductor Philippe Herreweghe
Les Arts Florissants with conductor William Christie
Le Concert Spirituel with conductor Hervé Niquet
Huw Humphreys, Head of Music at the Barbican, said: "We are thrilled to launch our 2018/19 season, and what a season it promises to be! Alongside the programmes of our Resident and Associate orchestras and ensembles, we will feature visiting orchestras ranging from the Vienna Philharmonic to the Australian Chamber Orchestra and the stellar roll-call of guest artists includes William Christie, Diana Damrau, Mirga Gražinytė-Tyla and Yo-Yo Ma. Our joint seasons offer a vast array of newly commissioned work, imaginative collaborations and some of the best-loved works in the classical repertoire while our third Barbican Classical Weekender, Sound Unbound, will surprise and delight audiences in equal measure. I can't wait to embark on this new musical journey with our audiences and partners this autumn."
The 2018/19 classical music season opens in September 2018. Online and postal booking will open to Barbican Members Plus from 25 January 2018, Barbican Members on 29 January 2018 and to the general public on 2 February 2018. All telephone and in person booking will open on 21 February 2018. Detailed listings for the season can be found at: http://barbican.org.uk/classical1819.