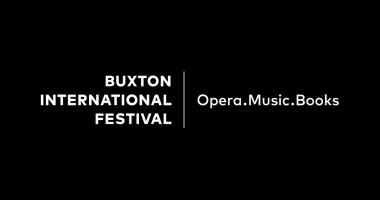 Buxton Festival Announces Michael Williams as New CEO
Michael Williams, who is currently Managing Director of Cape Town Opera, (CTO), will take up his new post in Buxton in April 2018.
Williams has been Managing Director of CTO since 2005, but has been with the South African opera company since 1990. He has lead the way in establishing Cape Town Opera as the leading opera company in South Africa and has brought the company to global attention. Whilst at CTO, Williams has been instrumental in developing outreach and education, initiating their Choral Training Programme, directing operas and commissioning the creation of new work. He is the recipient of the Nederburg Award for his contribution to opera in South Africa
Williams is a writer and librettist and has written four operas for young people all of which toured throughout South Africa as well as a number of young adult and crime novels. He wrote the libretti for several operas and musicals all performed by CTO, State Theatre, NorrlandsOperan and Wales Millennium Centre including Mandela Trilogy which since its creation in 2010 has toured worldwide including to the UK. During his tenure Williams began touring CTO productions to major venues all over the world and developed co-productions with several international opera companies.
On accepting the role of Chief Executive Officer of the Buxton International Festival, Michael Williams said:
'I am delighted to have been invited to be the Chief Executive Officer for Buxton International Festival. I am very much looking forward to working with Artistic Director Stephen Barlow on a Festival well known for its commitment to producing rarely performed operatic gems and showcasing the best of young British talent.
I am particularly eager to create new projects throughout the year, expand the cultural learning programme and develop both new audiences and young talent. I also plan to continue the excellent work on building the reputation of the Book and Music components of the Festival. What impressed me enormously was the passion and ambition that everyone associated with the Festival has for the town of Buxton. I am excited to become part of the team that makes Buxton such an exciting place to visit every summer.'
Earlier this week Buxton International Festival announced the Opera and Music Series for the 2018 festival, including a rare staging of Verdi's Alzira and Mozart's Idomeneo as well as concerts by The Fibonacci Sequence, The Fitzwilliam Quartet, BBC New Generation artists Ashley Riches and Kathryn Rudge, recitals by Roderick Williams and Christian Blackshaw amongst others.
The Buxton International Festival runs from 6th-22nd July 2018. Further information from the Festival website.