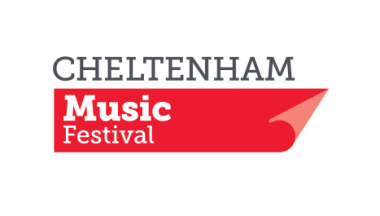 A Star-studded line up at 2018 Cheltenham Music Festival from 30 June to 15 July 2018
The 74th Cheltenham Music Festival brings the very best of classical music to the widest possible audience (30 June – 15 July). A star-studded line-up includes a Festival debut from Maxim Vengerov,  András Schiff with the OAE, Sheku Kanneh-Mason, Sarah Connolly, James Gilchrist, Mahan Esfahani, Steven Isserlis, Benjamin Grosvenor and The King's Singers plus Sir Mark Elder and Louise Alder with The Hallé and Martyn Brabbins with the BBC National Orchestra of Wales.
The Festival marks the anniversaries of Leonard Bernstein, Claude Debussy and Hubert Parry as well as the world premières of Joseph Phibbs' chamber opera, Juliana, a retelling of Hansel & Gretel by Matthew Kaner and Simon Armitage; four Quartet premières by the Ligeti Quartet; and Festival commissions from Gavin Higgins, Eddie Parker, Kenneth Hesketh and Richard Blackford.
The virtuoso trumpeter Alison Balsom, Cheltenham Music Festival's new Artistic Director paid tribute to Meurig Bowen's programming, saying: 'I am thrilled to be taking over the helm of Cheltenham Music Festival as we announce a particularly fantastic line up for 2018 – bringing the very best of classical music to the broadest possible audience, and making it possible for both Cheltenham and the wider community to experience this great art form in all its glory.'
Greats at Cheltenham Town Hall
Russian violinist Maxim Vengerov comes to Cheltenham Music Festival for the first time in a chamber music programme which includes Brahms violin sonatas and Mendelssohn's Octet. (5 July).
The Hallé conducted by Sir Mark Elder perform Elgar's Symphony No. 1 and a selection of Mozart and Richard Strauss songs with soprano Louise Alder, winner of the Audience Prize in the BBC Cardiff Singer of the World (4 July).
 The BBC National Orchestra of Wales takes up residency for three days (6 – 8 July), under the baton of Martyn Brabbins. They'll perform Elgar's Cello Concerto with rising star Sheku Kanneh-Mason and Vaughan Williams' The Lark Ascending.  Brabbins also conducts the orchestra's strings in a world premiere Festival commission by Richard Blackford dedicated to former Festival Director Meurig Bowen.
Sir András Schiff leads the Choir and Orchestra of the Age of Enlightenment from the keyboard in an all-Haydn programme including the Harmoniemesse (8 July).
English country-house opera is staged in the Town Hall's Pillar Room for one night only. The internationally renowned companies of Iford Arts and Opera della Luna perform Bernstein's satirical masterpiece Candide in the round. This sparkling new production from director Jeff Clarke continues Opera della Luna's reputation for inventive, irreverent, hilarious and high energy shows.
Pittville Chamber Encounters
The Festival's morning recitals at the elegant Pittville Pump Room are a lynchpin of the programme. A dozen 11am concerts run daily from 4th-15th July featuring the finest pianists, singers and chamber ensembles, beginning with Dame Sarah Connolly (4 July) with the first outing of a new programme of English song by composers from the Royal College of Music. Other artists appearing in these concerts include pianist Benjamin Grosvenor (8 July); cellist Steven Isserlis (13 July); The Sitkovetsky Piano Trio (5 July); the Carducci Quartet (6 July); the Haffner Wind Ensemble (7 July); the Berkeley Ensemble (14 July); the Eberle Masurenko Helmchen Hecker Quartet (12 July); and Chineke! Chamber Orchestra (15 July).
Rising Stars
An annual highlight of the Festival is the BBC New Generation Artist series. This year features the New York-based Calidore Quartet and trumpeter Simon Höfele (9 July). The Calidore Quartet (10 July), joined by cellist Andrei Ioniță, and viola player Eivind Holtsmark- Ringstad; and pianist Mariam Batsashvili (11 July). All three concerts are recorded for broadcast by BBC Radio 3.
The Carice Singers, a vocal ensemble of sixteen young professional singers conducted by George Parris, give their Cheltenham debut in a programme of Sir Hubert Parry performed in his home church, Holy Innocents in Highnam (5 July).
World Premières and New Music
The Festival has over twenty world premières this year include a new chamber opera Juliana by Joseph Phibbs  based on Strindberg's Miss Julie with Nova Music Opera conducted by George Vass at the Parabola Arts Centre at Cheltenham Ladies College (15 July).
Poet Simon Armitage retells Hansel and Gretel in an extended lyrical poem with chamber music by Matthew Kaner performed by the Goldfield Ensemble, shadowplay and puppetry by Clive Hicks-Jenkins, and produced by Kate Romano (7 July).
The Ligeti Quartet performs four world premières (11 July), with works from Michael Zev Gordon, Sarah Rimkus, Ayanna Witter-Johnson and Bethan Morgan Williams (supported by the Susan Bradshaw Composers' Fund) plus a new work from young composer Christian Mason.
Loose Tubes flautist and composer Eddie Parker holds a life-long passion for the music of Claude Debussy and brings together a unique new ensemble of twelve outstanding jazz and classical performers including singers Brigitte Beraha and James Gilchrist for Debussy Mirrored (13 July).
A new work Gursky Landscapes by Gavin Higgins is performed by the Carducci Quartet and David Cohen (6 July), The Berkeley Ensemble perform Kenneth Hesketh's The Singing Bone (14 July) and Martyn Brabbins conducts the strings of BBC NOW in a world première of Kalon by Richard Blackford (6 July).
Spectacular Sounds and Spaces
A four-concert series in the breathtaking surroundings of Syde Manor pays tribute to Johann Sebastian Bach's favoured Leipzig coffee house, Café Zimmerman (30 June/1July). Iranian-American harpsichordist and Bach specialist Mahan Esfahani stars in this specially programmed weekend of intimate concerts and conversation featuring music by Buxtehude, Albinoni and Erlebach alongside plenty of Bach, including a performance of the Goldberg Variations.
 A strong choral thread running through the Festival includes The King's Singers in Tewkesbury Abbey covering everything from Thomas Tallis to Paul Simon (9 July);  an atmospheric late night concert by the Choir of Keble College, Oxford in a programme of  Dupré  Fauré and Duruflé  (5 July); the Choir of King's College Cambridge sing psalm settings including Bernstein's Chichester Psalms and Parry's I was glad (11 July);  massed choirs take over Gloucester Cathedral for Berlioz's monumental Grand Messe des morts (14 July); and The Bevan Family Consort (including sopranos Sophie and Mary Bevan, siblings and cousins joining together for one night only) perform contemplative liturgical works in All Saints' Church, Pittville (13 July).
For more details visit: www.cheltenhamfestivals.com/music
Box office: 01242 850270.
@cheltmusicfest