United Kingdom Liszt, Alkan, Thalberg, Chopin: Mark Viner (piano), Wigmore Hall, London, 2/3/2018. (JB)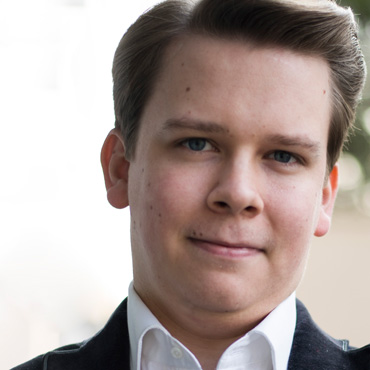 Liszt – Bénédiction et serment, deux motifs de Benvenuto Cellini S396 (based on Hector Berlioz; Réminiscences de Norma de Bellini – Grande Fantaisie S394 (based on Bellini)
Alkan – Souvenirs: Trois morceaux dans le genre pathétique Op.15
Thalberg – Fantasie sur des thèmes de l'opéra Moïse Op.33 (based on Rossini)
Chopin – 2 Nocturnes Op.48
Consider virtuosity. What are its qualities, whether in a poet, actor, composer, performer or other? What are its effects? What are its many imitations?
If you saw Daniel Day-Lewis in Stephen Frears's My Beautiful Laundrette (1985) then in his recent Paul Thomas Anderson's Phantom Thread you will have seen the same actor inhabiting different roles with overwhelming panache.
Frances McDormand performs the same feat in Martin McDonagh's recent Three Billboards Outside Ebbing, Missouri and has a Best Actress Nomination, her second, after her 1996 win for Fargo, which was directed by the Coen brothers (she is married to Joel) in which she brilliantly played a pregnant police-chief.
Lesser actors would maybe have given a very good imitation of these roles but Day-Lewis and McDormand simply are these roles. In both cases, what they put into the roles and what they get out of them, becomes a single art. Two important arts for the price of one, so to speak. It's as rare as it is striking.
Then there is the adage that a virtuoso is someone who makes difficult music sound easy. The playing of Benno Moiseiwitsch comes to my own mind whenever anyone mentions this quality. But I would also add that the virtuoso sometimes surprises by making simple music sound richly complex. Think of Clifford Curzon or Benjamin Britten's keyboard skills here.
Notice that both the foregoing qualities are an invitation to us listeners to hear something we had not previously heard in the music.
Mark Viner chose for his Keyboard Trust Prizewinner's 2018 Recital at the Wigmore Hall, four pianist composers who are all acclaimed virtuosos. This is surely an invitation to consider the virtuosity of Mr Viner himself. That is why I have indicated my own understanding of virtuoso. Not everyone will agree with this understanding. And least of all, Mr Viner himself.
In fact he ticks very few of the pointers mentioned above. But the last thing a concert should be about is ticking boxes of critics as idle as me. I feel obliged to see if I can make this last point work to his advantage without introducing too much self-chastisement or abandoning a critic's responsibilities.
Viner was born in 1989, trained at the Purcell School and the Royal College of Music B.Mus Course. He has won prizes at international competitions for both Alkan and Liszt and was appointed Chair of the Alkan Society (2014) and the Liszt Society (2017) and almost singlehandedly brought about a revival of public interest in Alkan's music, whose complete works he is recording.
Charles-Valentin Morhange (1813-1888) was the second child of an orthodox Ashkanaziac Jewish family from Morhange, some thirty miles north of Metz (Russia). His father was a distinguished pianist and founder of a private music school in Paris, and Charles-Valentin took over Alkan –  his father's first name – as his surname. Charles-Valentin was deeply steeped in Jewish traditions and rituals and a much-respected scholar of Hebrew, Greek and Aramaic (the language Jesus spoke, and of the Syriac documents of Christianity, which represent the oldest written documentation to come down to us of the Christian religion. How much of these documents remain is anyone's guess after the troubles in Aleppo where the Library was stored under the charge of the Metropolitan of Aleppo, who some fifteen years ago was made a Fellow of Saint Catherine's College, Oxford).
Alkan (as I shall forthwith call Charles-Valentin) actually made translations into French of what Westerners call the Old Testament plus the apocrypha and the New Testament –which he claimed you would need to be Jewish to understand! Sadly these translations are lost. Unsurprisingly, Alkan's favourite gospel was St. Matthew's. Whoever this author of Matthew was, he was a Jew: his materials are arranged in threes and sevens – both mystic numbers in the Kabbalah (sometimes written Qabalah) – a Jewish mystical system where numbers communicate secret messages to initiates.
Leslie Howard has criticized Alkan for his relentless writing music in four bar phrases with hardly a variation. Mark Viner wants to unapologetically draw our attention to this. There! Take that! And that! And that!
I have to say that my sympathies here lie with Dr Howard. Shouting off with your head can be fun for a while, but it also becomes thin when repeated. A wicked bore in fact. And in case you are wondering, I have asked myself the question, are there times when boring can become beautiful?  But so-far I've been able to come up with a positive answer to this.
Viner played Alkan's Three Pieces in Pathétique Mode, Op.15 (an early work; toward the end of his life Alkan became something of a recluse but was always ready to joke with his many pupils. I fear that here the joke was on the audience. And I don't like being taken for a ride. Sorry to be a spoilsport. I'm not usually like this.)
Sigismond Thalberg (1812 – 1871) was an exact contemporary of Liszt, both making their reputations at the same time in Paris. Thalberg owes everything to the better-known composer. His Fantasy on two themes from Rossini's Moise is a sheer delight in all its folly. Viner pulled out all the right stops for this brilliant romp. His technique is dazzlingly always in service of the music: not a note missed, in fact, beautifully played with apparent ease (making difficult music sound easy) more especially when themes combine in unexpected counterpoint. This may be a pianist circus, but Viner is the ideal ring-master: you get that rare feeling of control, yet with no control in evidence: crystalline clarity all the way.
Mark Viner was so studiedly avoiding sentimentality in Chopin's two Op 48 Nocturnes as to give the impression he was playing Webern. Too calculated dear Mark. This music will play itself when a man of your natural talents will only allow it. Being a control-freak is your own worst enemy. Stop it, please.
I'm sorry to report that because of the vagaries of Southern Rail, I had to leave the Wigmore Hall before the final piece on the programme, Liszt's Norma Fantasy. The few notes I could hear through the door sounded wonderful. And I arrived at London Bridge Station just in time to be told the last train to my destination had been cancelled. An employee of the Railway told me if I ran like hell to platform 15 I might just catch a train that would take me to a station from where I might catch a bus. I just made it in time to platform 15 and sank down into the first seat. A chap next to me pulled out a flask of whisky and said I looked as though I needed a slug of it. I thanked him, but said I'd just been to a concert which I now wanted to replay in my head, because I had to write about it tomorrow.
Jack Buckley