United Kingdom Beethoven:  Llŷr Williams (piano), Wigmore Hall, London, 4.4.2018. (AS)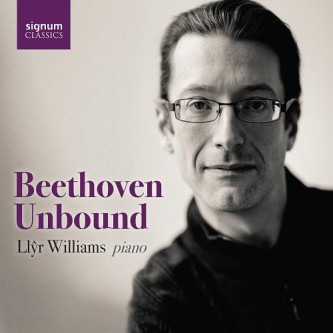 Beethoven: Piano Sonata No.6 in F, Op.10 No.2; Seven Bagatelles, Op.33; Piano Sonata No.26 in E flat, Op.81a, Les adieux
 This lunchtime recital was not part of the Wigmore Hall's usual series of events but was given to mark the release of Llŷr Williams's 12-CD set, Beethoven Unbound on the Signum Classics label (SIGCD527). The recordings have been taken from nine live Wigmore Hall recitals given over a period of three years, and the set contain all the sonatas plus other piano works. Though the recitals were recorded and released digitally – by Llŷr himself – this box set is the first physical recording.
In the early Sonata No.6 the opening Allegro was played in a very clear, classical style, but with plenty of warmth. There was an attractive sense of charm and thoughtfulness in the following Allegretto movement, and the final Presto was not merely delivered with rapid brilliance but had an appealingly vivacious quality. The performance as a whole was a fine marriage of objective clarity and expressive communication.
The term 'Bagatelle' suggests a mere trifle, easily thrown off in the composition process, but of course the Op.33 set is far from that, and consists of varied, highly considered pieces with a good deal of gravitas. The nature of each was conveyed very individually by Williams – the first poised, pleasant in feeling and graceful, the second charming and thoughtful, the fourth delicate but imbued with an affecting quality of nobility. The fifth Bagatelle's tricky rhythms were negotiated with nonchalant good humour.
Quite naturally Williams approached the Les Adieux Sonata in a tougher, more muscular fashion than the previous works. The structure and argument were conveyed as before, however, with a combination of clarity and a quality of expressive warmth that was, though, always kept within the bounds of the music's natural style. The middle Andante espressivo movement had a notable sense of concentrated, searching strength: the finale, played with an entirely appropriate vigour, was still ruled by intellectual discipline.
This was a highly impressive short recital. If the playing in the box set reaches such standards it will rival the best Beethoven surveys that have been compiled on record hitherto.
Alan Sanders