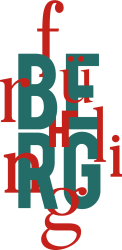 Austria BERGfrühling [4] and [5] – Dvořák, Berg, Schumann, and Schubert: Alban Berg Ensemble Wien (Sylvia Careddu [flute], Alexander Neubauer [clarinet], Ariane Haering [piano], Sebastian Gürtler, Régis Bringolf [violins], Subin Lee [viola], Florian Berner [cello]), Rya Yoshimura (bassoon), Peter Dorfmayr (horn), Ivan Kitanović (double bass). St George's Parish Church, Sternberg, and Alban Berg Saal, Carinthian Music Academy, Ossiach, 12.5.2018. (MB)
Dvořák – String Quintet No.2 in G major Op.77 for string quartet and double bass
Berg – Four Pieces for piano and clarinet Op.5
Schumann – Piano Quartet in E-flat major Op.47
Schubert – Octet in F major D803
This year's BERGfrühling closed in style with two final-day concerts: one at the lovely little Parish Church of St George, Sternberg/Strmec (in this part of Carinthia, one is very close indeed to Slovenia), the other back at Ossiach Abbey, now the home of the Carinthian Music Academy. At the former, we heard Dvořák's Quintet, op.77, the little church full to the rafters. I found a place up in the organ loft, from where I could look – and listen – down to an equally lovely performance. I was struck immediately by the richness and sheer physicality of the string tone, the first movement, like its successors, proceeding at a well-chosen tempo, with a fine sense of motivic cohesion and harmonic impetus. It thus perhaps sounded closer to Beethoven than one often hears, and was certainly none the worse for that. Not that 'Bohemian' lyricism was lost; far from it. Indeed, 'local' dance rhythms and melodies were transmuted into something more universal, nowhere more so than in the scherzo. Darker undertones were given their due, especially by the viola and cello. The melancholy lyricism of the third movement was permitted to speak, even to be savoured, without indulgence. An intangibly – sometimes tangibly too! – integrative finale again relied on motivic cohesion, or rather on its communication to round things off in duly good-natured style. Then it was out of the church for a little tasting of local produce.
Back in Ossiach, Berg, Schumann, and Schubert concluded the festival. I do not think I have heard a better performance of the Four Pieces for clarinet and piano, op.5 than this, from Alexander Neubauer and Ariane Haering, both musicians clearly in their element. The first piece exuded Schoenbergian lyricism, horizontally and vertically: paradoxically perhaps – or not – given its tendency to aphorism. (Schoenberg could write aphoristically too, of course. When he and Berg do, it is striking how little they sound like Webern!) Weighting and tone quality sounded just right, an integral part of the work's performance. A more fragmentary Busoni – the Busoni of, say, the Sarabande and Cortège – came to mind in the second piece, its line as long, or so it seemed, as those of the Mozart Clarinet Quintet heard the previous day, yet endlessly variegated too. The third piece, 'Sehr rasch' was sardonic, yet lightly rather than aggressively so: a Mahler movement telescoped, not unlike Webern perhaps in conception, and yet still very different in practice. It was a very different radicalism we heard in the final piece, imbued with an unmistakeably Bergian nostalgia, and yet related nevertheless, almost mystically, to Wozzeck too. Violent and serene, there were dialectics aplenty here.
Schumann's Piano Quartet seemed to take leave from late Beethoven, prior to release in the exposition proper. If hardly carefree, it nevertheless spoke of joy in its post-Mozartian lot. (Given the key, E-flat major, one can hardly fail to think of certain Mozart works in that same key: KV 482, 493, etc.) Not that we were ever in any doubt that this was Schumann, of course, especially when it came to the piano writing – and performance – but there is perhaps something more Classical, not least in its very particular tension between major and minor, than in much of his music. Beethoven inevitably came to mind in the scherzo, but Mendelssohn too, for its opening proved truly featherlight, whilst lacking nothing in harmonic grounding. Its fantastical paths spoke unmistakeably, though, of a darker, more troubled woodland. Over in the twinkling of any eye, it prepared us for the necessary contrast of the Andante cantabile, ardent lyricism to the fore. A few intonational lapses could readily be overlooked for chamber music with such a heart. The final fizzed as post-Mozartian Sekt: necessary release. There were darker passages too, of course, a battle still to be won, yet we knew that it would be.
Additional woodwind caught one's ear from the off in Schubert's Octet. Here, aptly for so welcoming a festival, we found ourselves in the world of superior Hausmusik. The first movement offered space and dynamism. For all that one can and should delight in this music, it needs direction, which it certainly received. Likewise the Adagio never dragged, whilst remaining very much an Adagio in character. There was darkness at its heart, but light too. The scherzo gloried in its evocation of rusticity (not the same thing as rusticity itself!) Like the first trio in the previous day's Mozart Clarinet Quintet, the trio both relaxed and intensified, Florian Berner's cello a guiding presence here in its counterpoint. The theme and variations developed with purpose, a rebuke to those – there are still many – who underestimate classical variation form (perhaps excepting the Diabelli Variations). All musicians shone individually, yet, more important still, as an ensemble. There was more post-Mozartian delight, but also pathos and tumult in the minor mode. The strange minuet proved melancholic without exaggeration, preparing the way for the extraordinary introduction to the finale, imbued with foreboding, close to Beethoven, yet never quite to be identified with him. The main body of the movement emerged as if a storm had passed, with the colours one might thereby expect. There were reminders, yes, of what had passed, yet, as with Schumann, it was clear where we were heading. And once we had reached that destination, what was more fitting than to round off with a little Johann Strauss, the Kaiser-Walzer, as arranged by Schoenberg? A delightful end to a delightful festival.
Mark Berry