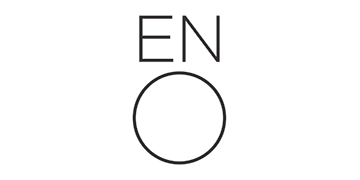 English National Opera launches free tickets for Under 18's
English National Opera (ENO) has announced that anyone aged under 18 will get free tickets to ENO productions on Saturdays. The tickets will be for seats in the Balcony and be available for any or all of the 11 Saturday performances in the Spring 2019 season in the London Coliseum.
This scheme dramatically expands ENO's audience engagement strategy and forms part of the company's central mission to ensure the art form is accessible to everyone.
Children under the age of 16 will need to be accompanied by an adult. However, as part of the initiative, adults who pay full price for a balcony ticket can bring up to four children under 16 free of charge. Teachers bringing school groups can accompany up to 10 children under 16 and free of charge. Children aged 16 and 17 can be unaccompanied, and can book one ticket to each performance free of charge.
The applicable performances are: Akhnaten (23 Feb, 2 Mar); La bohème (2, 9 & 16 Feb); The Merry Widow (9 Mar, 13 Apr); The Magic Flute (16 & 23 Mar, 6 Apr) and Jack the Ripper: The Women of Whitechapel  (30 Mar).
Bookings for free tickets can be made via the ENO Box Office phone line 020 7845 9218.
The balcony is widely regarded as having acoustically the best seats in the house. Additionally, the London Coliseum is unique in that all seats have unrestricted views of the stage.
ENO CEO Stuart Murphy said: 'We were founded on the belief that opera is for everyone. We strive to continually stage opera of world class quality and bring it to as many people as possible. Removing cost as a barrier to entry for Under 18's is a seismic leap forward for ENO and for opera as a whole, and we hope to entice as many Under 18's as possible, from the musically obsessed, to the just plain curious. ENO is founded on passion and we want young audiences to feel alternately passionate, excited and transfixed. We can't wait to welcome them to the London Coliseum.' 
Culture Secretary Jeremy Wright said: 'The arts can be transformative for young people and no genre should be deemed too elite or out of reach. This scheme is an excellent way to introduce more young people to opera and will ensure that people of all ages and backgrounds can experience world-class performances at the English National Opera.'
Further audience engagement schemes for ENO performances at the London Coliseum are Access All Arias, which offers full time students or anyone aged 16-29 the best seats in the house at affordable prices (£30 in the stalls, £20 in the dress circle and £10 in the upper circle). And first time operagoers of any age can sign up to Opera Undressed, which offers £20 tickets to selected performances and includes a free drink and access to a pre-performance talk.
English National Opera announces 2018/19 Season
Tickets are available online at eno.org or by calling the box office on 020 7845 9300.
ENO's 2018/19 season features five new productions and four revivals at the London Coliseum, as well as a gala performance celebrating 50 years of opera in residence at the London Coliseum and collaborations with the Unicorn Theatre and Theatre Royal Stratford East
ENO's 2018/19 season is the first curated by Artistic Director Daniel Kramer and Music Director Martyn Brabbins
Director Adena Jacobs opens the season with her UK debut, a bold and radical feminine interpretation of Salome conducted by Martyn Brabbins and starring Allison Cook in the title role
ENO will perform Porgy and Bess for the first time in the company's history, conducted by John Wilson in his ENO debut with a cast featuring Eric Greene, Nicole Cabell, Latonia Moore and Nadine Benjamin alongside an ensemble of 40 singers
ENO's Olivier Award-winning Chorus will be joined by the ensemble from Porgy and Bess to present Benjamin Britten's War Requiem, conducted byMartyn Brabbins, directed by Daniel Kramer and designed by Turner Prize-winning photographer Wolfgang Tillmans
Associate Director at the Old Vic Max Webster will direct The Merry Widow with a cast of ENO favourites including Sarah Tynan, Andrew Shore andRhian Lois joined by baritone Nathan Gunn and conducted by Kristiina Poska
ENO will present the world premiere of Iain Bell and Emma Jenkins's Jack the Ripper: The Women of Whitechapel with central female roles created by some of the UK's most esteemed singers, including Dame Josephine Barstow, Susan Bullock, Janis Kelly, Lesley Garrett and Marie McLaughlin
Opera for All: 50 Years of Opera at the London Coliseum will be a special evening of performances celebrating moments from operas that have played an important part in ENO's history, performed by stars from ENO's past and present
The season's revivals comprise David Alden's striking Lucia di Lammermoor, Jonathan Miller's much-loved La bohème, Phelim McDermott's Olivier Award-winning Akhnaten and Simon McBurney's standing-room only production of The Magic Flute
ENO will collaborate with the Unicorn Theatre in May 2019 to present 19 performances of Dido, inspired by Purcell's Dido and Aeneas, in a production directed by Purni Morell, conducted by ENO Mackerras Conducting Fellow Valentina Peleggi and specially aimed at teenage audiences
In July 2019 ENO will collaborate for the first time with Theatre Royal Stratford East to present Noye's Fludde, directed by Lyndsey Turner and bringing together professional performers, children and community groups from across Newham with participants from our ENO Baylis programme
More than 42,500 tickets are available at £20 or less across the 2018/19 season, increased from 39,500 last season
The 2018/19 season comprises of five new productions, four revivals and a gala performance at the London Coliseum alongside collaborations with the Unicorn Theatre and Theatre Royal Stratford East.
This season will see 85 performances of opera at the London Coliseum, having increased from 79 in the 17/18 season and 73 in the 16/17 season. In the 19/20 season ENO will be increasing to 10 fully-staged productions at the London Coliseum.
ENO's Artistic Director, Daniel Kramer said:
'I am delighted to present ENO's 2018/19 artistic season, the first we have curated in full since Martyn Brabbins and I joined the company. This season comprises nine main-stage operas, two ENO Outside projects, a very special gala to celebrate 50 years at the London Coliseum, and the work of our learning and participation programme, ENO Baylis.
The nine operas that we'll be performing at the Coliseum this season explore and examine some of the patriarchal structures, relationships, and roles of masculinity within our society.  From our radical, feminine interpretation of Salome through to the bold Merry Widow and our female-led retelling of the Jack the Ripper story, I hope that these productions will prompt conversation around what an improved balance of masculine and feminine might look like, what a healthy masculine might encompass, and the changes we need to make for this to be possible. 
I am immensely proud that our Olivier Award-winning ENO Chorus will join our 40-strong, handpicked Porgy and Bess ensemble for our presentation of Britten's War Requiem, ENO's commemoration of the end of the First World War.
I would like to thank my colleagues onstage, offstage, in the pit and behind the scenes who have worked so hard to bring together this season. We look forward to welcoming you to the Coliseum and to sharing with you the endless ways in which opera continues to entertain, electrify and enlighten us all.'
ENO's Music Director, Martyn Brabbins said:
'It has been a privilege to conduct two operas as ENO Music Director this past season, and I am looking forward to conducting Strauss, Britten and a world premiere from British composer Iain Bell next season.
At ENO we strive to move our audiences by the passion and brilliance of our music making, and through the intensity and commitment of our Orchestra and Chorus.
Opera has an unrivalled ability to communicate, and it is gratifying to know that our performances are reaching an ever wider and more diverse public.'
ENO's CEO, Stuart Murphy said:
'It has been a great first few weeks as CEO of English National Opera.
I've been struck by how passionate people are about what we do, both within the company and outside, which makes me even more keenly aware than I was of my duty to renew, grow and embolden us for the future. That requires the continued dynamism of the exceptional teams I've encountered here, as well as support from our thousands of production partners, performers and friends across the world.
I am pleased to share that, during the 17/18 season, our average sold occupancy increased from 67% in the 16/17 season to 72%. Additionally, we have seen a real shift in our audience, with the percentage of audience members under 44 increasing by 13% year-on-year and the proportion of our audience with a black or minority ethnic background increasing from 4% to 10%. We have so much more to do in this area, but to see this shift start to take place is truly exciting.
ENO Baylis, our learning, participation and outreach programme, is absolutely core to what we do. Equally vital is ensuring that people are never priced out of enjoying one of our operas, and so maintaining our ability to sell over 40,000 tickets a year at £20 or less remains key. Opera is for everyone and we are committed to ensuring that increasing numbers of people, from all walks of life, know that.'
New productions at the London Coliseum
Salome
The 18/19 season opens with a radical feminine reading of Strauss's Salome from Australian director Adena Jacobs in her UK debut.
Adena Jacobs is the Artistic Director of Fraught Outfit, known in Australia for its stark reimaginings of classical and biblical stories from a contemporary feminine perspective, and in 2014-15 she was Resident Director at Belvoir. The all-female creative team is completed by award-winning Designer Marg Horwell and Lucy Carter, one of London's most sought-after lighting designers.
Talking about the production, Adena Jacobs said:
'This production of Salome is mythic, feminine and brutally contemporary. Imagined through Salome's perspective, Strauss's opera becomes a fever dream, a dark fantasy, and an examination of patriarchal power and control. My approach to Salome is through the lens of trauma; the ways in which cycles of violence have inscribed themselves on to the bodies and psyches of these characters.'
Scottish mezzo-soprano Allison Cook makes her ENO debut in the title role, following acclaimed performances of 20th century roles such as the Duchess in Thomas Adès's Powder Her Face and in Britten's Phaedra. Susan Bickley sings Herodias, with English bass David Soar as Jokanaan and tenor Michael Colvin as Herod. The ensemble of Jews, Nazarenes and soldiers includes members of ENO's award-winning Chorus stepping into principal roles.
ENO Music Director Martyn Brabbins conducts the first of his three engagements with the company this season.
Porgy and Bess
A landmark in the history of opera, jazz and theatre, the Gershwins' Porgy and Bess is presented by ENO for the very first time.
Artistic Director at the Opera Theatre of St. Louis, James Robinson will direct this co-production with the Metropolitan Opera, New York and Dutch National Opera. Conductor John Wilson will lead the ENO Orchestra for the first time. Best known as the head of the John Wilson Orchestra, his performances of Gershwin have been called 'the greatest show on earth' (The Spectator).
American baritone Eric Greene returns to ENO after Tansy Davies's Between Worlds (2015) to sing the role of Porgy, while Bess will be performed by Nicole Cabell, BBC Cardiff Singer of the World 2005, in her ENO debut. Latonia Moore makes a welcome return to ENO after her acclaimed performances in 2017's Aida, Grammy Award-winning baritone Nmon Ford sings the role of Crown and Nadine Benjamin makes her first of two ENO appearances this season singing Clara.
An ensemble of 40 singers, specially brought together for the project, will perform in ENO's Porgy and Bess and will also appear with Dutch National Opera for the performances in 2019. This ensemble will join ENO's own Chorus for the performances of Benjamin Britten's War Requiem later in the season.
War Requiem
Marking the centenary of the November 1918 Armistice that brought an end to World War I, Benjamin Britten's War Requiem will be fully staged in the UK for the first time.
ENO Artistic Director Daniel Kramer will collaborate with Turner Prize-winning German photographer Wolfgang Tillmans, paying testament to the horrors and contemporary resonances of war through this combination of music, drama and visual arts. Tillmans is one of the most admired photographers at work today. In 2000 he was the first photographer and first non-British artist to receive the Turner Prize and has also been awarded the Royal Photographic Society's Centenary Medal, the Royal Academy Summer Exhibition's Charles Wollaston Award, The Culture Prize of the German Society for Photography, and is a member of the Royal Academy of Arts. His first exhibition at Tate Modern was held in 2017.
Wolfgang Tillmans said:
'The piece is universal, and we wanted to put its contemporaneity into focus. In my research again and again I came across the importance of children and youth: playing war and training for war cannot be separated. Britten wrote War Requiem in the spirit of pacifism: what has been forgotten is how much of the rhetoric immediately after the Second World War was about reconciliation between nations, but today we often remember only our own nation's dead. It was great to work on the production with Daniel Kramer, both in terms of deciding what was there on stage and crucially what would not be there: the look of it is as much about what you can't see as what you can.'
ENO Music Director Martyn Brabbins will conduct the combined forces of ENO's Orchestra, 40-strong Finchley Children's Music Group, the ENO Chorus and the ensemble from Porgy and Bess, as well as three exceptional British solo singers. Baritone Roderick Williams, Singer of the Year at the 2017 RPS Awards, leads the trio of principal singers. He is joined by David Butt Philip, one of Britain's most exciting young tenors, and soprano Emma Bell, who has given acclaimed performances of the piece around the world.
The Merry Widow
The story of Baron Zeta's attempt to keep his poor province from bankruptcy by marrying off the wealthy widow Hanna Glawari to the right man has entertained audiences for more than a century. ENO's history of welcoming both new and existing audiences to an operetta or light opera each season continues with Max Webster's new production of Lehár's comedy.
Sarah Tynan returns for her second title role of the season, following Lucia di Lammermoor, as the eponymous widow. She is joined by Andrew Shore, ENO's master of the comic buffo role, as Zeta and former ENO Harewood Artist Rhian Lois as his wife, Valencienne. Baritone Nathan Gunn makes his ENO debut as Danilo, romantic hero and suitor to Hanna.
Acclaimed for her opera and operetta performances, particularly at the Komische Oper Berlin, Kristiina Poska mades her debut in the ENO pit.
Director Max Webster makes his ENO debut. Associate Director at the Old Vic, where his credits range from Fanny and Alexander to David Greig's adaptation of Seuss's The Lorax, his extensive experience across comedy, musicals and children's theatre will all contribute to making this an operetta to remember.
Jack the Ripper
ENO is proud to present the world premiere of Iain Bell and Emma Jenkins's Jack the Ripper: The Women of Whitechapel. The stories of these women, often obscured by the gruesome legend that grew around their murderer, will draw together some of British's opera's greatest female singers for a sympathetic exploration of womanhood in London's East End.
Iain Bell is a prolific composer who has mined British historical and literary subjects for his critically acclaimed operas. His first, A Harlot's Progress, drew on the paintings of Hogarth; the second, A Christmas Carol, on Dickens and the third, In Parenthesis, on First World War poetry. With Jack the Ripper, Bell and librettist Emma Jenkins (who also wrote the libretto for In Parenthesis) draw on the history of those killed by the famous Whitechapel murderer.
Iain Bell said:
'Both my parents were born in the East End and London remains a constant muse in my work. Jack the Ripper: The Women of Whitechapel is the third in a triptych of London operas I've written following A Harlot's Progress and A Christmas Carol. In each of these cases I have sought to delve into the London that gave birth to these characters and circumstances. Jack the Ripper: The Women of Whitechapel first and foremost afforded me the opportunity to explore the dignity and humanity of the women whose lives he stole, whilst cracking opening a window into the life of the Victorian poor; a society with whom we still share uncomfortable parallels. Every street corner, every pub, every alley bears witness to its own Whitechapel.'
The central female roles will be created by some of the UK's most esteemed singers, including Dame Josephine Barstow, Susan Bullock, Janis Kelly, Lesley Garrett and Marie McLaughlin. Alan Opie creates the role of the Pathologist, 50 years after his ENO debut, former ENO Harewood Artist Nicky Spence will sing Sergeant Johnny Strong and Claudia Boyle returns following her performances in the 2017/18 season's La traviata.
ENO Music Director Martyn Brabbins conducts, continuing his reputation as a champion of British contemporary music, and ENO Artistic Director Daniel Kramer directs.
Revivals at the London Coliseum
ENO will present four revival productions during the 2018/19 season.
David Alden's 'magnificent conception' (The Daily Telegraph) of Donizetti's Scottish tragedy Lucia di Lammermoor returns to the London Coliseum for the third time since its initial run in 2008. Sarah Tynan, recently acclaimed for her performances in The Barber of Seville and Partenope, takes on the famously demanding title role. American baritone Lester Lynch makes his house debut as Lucia's brother Enrico, while Mexican tenor Eleazar Rodríguez, who sang alongside Tynan as Almaviva in The Barber of Seville, returns to the Coliseum stage as her lover Edgardo. Stuart Stratford, Music Director at Scottish Opera, conducts.
Jonathan Miller's enchanting La bohème, set in 1930s Paris, returns to the Coliseum stage with award-winning Welsh soprano Natalya Romaniw making her ENO debut as Mimí. Garnering huge acclaim for her Tatyana in WNO's Eugene Onegin in 2017 ('one of the performances of the year' – WhatsOnStage) and for her Jenůfa at Grange Park Opera ('our most promising dramatic sopranos' – The Daily Telegraph), she leads a cast of operatic rising stars.
Jonathan Tetelman sings Rodolfo, also in his ENO debut. Baritone Nicholas Lester sings Marcello and Nadine Benjamin returns for her second engagement of the season, after Porgy and Bess, as Musetta. David Soar also returns for a second engagement, after Salome, singing Colline. He most recently performed the role at the Metropolitan Opera, New York in 2018. British conductor Alexander Joel, a regular guest conductor at the Royal Opera House, Hamburg Staatsoper and Grand Theatre Geneva, makes his ENO debut after a distinguished career on the continent.
Winner of the 2017 Olivier Award for Best New Opera Production, Phelim McDermott's sell-out production of Akhnaten opens ENO's 2019 Spring Season. This piece of 'astonishing theatre' (The Observer) with visuals of 'unforgettable magnificence' (The Independent) features designs by Tom Pye, costume designs by Kevin Pollard and lighting by Bruno Poet. The ENO Chorus is re-joined by the Gandini Juggling Company, whose mesmeric performance gave visual support to Glass's music.
Countertenor Anthony Roth Costanzo, the man who 'exists to transform opera' (The New York Times), once again sings the title role. ENO Harewood Artist Katie Stevenson takes on the role of his wife Nefertiti for the first time and Keel Watson will sing the role of Aye, returning after his performance as Bartolo inThe Marriage of Figaro at ENO in 2018. Rebecca Bottone, James Cleverton and Colin Judson reprise their roles as Tye, Horemhamb and the Priest of Amon respectively. Karen Kamensek, one of the world specialists on the music of Glass, returns from both Akhnaten (2016) and Satyagraha (2018), further affirming ENO's reputation as an important home for the composer's work.
The 'life-enhancing achievement' (The Spectator) of Simon McBurney's much-loved production of The Magic Flute returns for its second revival. ENO's collaboration with theatrical powerhouse Complicite provides an 'exhilaratingly inventive' (The Guardian) journey into the realm of the imagination, with a foley artist, projections and spectacular visual effects accompanying some of Mozart's most sublime music.
Lucy Crowe returns to the role of Pamina, which she sang to great acclaim in 2016 ('the best-sung in years' – The Guardian). Rupert Charlesworth takes up the role of Tamino and Thomas Oliemans follows his 2018 performance as Figaro with another comic baritone role, Papageno. Soprano Julia Bauer makes her house debut as the villainous Queen of the Night, having performed the role on many occasions in her native Germany. The Three Ladies are performed by former and current ENO Harewood Artists Eleanor Dennis, Samantha Price and Katie Stevenson. Principal Guest Conductor of the BBC Philharmonic and winner of the Salzburg Festival Young Conductor's Award, Ben Gernon makes his ENO debut. He is one of the youngest conductors to have held a titled position with a BBC orchestra.
Opera for All: celebrating 50 years of opera at the London Coliseum
On the 10 October ENO will present a very special evening of performances celebrating the last 50 years of opera in residence at the London Coliseum. In 1968 English National Opera, then called Sadler's Wells Opera, moved into the London Coliseum, performing John Gielgud's production of Don Giovanni in August of that year. The theatre has been home to ENO ever since.
The iconic Frank Matcham-designed theatre, the largest in the West End, had played host to variety theatre, music hall and a cinema, with an original intention that it be pro bono publico (for the public good), a purpose that remains central to ENO's work today. Bringing together stars from the company's past and present, the evening will raise income for future ENO learning and talent development work.
The performance will feature moments from operas that have played an important part in ENO's history, including Britten's Peter Grimes, Handel's Julius Caesar, Gilbert and Sullivan's The Mikado and Wagner's Ring Cycle. Artists appearing on the night include baritones Alan Opie and Andrew Shore, tenors Nicky Spence and Gwyn Hughes Jones, mezzo-soprano Sarah Connolly and sopranos Susan Bullock and Claire Rutter, as well as ENO Harewood Artists and the award-winning ENO Chorus and Orchestra. Further special guests will be announced soon.
ENO Outside
In Summer 2019 ENO will stage two productions with other London companies. ENO Outside takes ENO's work to arts-engaged audiences that may not have considered opera before, presenting the immense power of opera in more intimate theatres.
In May 2019 ENO will collaborate with the Unicorn Theatre, the UK's leading theatre for young audiences, to create Dido, a reimagining of Purcell's Dido and Aeneas, directed by the Unicorn's former Artistic Director Purni Morell and designed by 2017 Linbury Prize Winner Khadija Raza. This modern day production focuses on the relationship between Dido and her daughter, and is specifically for audiences aged 11+. ENO Mackerras Conducting Fellow Valentina Peleggi will conduct.
In July 2019 ENO will collaborate for the first time with Theatre Royal Stratford East to present Benjamin Britten's Noye's Fludde. Drawing together professional performers with community choirs, amateur musicians, participants from our ENO Baylis programme and groups of young people from across Newham, Noye's Fludde will be directed by National Theatre Associate Lyndsey Turner.
We will also continue our partnership with Grange Park Opera, launched in June 2018. Each year ENO's award-winning Orchestra will play for productions presented by Grange Park Opera at West Horsley Place.
ENO Baylis
ENO Baylis is our learning and participation programme and an integral part of our artistic mission to make opera accessible to all. We provide opportunities for people of all ages to engage with opera, with a particular focus on young people aged 11-18 and on those who might not typically access the arts or consider opera to be for them.
Throughout 2018/19 ENO Baylis remains committed to delivering its world-class arts education programmes to some of the most deserving schools and communities in the capital. Highlights include:
Schools Programme – We invest in four new school relationships each year through our Opera Squad residencies, working closely with selected secondary schools in economically deprived areas of London to deliver a year-round in school programme that responds to specific needs identified by each school.
Youth Programme – We nurture creativity in young people aged 13-18 who are interested in developing their music, drama, writing, design and making skills, and who might not otherwise have the opportunity to take part in arts activities outside of school.
Adult programme – We offer lifelong learning opportunities and support social inclusion by bringing people from all walks of life together to take part in creative activity through our Community Choir, collaborations with Streetwise Opera and other special projects. This includes our work with marginalised communities that don't typically access the arts, using singing and song writing to support English language learning and helping people feel comfortable coming into central London to experience performances.
Talent Development
The ENO Harewood Artist Programme enables exceptionally talented UK-trained singers to perform with a major opera company while receiving specialist coaching, support and guidance.
Across the 18/19 season more than 15 principal roles will be performed by ENO Harewood Artists.
ENO will support 13 Harewood Artists during the 2018/19 season. These are:
Nadine Benjamin (Soprano)
Katie Coventry (Mezzo-Soprano)
Matthew Durkan (Baritone)
David Ireland (Bass-Baritone)
Soraya Mafi (Soprano)
William Morgan (Tenor)
Alex Otterburn (Baritone)
Rowan Pierce (Soprano)
Samantha Price (Mezzo-Soprano)
Božidar Smiljanic (Bass-Baritone)
Katie Stevenson (Mezzo-Soprano)
Elgan LLŷr Thomas (Tenor)
David Webb (Tenor)
ENO Mackerras Conducting Fellowship
In January, ENO announced conductor Valentina Peleggi as the next recipient of the ENO Mackerras Conducting Fellowship. The ENO Mackerras Conducting Fellowship offers exceptionally talented young conductors the opportunity to work and develop at ENO, mentored by ENO Music Director Martyn Brabbins. Former recipients of the Fellowship include inaugural recipient Gergely Madaras and current ENO Mackerras Conducting Fellows Matthew Kofi Waldren and Toby Purser.
Valentina Peleggi will hold this position for the 18/19 and 19/20 seasons. Alongside assisting on productions, Valentina will have full access to the casting, staging and production departments as well the opportunity to travel with the Music Director and make important contacts across the international opera scene.
In both years of her fellowship Valentina will be conducting a number of different operas, including performances of La bohème, the complete run of Dido at the Unicorn Theatre and a production of her own at the London Coliseum in the 19/20 season.
ENO continues to support the development of British and British-trained talent through our Trainee Repetiteur scheme, and through student placements including ENO Evolve which offers instrumentalists the chance to play with and learn from our ENO Orchestra.
Accessible to all
It is central to ENO's mission that we continue to ensure that price is never a barrier for people wanting to enjoy opera at ENO. 500 tickets at £20 or less are available for every ENO performance at the London Coliseum. That's 42,500 tickets (up from 39,500 last year) across our 85 London Coliseum performances in the 18/19 season (around 23% of tickets to every show).
Access All Arias
Access All Arias is our scheme for people under 30 and full-time students. Access All Arias members are able to book tickets for £30 in the stalls, £20 in the dress circle and £10 in the upper circle. They are also able to purchase half price programmes. There are 5,100 tickets available in the 18/19 season through our Access All Arias scheme (increased from 4,740 last season).
In ENO's 2017/18 season the number of tickets purchased by AAA members doubled, while the number of people who are members of the scheme tripled.
Opera Undressed
Opera Undressed is our scheme for people that are new to opera. Since its launch in November 2012, more than 6,600 people have attended an Opera Undressed performance. At each performance, for just £20, audience members are given a pre-show talk, one of the best seats in the house and a free drink at a special after-show party with the cast. Opera Undressed is exclusively for first-time opera goers, giving them a brilliant experience with like-minded people.
In the 2017/18 Season, over 4000 people who have never seen an ENO opera registered to join Opera Undressed. This hugely successful audience development scheme will be continuing throughout the 2018/19 season with seven Opera Undressed events planned on the following dates:
Porgy and Bess: 17 October & 8 November 2018/La bohème: 28 November 2018 & January 2019/The Merry Widow: 6 March 2019 & The Magic Flute: 21 March & 2 April 2019
Secret Seats
There are 50 Secret Seats for every ENO opera performance at the London Coliseum, and 4,250 across the 18/19 season. The tickets are £30 each and guarantee a seat worth at least £35, although attendees may be in a top-priced seat in the stalls.
Secret Seats have been repriced to £30 in order to better align them with our Access All Arias pricing (£10 in the Upper Circle, £20 in the Dress Circle, £30 in the Stalls). We have more than 42,500 tickets priced at £20 or less across the season in order to ensure that price is never a barrier for people wanting to enjoy our operas.