United States Aucoin, Crossing (concert performance): Soloists and Ensemble of LA Opera, LA Opera Orchestra / Matthew Aucoin (conductor), Wallis Annenberg Center for the Performing Arts, Beverly Hills, 26.5.2018. (JRo)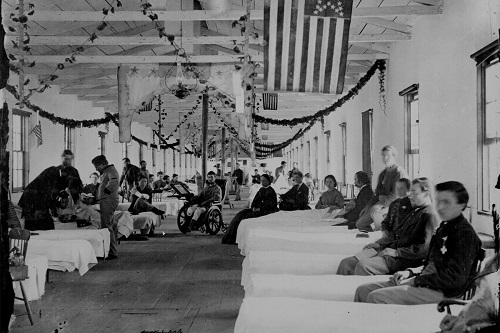 Cast:
Walt Whitman – Rod Gilfry
John Wormley – Brenton Ryan
Freddie Stowers – Davóne Tines
The Messenger – Liv Redpath
Ensemble:
Reid Bruton, Jason Francisco, Abdiel Gonzalez, Theo Hoffman, Sal Malaki, Todd Strange, Omar Crook, Gregory Geiger, Juan Carlos Heredia, Charles Lane, James Martin Schaefer, Joshua Wheeker
To hear Matthew Aucoin's concert version of his two-act opera Crossing in the intimate setting of the Bram Goldsmith Theater at the Wallis was to be enveloped and held spellbound in a breathtaking rush of sound and language. Poetry and music aligned to present this operatic investigation into the mind and heart of Walt Whitman as he tirelessly nursed injured Union soldiers during the American Civil War.
Drawing on Whitman's war diary, and with excerpts from a few of his poems such as 'Crossing Brooklyn Ferry' and 'O Captain! my Captain!', Aucoin, a poet himself, crafted a luminous libretto ripe with pain, longing and what it means to be alive. To accomplish this at age 25 is rare indeed, and Aucoin's gifts have been rewarded – he is currently Artist-In-Residence at Los Angeles Opera, a post created for him in 2016, and will premiere a newly commissioned work here in 2019.
Whitman arrived at a Union hospital south of Washington to care for his ailing brother, who healed quickly and left. Whitman stayed on, tending to the spirits of wounded soldiers and, in particular, writing letters home for them. Aucoin's libretto ponders the question of why Whitman chose to remain under horrific circumstances for years. Was it simply his altruistic desire to help those in need or was he searching for answers to some inner conflict?
During the poet's stay in the purgatory of a Civil War hospital, a young Rebel soldier, John Wormley, disguised as a Union man, joins the ranks of the suffering. It is through his friendship with this angry youth that Whitman's conflicts are addressed. In its 2015 staged premiere in Boston's American Repertory Theater, their friendship culminates with the two men making love and the ensuing fallout from the event. This occupies a central place in the drama, but another, quite interesting aspect of their relationship was brought to light in the concert version seen here.
Intensely portrayed by the admirable baritone Rod Gilfry, who originated the role, Whitman moved freely about the stage while the other principals remained rooted in place in concert mode. Most of the action/singing centered around the dialogue between Whitman and Wormley (during these moments Gilfry stood beside tenor Brenton Ryan's Wormley). To my mind, this had the fascinating effect of turning Wormley into Whitman's alter ego, creating an existential debate – Whitman on the side of embracing life, his alter ego on the side of oblivion from life's pain.
Despite the obvious influences on Aucoin's music from the likes of Adams, Adès and Britten, he manages to overlay these varied styles with an organic quality that grows from a deep engagement with the material. There is an urgency to the music that is at once its strength and weakness. I occasionally longed for more 'air' around the text, to allow a space to luxuriate in the voices of the principals. Often the insistence of the music felt like a headlong rush off a cliff – thrilling, yes, but overpowering in its desperation. An affecting section, both melodically and emotionally, occurred when the exquisite-voiced Davóne Tines, portraying a runaway slave fighting for the Union, sang to Whitman of his trials. The score quieted just enough to allow his character to be made manifest in song, with a hint of the spiritual music of Southern slaves floating over the searing dissonances.
Sharing the stage with Gilfrey's assured performance was Ryan as Wormley. Discontented, frightened, angry: Ryan conveyed his character's many moods with fierce commitment. At times his tenor had a brittle quality, perhaps due to competing with the ferocity of the music. The only female voice in the opera, Liv Redpath as the Messenger bringing news of victory for the Union, brightened the mood with her agile and radiant soprano.
The 12 LA Opera soloists and chorus members were a standout, singing some of Aucoin's most fully realized sections. Members of the LAO Orchestra, under the direction of the composer himself, delivered a penetrating account of the propulsive score.
Aucoin has written: 'Opera is a primal union of animal longing, as expressed in sound, and human meaning, as expressed in language'. Crossing is a testament to that eloquent statement on the nature of this all-encompassing art form.
Jane Rosenberg