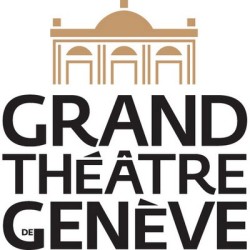 The next season of the Geneva Grand Théâtre has been announced.
This will be the last under the current director Tobias Richter, his replacement being Aviel Cahn who is currently at the Flemish Opera in Antwerp, Belgium.
This season will also be the last to use the temporary Théâtre des Nations. There were some delays and cost overruns in the refurbishing of the Grand Théâtre, but the venerable building will reopen in February with Wagner's Der Ring des Nibelungen in Dieter Dorn's production.
The season will open with Bizet's Carmen. John Fiore, who has done some exceptional work here, will conduct. Reinhild Hoffmann, better known for her choreography, will direct. There will be two Carmens: Ekaterina Sergeeva / Héloïse Mas and two Don Josés: Sébastien Guèze / Sergej Khomov, but only one Escamillo: Ildebrando D'Arcangelo whose reading of the Count in Mozart's Le nozze di Figaro was very special last season.
The William Christie/Robert Carsen production of Gay's The Beggar's Opera, first shown at Paris's Bouffes du Nord, should be in its element at the Théâtre des Nations. This will be followed by the 1869 version of Mussorgsky's Boris Godunov conducted by Paolo Arrivabeni and staged by Burg Theater's Matthias Hartmann. No less than Mikhael Petrenko will sing Boris, Vitalij Kowaljow will be Pimen and Serghej Khomov Grigori. Laurent Pelly will stage Donizetti's Viva la Mamma! with Laurent Naouri in the cast.
The Grand Théâtre will cross the 'Pont du Mont-Blanc' in February, starting with three full cycles of Wagner's Der Ring des Nibelungen. Goerg Fritzsch will conduct, with Petra Lang returning along with several of the singers involved when it was first put on.
Charpentier's Medea will be shared with London's English National Opera in a David McVicar staging featuring Geneva's Cappella Mediterranea. The season will end with Verdi's Un ballo in Maschera. Ramon Vargas will sing Gustavo, so we will be in Sweden and not America. Pinchas Steinberg, former music director of the Swiss Romande Orchestra will conduct a production by Giancarlo del Monaco.
As usual, there will be plenty of recitals with the likes of Luca Pisaroni, Piotr Beczala, Christian Gerhaher and Geneva's favourite French Soprano Patricia Petibon. Theodor Currenzis, who conducted Salzburg's La clemenza di Tito at the beginning of the current season, will conduct Verdi's Requiem.
All details and more are available at https://www.geneveopera.ch/programmation/saison-18-19/.
As a whole, Tobias Richter and his team have risen to the challenge of keeping the Grand Theâtre operating in two separate locations. This was a tall order, but no one in the audience noticed any change in standards or ambitions. Geneva has continued to recruit new talent and develop a semi-ensemble of singers and locals rather than merely attracting big names and stars.
The last minute changes in buildings have had two consequences. One is that Jonathan Nott, the Swiss Romande Chief Conductor, whose reading of Rossini's Barber of Seville was a highlight, will not appear next season. The other is that contemporary works which have been regularly performed will not be part of next season's programme. But all in all, there is plenty for Geneva's locals and visitors from around the world to look forward to.
Antoine Lévy-Leboyer