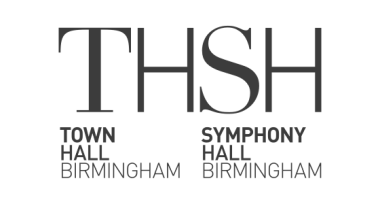 Birmingham's 2018/19 International Concert Season 
Each year Birmingham's two leading concert venues, Town Hall and Symphony Hall showcase leading classical music performers from around the world. The 2018/19 Birmingham Classical season, just announced, follows that tradition.
Sheku Kanneh-Mason is an exciting young talent and he's due to perform at the Royal Wedding of Prince Harry and Meghan Markle. The 19-year-old cellist will bring character, flair and confident musicianship to his solo recital at Town Hall (18 May 2019).
It is always a special occasion when an international orchestra perform in Symphony Hall for the first-time – this season boasts 18 Birmingham debuts. On 19 February 2019, the Symphony Orchestra of India will perform in the UK for the first time since their founding in 2006 in an evening that culminates in Rimsky-Korsakov's Scheherazade. Before that, tabla master Zakir Hussain makes a long-awaited return to Birmingham to perform his 2015 Peshkar, a tabla concerto commissioned by India's National Centre of Performing Arts.
This season with the European Concert Hall Organisation, Town Hall Symphony Hall continues to celebrate young and exceptional artists with artists nominated for the European Concert Hall Organisation's Rising Stars programme. In addition to the work with ECHO, the Birmingham Classical 18/19 season welcomes another 10 individuals and ensembles under the age of 30.
The Amsterdam-based Amatis Trio are both ECHO Rising Stars and BBC New Generation Artists. They will visit Birmingham for the first time on 25 June 2019 to perform Haydn, Shostakovich and Brahms, as well as a new commission by Swedish composer Andrea Tarrodi.
Other artists featuring as part of the ECHO Rising Star's season include Quatour Arod on 26 November 2018; Cellist Kian Soltani on 5 February 2019; 2008 BBC Young Musician of the Year Peter Moore on 5 March 2019; Harpist Anaïs Gaudemard on 2 April 2019 and baritone Josep-Ramon Olivé on 14 May 2019.
Tickets for just £5 are available at every Birmingham Classical 18/19 performance for under 30's. This brand-new initiative is a great way to start young people's discovery of classical music.
On 27 February 2019 Birmingham welcomes the return of The British Paraorchestra, this time collaborating with integrated circus company Extraordinary Bodies. With semi-improvised movement, aerial flying and physical theatre, Terry Riley's minimalist masterpiece In C will be reimagined as the unique union of two very different disciplines.
Born without his right hand, pianist Nicholas McCarthy will share his talent with Birmingham audiences for the first time on 30 April 2019. Piano music for the left hand first came into being in the early 19th Century and developed rapidly following the First World War as a result of the many injuries suffered on the Battlefield. As a champion of this repertoire, McCarthy's programme includes original works, like Scriabin's Prelude and Nocturne Op 9, alongside transcriptions by Frédéric Meinders and McCarthy himself.
The Birmingham Classical Season 2018/19 is on sale to THSH patrons and members from 10am on Thursday 26 April, Friday 27 April for concert package bookers and general sale on Monday 30 April.
Town Hall & Symphony Hall Box Office 0121 780 3333 or visit www.thsh.co.uk
On-line booking and concert details click here