A New Player Development Initiative: The London Orchestra Project
The brainchild of Stephen Bryant, leader of the BBC Symphony Orchestra, and conductor James Ham, London Orchestra Project has a unique take on player development.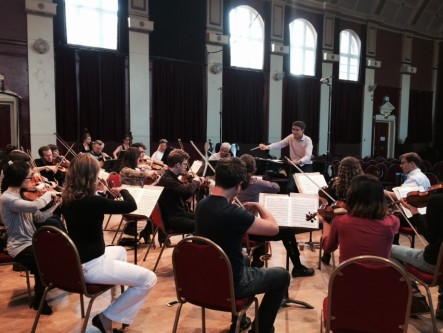 Principal players from across London's professional orchestras sit side-by-side with outstanding students and recent graduates from London's music colleges. The orchestra consists of a true 50/50 split of professional players to recent graduates. James Ham says: 'It's a way for students and graduates on the cusp of a professional orchestral career to directly benefit from the knowledge and insight from some of the UK's most experienced orchestral musicians by working together through a full rehearsal schedule to performance.'
Stephen Bryant added: 'By bringing together principal players from across London, our focus is very much founded on quality in terms of not only the players, but also the experience of the students and graduates, our choice of programmes and the musical experience for the audience. Our plans for the future include working with emerging composers and ultimately establishing LOP as a gateway to the profession.'
LOP gave its first concert last season in a programme featuring Schoenberg's Verklärte Nacht and Mozart's Clarinet Concerto with soloist Michael Collins. Players from several major orchestras, including the BBC Symphony Orchestra, London Philharmonic Orchestra, Royal Philharmonic Orchestra and English Chamber Orchestra worked alongside students from the Royal Academy of Music, Royal College of Music, Guildhall School of Music and Drama and Trinity Laban Conservatoire.
On Sunday 27 May, James Ham and the London Orchestra Project will perform Strauss's Metamorphosen along with Ligeti's Ramifications and Bartók's Divertimento at LSO St Luke's.  Full details here.