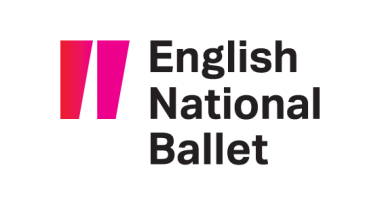 English National Ballet 
Emerging Dancer LIVE
London Coliseum
Monday 11 June 2018 
Performance at 7.30pm 
Tickets: £12 – £35
Box office: 020 7845 9300 and www.ballet.org.uk/emerging
For an review of the live stream click here.
On Monday 11 June 2018, English National Ballet's Emerging Dancer competition, hosted by the actor and dancer Will Kemp, will be live streamed from the London Coliseum via Facebook, YouTube and Twitter. Emerging Dancer LIVE follows the success of last year's live stream which achieved over 80,000 views worldwide.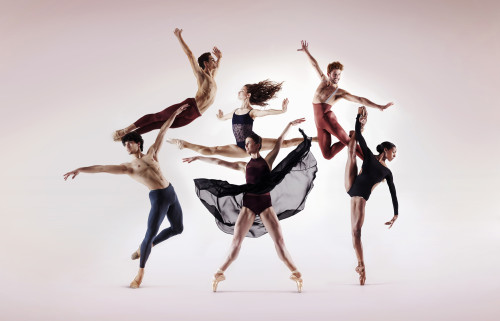 Through this annual event, English National Ballet recognises the excellence of its artists. Selected by their peers, six of the company's most promising dancers perform in front of an eminent panel of expert judges, before one receives the 2018 Emerging Dancer Award.
The recipients of the People's Choice Award, selected by members of the public, and the Corps de Ballet Award, acknowledging the work on and off-stage of a member of the Corps de Ballet, will also be revealed.
Joining Tamara Rojo CBE, Artistic Director of English National Ballet, on the judging panel this year are former American Ballet Theatre principal dancer and former director of the National Ballet of Uruguay, Julio Bocca; principal dancer at The Royal Ballet, Lauren Cuthbertson; former artistic director of Romanian National Ballet and former Royal Ballet principal dancer, Johan Kobborg; and leading multidisciplinary dance artist and director of Kerry Nicholls Dance, Kerry Nicholls.
The finalists will perform a pas de deux, followed by a solo. This year will see Precious Adams and Fernando Carratalá Coloma performing Petipa's Harlequinade pas de deux; Francesca Velicu and Daniel McCormick perform a pas de deux from English National Ballet's Le Corsaire; and Connie Vowles and Giorgio Garrett perform a pas de deux from Bournonville's William Tell.
Precious Adams will then perform A Point of Collapse, a new solo with choreography and music composition by Mthuthuzeli November, Junior Artist of Ballet Black; Francesca Velicu will perform Toccata, a new work choreographed by Royal Ballet of Flanders Principal and former English National Ballet First Artist, Nancy Osbaldeston and set to Paul Constantinescu's Suite for Piano played by Mihaela Ursuleasa; and Connie Vowles will perform Be all / End all, a new piece by Royal Ballet Young Choreographer, Charlotte Edmonds to music from Carl Orff's Carmina Burana.    
Fernando Carratalá Coloma will go on to perform The last call, new choreography by Victor Ullate Ballet dancer, Mariano Cardano set to Alexander Balanescu's Aria; Giorgio Garrett will perform Fraudulent Smile by choreographer Ross Freddie Ray set to Kazimierez recorded by Nigel Kennedy and the Kroke Band; and Daniel McCormick will perform a solo from Leatherwing Bat by American dancer and choreographer Trey McIntyre set to Boa Constrictor and Leatherwing Bat by folk group Peter Paul and Mary.
The finalists are being coached for their performances by their peers in the Company. Pedro Lapetra and Junor Souza are working on Le Corsaire with Francesca Velicu and Daniel McCormick; Fernanda Oliveira and Barry Drummond are helping Connie Vowles and Giorgio Garrett prepare for William Tell; and Crystal Costa and Fernando Bufalá are rehearsing Harlequinade with Precious Adams and Fernando Carratalá Coloma. Additional coaching is also being given by Joseph Caley, Maria José Sales and Shevelle Dynott.
Also on the night, last year's joint Emerging Dancer Award winners, Aitor Arrieta and Rina Kanehara will perform the pas de deux from Act III of The Sleeping Beauty, whilst the winner of the 2017 People's Choice Award, Georgia Bould, will perform an extract from La Sylphide.
For further information about English National Ballet and to book tickets visit www.ballet.org.uk.