United States Ruggles, Mozart, Mahler: Pretty Yende (soprano), MET Orchestra / Michael Tilson Thomas (conductor), Carnegie Hall, New York, 5.6.2018. (RP)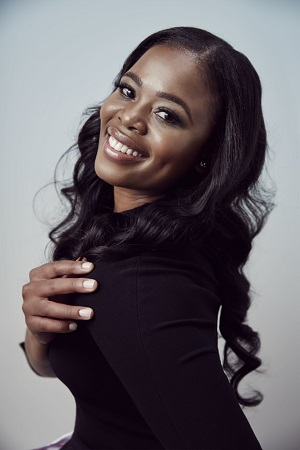 Ruggles – Evocations
Mozart – Exsultate, jubilate K.165
Mahler – Symphony No.4 in G Major
The Carnegie Hall season wound down with three concerts by the MET Orchestra, each with different conductors and soloists. For the final night in the series, Michael Tilson Thomas and Pretty Yende were the guest artists. It was Tilson's first appearance with the Metropolitan Opera in any capacity, while Yende is one of the company's stars, returning next season for Les Pêcheurs de Perles and La Fille du Régiment.
American composer Carl Ruggles (1876-1971) was a cantankerous man, whose views on race and religion, as well as his contemporaries, might well find him even more marginalized these days. His output was small, a dozen works in total, composed in an atonal, non-serial, contrapuntal style uniquely his. Originally written for solo piano but orchestrated by Ruggles in 1943, Evocations is about 12 minutes long.
Thomas has long championed the composer, recording his complete works with the Buffalo Philharmonic and various soloists. He spoke of visiting Ruggles when he was a very elderly man, who only stirred when Tilson played him a recording of one of his works. In the present day, the music is far more accessible and comprehensible than the man.
Ruggles has often been described as being in touch with the infinite and able to capture its essence in music. Tilson and the orchestra reached such heights; phrases soared heavenward with climaxes that seemingly touched the stars. The shimmering silences were equally profound, extending to unmeasurable depths.
It is music that is often vertical in nature with prolonged chords. Tilson instilled the horizontal, fashioning phrases that jettisoned forward sometimes towards resolution, others left suspended in midair. Evocations concludes quietly on a sustained chord that pointed towards eternity.
I have heard Pretty Yende on several occasions, both in opera and recital, but this was my first time hearing her in a large hall. (The previous performances were at the Zurich Opera, a house that has been very important for Yende's career and particularly congenial turf for singers.) In Mozart's Exultate, jubilate, the smile and the breathless excitement that she brings to the stage were present, but the phrases that fluttered as effortlessly as  butterflies on a calm, sunny day were absent. I missed them.
Yende took a while to settle in to the work, but when the short recitative appeared, all was in order. The lyrical andante section that followed was absolutely lovely, as she spun out melting legato lines and capped it off with a ringing high C, a feat that she could not repeat in the cadenza of the 'Alleluja'. The orchestral component was buoyant and sparkling.
Mahler's Symphony No.4 continued in much the same vein with Tilson leading a lively and light reading of the score, bringing out its classical dimensions. The first movement was marked by an exquisite interplay between playfulness and melancholy. In the second, concertmaster David Chan switched violins with ease in its tricky solos, plucking and fiddling as Mahler requested.
The orchestra's horn section has always been one of its glories, and its melting sound was on full display throughout. In the third movement, the terrifying climax was a tremendous explosion of brass and percussion, but it was the lyrical sound of the cellos that was so memorable.
The essence of the symphony is the song 'Das himmlische Leben' and here Yende was superb. Her voice, warm and rich, was equally effective in the lower, more conversational passages as in the high flying ones. The latter were particularly notable for their sense of line without a hint of yodeling. Each mention of the saints was exquisite with that lighter-than-air quality that is hers alone.
Rick Perdian