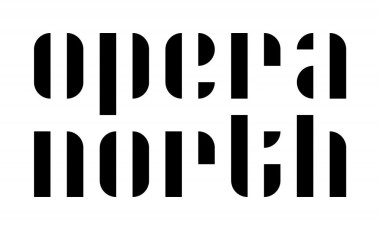 Click here FOR THE LONDON COLISEUM OPENING NIGHT REVIEW!
AFTER LEEDS AN RAVENNA KISS ME, KATE NOW COMES TO LONDON AND EDINBURGH
Featuring an outstanding cast Opera North's award-winning production of Cole Porter's classic musical comedy, Kiss Me, Kate, come  to the London Coliseum for a two-week run from 20 to 30 June, and moving to the Festival Theatre, Edinburgh from 4 to 7 July.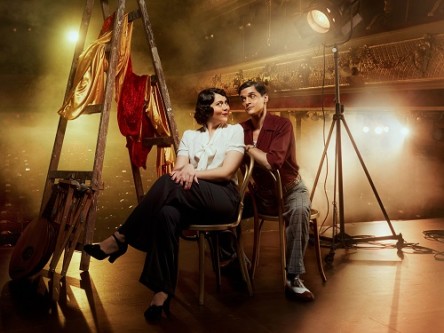 Cole Porter's riotously inventive homage to the sparkling wit of Shakespeare, Kiss Me, Kate is an irresistible celebration of the joy and madness of working in theatre.
On the opening night of a musical version of The Taming of the Shrew in 1940s Baltimore, the tempestuous love lives of actor-manager Fred Graham and his leading lady (and ex-wife) Lilli Vanessi are set to collide. Throw in Fred's current paramour Lois Lane and her gambler boyfriend Bill – plus a couple of gun-toting gangsters who somehow get caught up in the show – and the stage is set for a funny and farcical battle of the sexes!
Stephanie Corley joins the cast of Kiss Me, Kate for the first time, in the role of Lilli Vanessi/ Kate. Stephanie has previously sung the title role in Opera North's The Merry Widow, and has most recently played Tina in Jonathan Dove's Flight at Scottish Opera.  In a role which he made his own in the original 2015 production, Quirijn de Lang is back as Lilli's ex-husband and tormentor-in chief, Fred Graham/Petruchio. His many recent roles at Opera North include Sam in Bernstein's Trouble in Tahiti and Count Almaviva in The Marriage of Figaro.
Turning Fred's head, Zoë Rainey comes to the role of Lois Lane/Bianca flushed with the success of An American in Paris at the Dominion. As well as knowing her way around the Great American Songbook, Zoë is an accomplished dramatic actor, and was a member of the stellar company assembled by Sir Kenneth Branagh for his 2015 residency at the Garrick.
Dancer, singer and actor Alan Burkitt returns as Bill Calhoun/Lucentio, having played the role during Welsh National Opera's run of Kiss Me, Kate in 2016 – which he followed with another trip to Tin Pan Alley in the lead role of Top Hat. Also returning from previous runs, Joseph Shovelton and John Savournin will reprise their scene-stealing turn as the dopey mobsters gifted one of Cole Porter's most brilliant works, 'Brush Up Your Shakespeare'.
Recently seen in the UK tour of Sister Act, Aiesha Pease exchanges her habit for Hattie's apron and 'Another Op'nin', Another Show'. Talented singer and dancer Stephane Anelli, recently Dandini in Hackney Empire's celebrated Cinderella, will lead the ensemble in 'Too Darn Hot' as Paul. His other West End roles have included Cosmo in Singin' in the Rain and Tony Manero in Saturday Night Fever.
A veteran of stage and screen, James Hayes has the distinction of having appeared in more National Theatre productions than any other living actor. He returns as Harry Trevor/Baptista, after making his first foray into musicals in Opera North's original production. Another An American in Paris alumnus, Jack Wilcox, plays Hortensio, while Malcolm Ridley, who has previously worked with the National Theatre (War Horse, West End) and Donmar (Ivanov) plays Harrison Howell.
Richard Mantle, General Director, Opera North comments:
'Kiss Me, Kate is a real treat of a show, boasting what is probably Cole Porter's richest, most accomplished theatrical score. It's serious fun, and Opera North's landmark production approaches it with the respect it demands, benefiting from David Charles Abell's critical edition of the score and recognizing the huge range of musical and dramatic skills that it calls for.
'It's with this in mind that we have brought together a formidably gifted cast from the worlds of opera and musical theatre, to join the internationally-acclaimed forces of the Orchestra and Chorus of Opera North. We're thrilled to be bringing this stunning production back to the stage in 2018.'
Kiss Me, Kate is conducted by James Holmes (Carousel, 2012/2015), a former Head of Music at Opera North and a leading exponent of musical theatre, and directed by Jo Davies, who is responsible for a string of five-star successes for Opera North, including Ruddigore, Carousel, The Marriage of Figaro and of course, Kiss Me, Kate itself. Sets and costumes are designed by Colin Richmond, while the 'sizzling' choreography is by Will Tuckett (Royal Ballet, English National Ballet) whose recent shows include West Side Story (Sage Gateshead), The Wind in the Willows (ROH and West End transfer) and Elizabeth (ROH and Barbican Theatre).
For more information click her kissmekatethemusical.co.uk.