United Kingdom 2018 Aldeburgh Festival – Sir Bryn Terfel (bass-baritone) and Malcolm Martineau (piano): Snape Maltings Concert Hall. 24.6.2018. (JPr)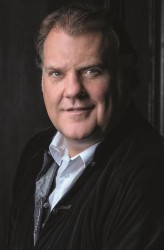 John Ireland – 'Sea Fever'; 'The Vagabond'; 'The bells of San Marie'
Roger Quilter – 'Now sleeps the crimson petal'; 'Weep you no more, sad fountains'; 'Go lovely rose'; 'Fair House of Joy'; Three Shakespeare Songs – 'Come away death'; 'Oh mistress mine'; 'Blow, blow, thou winter wind'
Brahms – Vier ernste Gesänge (Four Serious Songs) Op.121
Schubert – 'Trinklied'; 'Ständchen'; 'An Silvia'
Gwynn Williams – 'My Little Welsh Home'; 'Tosturi Duw'
Owen Williams – 'Sul y Blodau'
Trad. arr. Bryan Davies – 'Ar lan y môr/ Deryn y bwn'
Britten – 'The Sally Gardens'; 'The foggy, foggy dew'
Copland – 'At the River'; 'Ching-a-ring-chaw'
What a delight it was to drive on a gloriously sunny day through winding country lanes to revisiting the Suffolk coast and see a concert once more at Snape Maltings. It needs little introduction as the home of the Aldeburgh Festival that composer Benjamin Britten founded in 1948. Aside from this well-known June festival – of which this was the final day – the venue hosts many other concerts including August's Snape Proms, as well as, other eclectic performances, workshops and exhibitions throughout the year. That it is a centre for attracting young musical talents from all over the world is long established, and the Britten–Pears School is an important part of the Snape Maltings complex.
To close this year's festival there was a recital from Sir Bryn Terfel and his pianist – who has frequently played for him since the start of his career – Malcolm Martineau. In the context of what we heard to call him the 'accompanist' would be slightly derogatory. Actually, Martineau was a sympathetic collaborator giving beautifully understated support to everything Terfel sang. He often underlined his singer's phrases with his own refined commentary or enjoyed any opportunity to shine in his own right during extended postludes.
Terfel was making a belated debut at the Aldeburgh Festival and has recently returned from an extended absence – due to 'vocal fatigue' – from singing and is preparing for his performances as Falstaff at Covent Garden that begin shortly. The good news is that the rest has done him good and his voice sounds in rude health. Terfel produced some elegant long phrases and consistently rounded tone, more big than intimate, but mostly well-tempered to the acoustics of the concert hall. His voice was capable of lightness with delightful – and frequently poignant – pianissimos, alongside, his famed operatic power which tested the strength of the distressed red brick walls of Snape Maltings.
In hindsight, it would have been better if Sir Bryn Terfel had spoken to the audience at the beginning to explain his choice of songs as he did, in his usual engaging fashion, during the second half. He said how it made sense in a biographical way since much of it was conceived as a tribute to his teachers at the Guildhall School of Music and Drama – Arthur Reckless and Rudolf Piernay – and what they made him study there. After Ireland, Quilter, Brahms and Schubert there was a trio of Welsh songs by Gwynn Williams, a significant figure in establishing the world-famous Llangollen International Musical Eisteddfod; Owen Williams's 'Sul y Blodau' for Terfel's grandmother and a small song by his former accompanist, Bryan Davies. Completing the programme were two songs from Britten – who had to be included of course – and two from Copland.
So many highlights and as good as the serious stuff was Terfel was at his most relaxed and communicative singing in English or his native Welsh language. Thankfully there was nothing distancing the listener from what Terfel was singing about so we could see how much he inhabited each song to reveal every emotion composed into the music. The great bass-baritone could be tender (Quilter's 'Now sleeps the crimson petal'), very earnest and grand (Brahms's Four Serious Songs), playfully drunk for Schubert's 'Trinkleid' or sweetly romantic for the composer's 'An Silvia'. Even if I could not read the fine print of the translation in the Festival's mighty tome during the recital, I could feel the sense of loss in Owen Williams's 'Sul y Blodau' (Palm Sunday). Then as a contrast Terfel was wonderfully conspiratorial in illuminating the subtext of Britten's 'The foggy, foggy dew' or brought much religious fervour to Copland's 'At the River'.
There was time for two encores: Terfel's roaring rendition of Wolseley Charles's amusing 'The Green-eyed Dragon' and finally more Schubert, his 'Litanei auf des Fest Allerseelen' sung with affecting profundity and spirituality.
Undoubtedly a wonderful end to the 2018 Aldeburgh Festival, and I am sorry I wasn't there sooner.
Jim Pritchard
For more about the Snape Maltings and the 2019 Aldeburgh Festival when it is announced click here.