Harrogate International Gilbert & Sullivan Festival, August 2018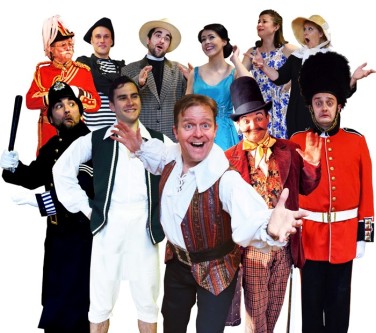 This August the Festival celebrates its 25th anniversary. It is an extraordinary fact that this Festival without a nod of encouragement from the UK Arts Council can prosper and manages to regularly bring visitors from America, Australia and the Continent to participate in the myriad of events that take place over a three-week period.
Its popularity outshines Wexford and is a springboard for British and international amateur talent. Since moving from Buxton to Harrogate as its venue, its momentum has grown in Harrogate, its home for the last five years.
The professional Gilbert & Sullivan company with present Pirates of Penzance, Ruddigore, Haddon Hall, Mikado, and Trial by Jury with The Sorcerer at Buxton (31 July – 5 Aug) then at Harrogate (11 – 27 Aug)
For full details click here.
Single amateur performances of the G&S canon by societies and universities fill the rest of the Festival during the evenings. Fringe events fill mornings and afternoons on a variety of subjects relating to Victorian theatre, author Gilbert, and composer Sullivan.
This year offers a rare opportunity to see Sullivan & Grundy's Haddon Hall, written after the G&S comic operas ended. Also, an important Symposium for those with a deep interest in the genre has an excellent line-up of speakers and is bound to bring to light fresh corners of interest of the extraordinary partnership of these two Victorian theatre practitioners.
Reviews of selected events will appear on Seen and Heard-International.
To find details of the main Festival events click here.
 Raymond J Walker