United States Sibelius, Rachmaninoff: Daniil Trifonov (piano), San Francisco Symphony / Michael Tilson Thomas (conductor), Davies Symphony Hall, San Francisco. 21.6.2018. (HS)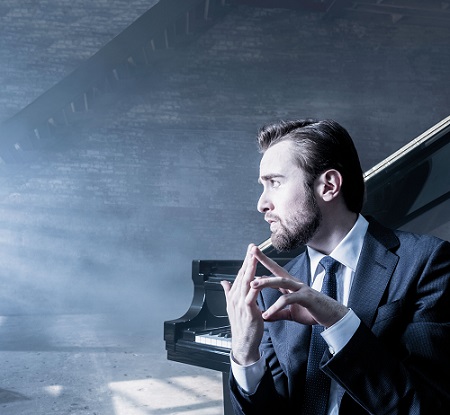 Sibelius — Symphony No.6; Symphony No.7
Rachmaninoff — Piano Concerto No.3
Jean Sibelius and Sergei Rachmaninoff were twentieth-century composers who never quite turned their backs on the musical language of the 19th century, even in their final symphonies (Sibelius) and concerto (Rachmaninoff). Those may be the only things these composers have in common. Sibelius' Symphonies No. 6 and 7 carry the icy grandeur of his native Finland. Rachmaninoff's Piano Concerto No. 3 channels the flavors of his native Russia and demands the utmost in virtuosity from a soloist who never seems to rest during its 40-odd minutes.
Hearing them on Thursday, programmed together, amplified the differences and made for a satisfying concert experience. Conductor Michael Tilson Thomas invigorated the evening with vivid colors and muscular rhythms, leaving behind the curiously flaccid tempos and rhythms of last week's Boris Godunov.
The two symphonies, which Sibelius wrote together, took different routes. The Sixth wandered amiably through four movements, each of which contains unexpected turns that should keep a listener guessing. Although the Sixth never quite set up its surprises well enough, the musical tour had its amiable moments.
However, the inexorable buildup of energy and power in the Seventh came through with gripping intensity. The portentous ascending scales at the start contained just enough quizzical articulation to make the development that followed seamless, in the piece's single movement. The Seventh is a marvel of scenic writing, with lush, extended trombone chorales emerging from busy undercurrents like an airliner rising through clouds and energetic sections melding smoothly into pages of music that cruise easily. It's a sonic treat to hear it played with such aplomb.
Placing the concerto in the second half suggested that soloist Daniil Trifonov's star turn and Rachmaninoff's extroverted music would trump Sibelius' intellectual rigor and steely structural style. For the most part, that was a wise decision, even if Trifonov applied less schmaltz than most pianists, and more precision, lending his sharp intellect and utter command of the instrument to a stirring traversal.
Trifonov can spray cascades of filigreed phrases with accuracy and turn them into fascinating musical color. He fashioned moments of delicacy and simplicity when the music called for it. If the thicker passages drew a more brittle tone than some pianists do, the rhythmic vitality more than made up for it.
There was a sense in forward propulsion from the first swaying figures in the orchestra, over which Trifonov overlaid the opening tune that took in a sinuous shape with its quiet octaves. It perfectly reflected the composer's feint of settling into a simple melody before exploding into one foray after another of dazzling passagework. Trifonov tossed off the complex fingerings with his customary ease, illuminating often unheard elements despite headlong-fast tempos.
The second movement can serve as a sort of breather, but one could feel the pent-up energy ready to burst out in the upcoming Finale: alle breve. The pianist and conductor made that into a romp, finishing with an exclamation point of a coda. A delirious audience awarded them five curtain calls.
Harvey Steiman